Study Abroad Scholarship Programs
Fund Your Education Worldwide
You have the chance to study at colleges all over the world. Scholarships are offered for a large number of countries, cultures, and foreign languages. There are many scholarships, grants, and loans which are specific to a certain country. However, there are those scholarships which are awarded for study in a variety of different countries.
The David L. Boren Awards for International Study is a program which gives students the opportunity to study abroad in regions they consider critical to United States interests. They look for students who want to study in nontraditional areas-mainly areas other than Western Europe, Canada, Australia, and New Zealand. The focus of this program is to promote linguistic and cultural immersion, and to help promote national security. This goes beyond the scope of protecting American well-being to facing the challenges of an international community. While studying abroad students will learn another language, and gather the skills and experiences necessary to help them once they enter their professional field. Special preference is given to students whose length of study is for longer periods of time, and who want to work for the government after college.
This scholarship is up to $20,000 for a full academic year! A deal like this is too great to pass up. In exchange for this generous scholarship, students are required to work for one year in the Federal Government with national security responsibilities. While working, those in this program will use the skills and language they have learned on a daily basis.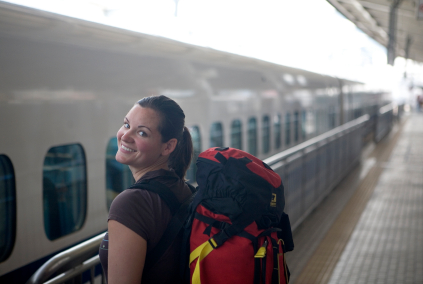 Another great program is the Benjamin A. Gilman International Scholarship. This award is specifically for those students already receiving Federal Pell Grants. The purpose of the Gilman Scholarships is to prepare American students to become better leaders in today's global society. It strives to help those from under-represented areas such as those with limited financial means, community college students, students with disabilities, and those with diverse backgrounds.
Each year, over 2,300 of these scholarships are awarded. The average amount is $4,000 with the maximum amount being $5,000. Those who receive this scholarship can also apply for a Critical Need Language Supplement for an extra $3,000.
Browse the list below to narrow your search for financial aid:
Browse Scholarships
Resources
More Educational Resources