Hong Kong Scholarships
China, but SO not China
Hong Kong is a unique city, born of ancient Chinese heritage and 150 years of Western influence. While Hong Kong is part of China, it is separate from Chinese rule based on internationally recognized agreements, proudly standing on its own democratic two feet. (It is s a "Special Administrative Region" of China and is subject only to China's foreign and defense policies.) As a result, Hong Kong stands out from the Chinese landscape and revels in its singularity. Because the region was a British colony until 1997, it has firm footing in business and industry. For this reason, Hong Kong is a gateway for studying both ancient and modern Asian culture, as well as international marketing, global economies and a host of other disciplines. The principle language is Cantonese, though English is commonly spoken due to British influence.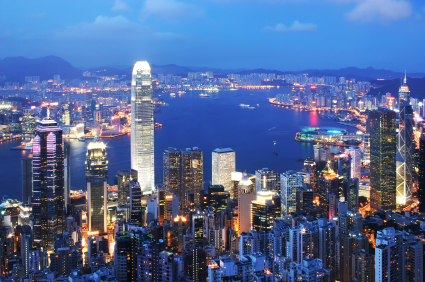 Federal Scholarships
Hong Kong is a region of interest in these federally funded scholarship programs:
Benjamin A. Gilman International Scholarships are provided by the federal government and awarded to disadvantaged students who otherwise would not be able to afford to study abroad. More than 2,300 scholarships of up to $5,000 annually are given for study programs around the globe, including Hong Kong. The Gilman Scholarship Program aims to support students who have been traditionally under-represented in study abroad, including but not limited to, students with high financial need, community college students, students in under-represented fields such as the sciences and engineering, students with diverse ethnic backgrounds, and students with disabilities. Applicants for the program must be federal Pell Grant recipients. Other criteria for acceptance includes being in good academic standing and a commitment to study in one country for at least four weeks. Scholarship recipients are eligible to receive an additional $3,000 Critical Need Language Supplement from the Gilman Scholarship Program for a total possible award of up to $8,000. Cantonese is a Critical Need Language.
The Fulbright Program offers grants for American graduating college seniors, graduate students, young professionals, and artists to study in Hong Kong for a full academic year through the Fulbright U.S. Student Program.
College Scholarships
Students studying in a technical discipline at Purdue University and who are interested in a term of study in Hong Kong may apply for tuition remission and study abroad scholarships to attend the Hong Kong Polytechnic University Scholarships to study at this Hong Kong institution located in an affluent residential district in Hung Hom, Kowloon.
Syracuse University offers an academic program, hosted by City University of Hong Kong, that focuses on economics, political science, history, business and the Mandarin language. It also provides a range of study abroad scholarships based on academic excellence and financial need, including:
Anthony Yeh Scholarship is based on both academics and financial need for study in Hong Kong.
Office of Financial Aid and Scholarship Programs, $650, are available to eligible students with a 3.7 GPA.
Koppel Family Syracuse University Abroad Scholarship isaAwarded to aspiring journalists who are enrolled in the S.I. Newhouse School of Public Communications.
Private Funds
The Freeman-ASIA Scholarships are privately funded and have become one of the better-known awards for students heading off to destinations to undertake Asian Studies. If you're planning to study in Hong Kong, don't ignore this fund. Primarily awarded to financially needy students, it also takes into account your academic standing. You can apply for a summer, semester or year program and earn up to $7,000 depending on length of study. It includes the cost of the study abroad program and related expenses, including airfare, basic living costs, local transportation, and books.
Study Abroad Organizations
Every two years, the Institute of Current World Affairs offers two-year fellowships for self-designed, independent study abroad, but they explicitly are not awarded to support work toward academic degrees, writing a book, or for research projects. Candidates may seek fellowships in any country. Qualified candidates must be freethinkers and highly motivated. They must be fluent in the language of their destination, and have a good command of the English language for writing monthly newsletters. The ideal project is one in which there exists a great potential to impact society. The ICWA also offers other fellowships with specialty concentrations. These fellowships provide full financial support for its fellows and their immediate families.
Country-Specific Study Abroad Scholarships