Turkey Scholarships
Middle East Meets Mediterranean
You might imagine Turkey, with its small but dramatic Middle Eastern location and history of political and social drama, to be one of the more avoidable, even forbidden destinations for student travel and studies, but think again. Bridging the Middle East and the Mediterranean, Turkey offers not only a cacophony of environmental wonders for the student of the natural world, but it also provides a highly sought after educational climate due to its rich heritage and fascinating culture.
Students choose Turkey as a vibrant study grounds for arts and society, political science, religious studies, archaeology, and language studies, as well as a broad array of the sciences. It is a country saturated with religious and political dialogue, and students will find ample opportunities for research, discussion, and explorations of language in a new and different culture.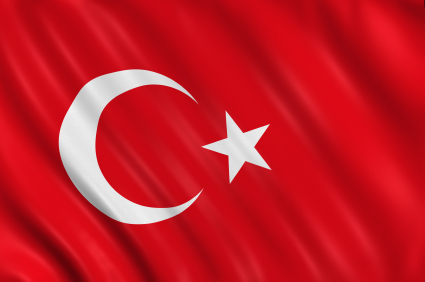 Study abroad programs can be expensive, even if they're in countries that aren't, so begin your search for financial aid early and make sure to apply for the FAFSA as one of your first steps. The following scholarships, provided by federal funding as well as by private and public colleges, are an example of what offerings you will find as you search for monetary incentives for your Turkey venture abroad.
Government Scholarships
David L. Boren Awards
The federal government is the foremost supporter of international studies in Turkey as well as those in other non-traditional and critical needs countries. The National Security Education Program, an invention of the U.S. Department of Homeland Security, sponsors the David L. Boren Scholarships.
Students view the Boren Scholarships as incredible opportunities to win generous scholarships, while the Feds see it as a chance to get some new blood into the needy defense system. It is a give-and-take in the most practical sense. Boren Scholarships are awarded en masse to undergraduate and graduate students who are willing to participate in international studies in such places as Turkey and other countries of interest to the Department of Defense.
Eligible applicants must be engaging in a program that deeply immerses them in the common culture, including vernacular language studies. Scholarships may be as much as $20,000 for a deserving student. In exchange for all this generosity, you must be willing to agree to provide your highly trained services after graduation with the Department of Homeland Security or the Department of Defense for a time.
It's a one-for-one deal, and it doesn't mean a lifelong job requirement, only a short service in the field in which you are trained. These prominent awards are great scholarships if you can qualify and don't mind the post-graduate working commitment.
Benjamin A. Gilman International Scholarships
Another federal program, this one sponsored by the Bureau of Educational and Cultural Affairs, is the Benjamin A. Gilman International Scholarships. Undergraduate students from necessarily low-income and disadvantaged backgrounds are qualified, especially if they are pursuing non-traditional programs in countries other than the typical Spain, France, Italy and Germany.
Pell Grant recipients wishing they had the funding to trek off to studies abroad in Turkey may be surprised to qualify for up to $5,000 in Gilman Scholarship money. The program aims to provide opportunities to over 700 students from disadvantaged backgrounds who also are eligible for the aforementioned federal Pell Grant. A deeper goal of the federal government here is to diversify the field of global leaders by creating a more highly educated, multi-cultural work force. Besides financial need, applicants must be stellar scholars and show it in their application.
In addition, the federal government offers one more incentive, as an attachment to the Gilman Scholarships, to students hoping to travel abroad in Turkey:
The Critical Need Language Supplement may provide students studying Turkic languages with up to $3,000 extra funding. Candidates must be engaging in studies that give them experience with the common, or vernacular, language.
The Turkish Coalition in America
You may be surprised to learn that the Turkish government actually provides more than 800 scholarships a year to those students outside its borders who desire to come and study Turkic culture. This is an effort to diversify its student population, develop international relations, and blend cultural understanding with foreign countries. While most of these are granted to students in European countries and in Africa, the Turkish Coalition in America does offer a number of valuable scholarships to minorities who have been accepted for study abroad into a Turkish program. Through this incentive, over 100 $2000 scholarships a year are given away to Hispanic Americans, African Americans and Native Americans who are academically sound and desire to study in Turkey.
The Turkish Coalition's website is a great overall resource for American students delving into research on Turkish study abroad, no matter what your nationality, so be sure to take advantage of its resources. Additionally, the Coalition offers a couple of award opportunities to Turkish American students. For example, the Robert C. Byrd Scholarships are awarded to Turkish-American students from any of the thirteen states in the Appalachian region in the amount of $5000 per year, and are renewable.
Private Organizations
Halide Edip Adivar Prize for Turkish Studies
The Halide Edip Adivar Prize for Turkish Studies is given annually. Eligible applicants must be undergraduate students enrolled at any U.S. college or university whose goal is to pursue a first time study in Turkey. The program awards up to $1,000 to outstanding students. Candidates may be studying in any major, but must have experience with the Turkish language.
Rotary International
Rotary International is one of the largest providers of study abroad scholarships. Rotary Ambassadorial Scholarships are highly competitive and are available to students pursuing humanitarian studies in Turkey. Rotary Scholars are held to the utmost standards, both academically and via moral character. After return to the states, recipients of these generous awards must be willing to make a presentation on their experience to a local Rotary group.
Check with your local chapter of Rotary International to see if they are offering their Global Grants program, through which you may be awarded up to $30,000 to do significant work in the areas of sustainability, education, or medicine in a foreign country like Turkey.
College Scholarships
Michigan State University
The Eli Broad College of Business at Michigan State University offers a mass of study abroad programs, including that of the Bogazici University in Istanbul, Turkey. Students are given the once in a lifetime chance to study international business for seven weeks in this Middle Eastern hub.
Scholarships for this program are competitive and available under the Kellogg Foundation Scholarship. Awards are given to academically talented students especially those with a demonstrated financial need for travel monies. Up to $1,000 is available, and additional funding may be available through the MSU financial aid office.
University of the Incarnate Word
This Catholic school in San Antonio, Texas is sister-colleges with a whopping 90 colleges worldwide, and eight universities located in Turkey, including Akdeniz in Antalya and Istanbul Kultur in Istanbul. Students in good standing at UIW are invited to study any subject of their choice at these universities, provided they apply to the school, are accepted, and find the appropriate financial aid.
Some funding is available through UIW, as well as through the government scholarships above that we have listed. While some language experience is encouraged, students must not necessarily be fluent before traveling to Turkey, as long as they have a well-thought-out curriculum plan once they are enrolled in a college there.
Georgetown University
Georgetown, the highly-regarded university in our country's capital, boasts a student body of which the majority studies abroad at some point in their college career. Both undergraduate and graduate students are eligible for their widely spread study abroad programs, many of which are in international business and legal studies.
Past participants have immersed themselves in Turkey's Mediterranean trade as their global education. Georgetown has partnerships with both the cities of Alanya and Istanbul, and hosts programs there through both the Alanya – McGhee Center for Eastern Mediterranean Studies and Koc University, respectively. Students will study the Turkish region as it relates to sociology, politics, and language, and courses are taught in primarily English with some Turkish, but no previous experience is required. Scholarship funding for these programs is generous but competitive, and is available through Georgetown.
Considerations for Travel to Turkey
With plenty of determination, a solid academic record, and a clear and specific game plan in mind for your plans in Turkey, you will have no problem receiving a scholarship to fund your travels through the US government, a Turkish ambassadorial association, or a private college.
Be sure when writing essays or letters of interest for this study abroad program that you are detailed and intentional about your desire to go to the country of Turkey as opposed to another Middle Eastern country – what is about the saturated culture and stark landscape that attracts you? The Turkish Coalition in America wants students who are doggedly set upon Turkey as a destination, so that international relations between the US and Turkey will be fostered and stretched through your travels and your work after you return. Let the scholarship judges know what you hope to come away with, and your application for funding will be memorable and winning instead of vague and forgettable.
You should also consider getting in touch with your school's study abroad office to see if there is a program for study in Turkey, like the ones fully established at Georgetown and Michigan State. If there is not one already in place, some schools will let you create your own, provided that you have a good idea of what you want to do and some reasoning to back up your research. You may be able to find financial aid for your Turkish academic program through the study abroad office, too.
Country-Specific Study Abroad Scholarships