Cambodian College Scholarships
Focal Point for Conflict Past and Present
Cambodia was unfortunately caught in the middle of the Vietnam War, and there are still glimpses of conflict in this region. Because of this, Cambodia is scarcely visited by study abroad students. However, nation's culture is shrouded in art and religion. There are vast learning opportunities in these fields as well as in language studies. Also, the past socio-political issues that have helped shape Cambodia have made it an even more interesting place to study.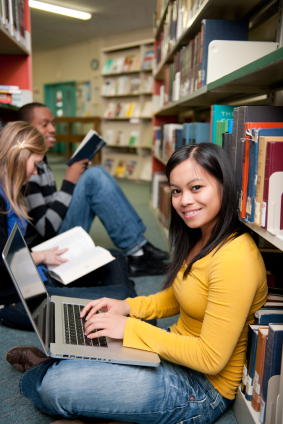 Federal Scholarships are Not Shy of Dicey Destinations
There are many areas in the world which seem to be unsafe places to travel in the eyes of study abroad candidates even though they are quite the opposite. This being realized, the Federal Government puts into place generous scholarships to help encourage students to travel to such areas. They are trying to achieve a more cultured nation of international leaders by offering exposure to cultures that mostly are overlooked.
The National Security Education Program (NSEP) David L. Boren Scholarships offer students an unrivaled opportunity to study abroad. It's aimed at offering scholarships to students to study in areas critical to U.S. interests. Students who apply for the Boren Scholarship should be interested in learning a language that is not commonly taught in the classroom- Korean, Hindi, or even Azerbaijani! Also, students who are interested in working for any federal department related to national security are encouraged to apply. In fact, after graduation, the National Security Education Program (NSEP)-they provide funding for the scholarship- has a required service agreement of one year of service. This scholarship awards up to $20,000 for an undergrad student to study for up to a full academic year. Preference is given to those considering long-term careers in government and security.
As world economies become more entangled, there arises a need for those with international experience to become leaders across the globe. The Benjamin A. Gilman International Scholarship is awarded to undergraduate students who have limited finances wishing to study abroad. It aims to increase the diversity of students who are studying abroad. It encourages studies in regions that most students do not wish to pursue. Students who come from diverse backgrounds, attend community colleges, or who are handicapped are encouraged to apply. In fact, the major requirement to apply for the Benjamin A. Gilman Scholarship is that you must already be receiving Federal Pell Grants. Over 2,300 scholarships are awarded each year. The most a student can receive is $5,000, with the average amount awarded being $4,000.
Private Funding
The Freeman Study Abroad in Asia Scholarships are given to undergrad students who have demonstrated financial need and have a desire to study abroad in Asia. The main purpose of this scholarship is to increase the number of American students studying in Asia. Upon return to America, students are required to share their experiences with their campuses and communities. This need-based scholarship awards up to $5,000 for a semester in an Asian country and $7,000 for an academic year.
The Luce Scholars Program is funded and administered by the Henry Luce Foundation, a private philanthropic corporation committed to providing student scholars with necessary funding for international studies. The Luce Scholars Program specifically addresses the financial needs of graduate level students who are pursuing studies in Cambodia and other Asian countries. Scholarships are awarded to students who have almost no prior experience with Asian culture, as a means to encourage enlightenment. Scholarships cover the cost for housing and expenses.
The Asian Cultural Council is a nationally recognized organization devoted to funding the research of student scholars in Asian countries, including Cambodia. Fellows are selected from a wide range of disciplines depending on the specific fund:
Asian Art and Religion Fellowships are intended to subsidize the research funding for students scholars requiring time in Cambodia or another area of Asia. Applicants must be concentrating heavily on local art or religious topics and the project must be well defined.
The Humanities Fellowships are awarded to outstanding scholars from an array of disciplines.
Country-Specific Study Abroad Scholarships