Zimbabwe Study Abroad Scholarships
Explore Life in an Underdeveloped Country
Zimbabwe is a landlocked country located in southern Africa. Compared to the rest of the world, Zimbabwe is a very poor country where the average life expectancy is around 50 years and the infant mortality rate is 28 deaths per 1000 births. With a very weak and corrupt government, their economy has been poor for many years. Government officials tend to blame outside forces for their problems. Even though their economy has shown growth since 2009, they have a long way to go before becoming a stable country.
Despite all of this, Zimbabwean art is very joyous and unique. There is a theme in their art of man morphing into beast. There have been many famous sculptors, and authors from Zimbabwe who have inspired many Black American sculptors and artists. It is because of this art and culture that many wish to study in Zimbabwe as well as study Zimbabwe itself. Luckily, there are many scholarships available to help get them on their way.
Government Scholarships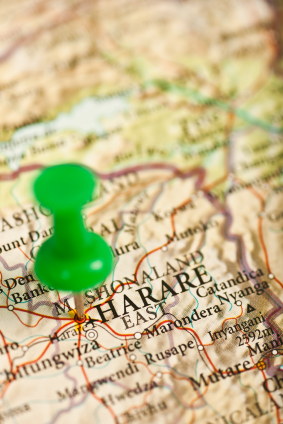 One of the biggest scholarships a student can get is the David L. Boren Scholarship. This is up to a $20,000 scholarship given to students who are interested in learning a language not commonly taught at many universities, such as Swahili. This is one of the largest spoken languages in Africa. The main focus of the David L. Boren Scholarship is for students to study abroad in locations which most other study abroad programs neglect; areas such as Africa, Eurasia and the Middle East. These areas are considered integral to United States security as declared by the National Security Education Program (NSEP), which is the organization that funds this scholarship. Their definition of national security is expanded to not only include American safety, but to also face the challenges of global disease and hunger, population growth and economic competitiveness. For students who choose to study in Zimbabwe, they are able to select a curriculum in studying the culture of Zimbabwe and its regional language. If this is not quite in the applicant's interest, math and science focused studies are offered as well. The application deadline for the 2013-2014 school year is February 13, 2013.
There are also Fulbright scholarships offered by the U.S. Department of State. Graduate students are allowed to enter into a foreign exchange program where they pursue their graduate degree. There are also opportunities to teach or conduct post-doctorate research.
Private Funding
The Rotary Foundation offers a variety of privately funded scholarships. Since 1947, they have awarded over $532 million in scholarships, and by doing so have become one of the most prominent scholarship providing organizations. The Rotary foundation has 6 areas it focuses on: peace and conflict prevention, disease prevention and treatment, water and sanitation, maternal and child health, basic education and literacy, and economic and community development. It awards grants to those interested in these fields with a minimum amount granted is $15,000 per semester to those accepted. They accept applications on a rolling bases throughout the year. Applications received by June 1st will be reviewed the following September, October 1st in January, December 1 in March, and February 1st, in May. These grants focus on benefitting communities all across the globe.
The Watson Fellowship is a program which promotes independent study outside of the United States. Awarded to graduating college seniors, this allowance of $25,000 is awarded to those seeking to conduct their own research in any number of countries (excluding those on the U.S. State Department Travel Warning list or under U.S. Department of the Treasury Embargo). You do not have to know exactly what you are looking for, but it is encouraged that the applicant have knowledge of what they want to accomplish. There are a many colleges and universities who sponsor these independent study projects, and for consideration you must be nominated by one of the participating schools in your senior year.
This program allows the student a full hands-on approach to independent study. They must construct, perform and evaluate their own projects on their own. There is no oversight to what you will be doing, so self motivation is not only stressed, but it is a requirement. The participants are not required to do anything other than research. There is no mandatory community service or training programs; you must learn on your feet. For those entrepreneurs who hate the idea of working for a boss and would rather be the boss, this program is for you.
The Multidisciplinary International Research Training Program at Harvard also has a study abroad program in which they encourage the study of health-related, population-based research in developing countries such as Zimbabwe. The students absorb the different cultures and learn the language of certain projects and are instructed in biomedical research ethics. The goal of this program is to focus on how different aspects affect the public health and centers on what can be done to help solve these economic problems. This program is funded by the National Center on Minority Health and Health Disparities (NCMHD) of the National Institutes of Health. Financial support is available and includes round-trip airfare, a monthly stipend, living expenses and health insurance.
Country-Specific Study Abroad Scholarships