College Scholarships for Romania
Wide Open, Free Market
If you are looking for a study abroad niche country that is comparatively free from the footprints of masses of American students, and yet rich in exotic heritage and promising academic opportunities, you may find Romania has exactly what you are searching for within its borders. Any degree in international relations, finance and marketing, or language and politics would be greatly enhanced by a delving into the first-hand Eastern European perspective and immersing yourself in Romania for a fresh look at things.
Romania is a wide open invitation for students of business and international and foreign affairs and the next generation of world economic market gurus. Once lorded over by an oppressive government, Romania is fresh out of the gates, and a new member of the European Union that is finally engaging foreign companies in business. With all of this motion, Romania is expected to be one of the break-out markets in the next decade, along with other Eastern European countries just now getting the hang of the laissez faire game.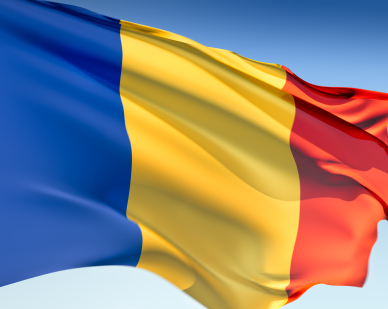 Get in on the action by committing your studies for a semester or so to the pursuit of Romanian language and culture in its breakthrough state. There are a number of scholarships that will be fairly substantial incentives in your desire to travel to Romania, provided your academic merit is high and your course of study once in the country is well-planned.
Government Scholarships
Benjamin A. Gilman Scholarships
The Benjamin A. Gilman International Scholarships provide hundreds of students with up to $5,000 to head overseas to non-obvious countries like Romania. If you are interested in Eastern Europe, but think you could never afford the trip because of outrageous travel and tuition costs, the Gilman Scholarship is made for you.
The Gilman Scholarships are tailor created for underprivileged students whose financial background is challenged and who are necessarily very low-income. In fact, the first requirement for a Gilman Scholarship is Pell Grant eligibility.
Applicants must also be able to compete academically and the scholarship competition is fierce for these federally funded gifts. These are in seriously high demand, so make sure your application is competitive and your scores sound, and you will have a chance at a fully-funded study in Romania on the government's tab.
Boren Awards
The David L. Boren Scholarships are designed for students whose focus on international studies may be tracked for national security work or positions in the government. Scholars are awarded generous funding for programs in areas of high security interest, which includes Eastern European countries like Romania. Students must have the opportunity and want to learn the language in its common form or vernacular as well as immerse themselves in the local culture and customs.
The ideal situation for this award allows for complete immersion through students applying to live with a Romanian family and attend courses at a Romanian university. Boren applicants must be willing to either offer a term of service to the Department of Defense or Homeland Security after graduation or be committed to a long-term career in the government sector. This opportunity is generous, competitive, and ideal for the student who doesn't mind committing themselves to both a study and a career path at the same time.
Romanian Ministry of Foreign Affairs
The Romanian Ministry of Foreign Affairs and its Division of Cultural, Educational and Scientific Relations works to facilitate inter-continental dialogue and cross-border academic exchange with students of other countries. Their program guide explains in detail the levels of Romanian higher education that exist and the scholarship funding that exists to pay for American students to attend universities there. 85 scholarships are doled out to non-European Union citizens for study at various levels in Romania.
Information about the Erasmus Mundus scholarships, a very generous European program to support undergraduates through doctoral candidates who are studying in Europe, is available through the Romanian Ministry. Another example of scholarship offered by the Romanian government is a special opportunity in place to bring students of Romanian descent to the country to study, even if they have never visited before.
Private Funds
Rotary International
Rotary International is a worldwide provider of philanthropic funds that help humanitarian efforts and promote peaceful development all over the world. The organization is well funded to also mete out extremely generous scholarships to students interested in certain key international locations, Romania among them.
The Ambassadorial Scholarships reward top academic students who are pursuing innovative programs emphasizing sustainable development or engaged in humanitarian aid. Applicants must also fill the shoes of a model student whose higher ideals and morals are globally focused. Recipients are proudly honored on college campuses everywhere and receive generous awards of $26,000 for the yearlong programs.
Additionally, get in touch with your local chapter of the Rotary to see if they are offering their Global Grants program. This incentive will reward students committed to the sustainable development, medicinal outreach, and education of a high-need area with up to $30,000 for their work in these critical arenas.
Romanian-American University
The Romanian-American University is one of the most affordable and high-quality schools that an American student will find in Romania, boasting the comparative cheapness of Romanian life (as opposed to the expense of other European cities) as well as a safe and central location in the heart of the city. An interdisciplinary smorgasbord of programs in all subjects is available for academics, and the campus is very active with clubs, groups, and cultural excursions to keep students busy while studying abroad.
While no internal scholarships are offered through the school, which is already more reasonably priced than most, external funding awards such as the Grant for Cultural Journalists sponsored by the Cultural Institute of Romania can be put to use here to cover tuition fees. Students who have the capability to are encouraged to work in Romania while attending school if they desire to offset their college costs even more.
College Scholarships
Michigan State University
Michigan State University maintains an amazing cadre of international study programs, as a matter of fact one of the best in the country, as well as many offered in partnership with other colleges. Of particular interest is their Democratization and Economic Transition in Eastern Europe program, which involves curriculum in Hungary, Romania and Turkey through their James Madison College.
Students may apply for the following scholarships to help offset the high cost of travel to these destinations:
MSU Federal Credit Union Scholarships are widely disbursed to study abroad students, especially those who do not qualify for any special awards. Up to $1,000 is possible for this summer program.
Forest Akers Scholarships are awarded to financially needy students who are also exempt from other funding for some reason.
Arizona State University
ASU is a hub of Romanian academic activity in the US. The college plays host to the Honorary Consulate of Romania in Arizona program, an initiative in place to strengthen and facilitate dialogue and international relations between the state of Arizona and the country of Romania in regards to politics, language, and culture. The Romanian studies department offers a minor in Romanian, and courses ranging from introductory level to advanced in the language of the region.
The Central European Collaboration hosts events in partnership with ASU's other Romanian-related programming to bring together the studies of Europe in one overarching umbrella to promote the Summer Program in Romania. This study abroad opportunity takes place at at Babes-Bolyai University in Cluj-Napoca and aims to provide students with geographical and historical context for their studies in the language, while giving them access to accredited courses. The Romanian Student Organization rounds out ASU's offerings while providing a fun way for students to engage in the food, ritual, dress, and customs of Romania on their home campus.
Rutgers University
A unique course offered by Rutgers University in New York extends its classroom all the way to Cluj, Romania in an effort for its students to immerse themselves in the daily life and relational studies of the country as they observe the inner workings of welfare institutions and family services. "Investing in Children and Families Across the Life Cycle" will examine models of human care for individuals in the Romanian community, and will offer college credit for students interested in sociology, family studies, anthropology, gerontology and cross-cultural affairs.
Eligible students will be in good academic standing at Rutgers and will be put up in a hotel during their time in Romania. Students are advised by the program to ask their Dean's office and university department heads about discretionary funds that may be put towards scholarship funding for the program, in addition to applying for general study abroad funding from the university.
Further Chances to Study in Romania
There are many other awards that may be found through Eastern European ambassadorial organizations, study abroad associations, and notably at your own college or university. The Romanian Cultural Institute of New York, for instance, provides financial support to art and cultural exhibitions involving the country, and has a library of 22,000 books in both English and Romanian that are available for research. Even if your school doesn't have a partnership in place with a Romanian college, they may allow you to plan out a detailed course of action and essentially create your own study abroad program to Romania, provided that you have a good idea of the research and academia you want to delve into while you are there.
Take advantage of the offerings of your own school's study abroad department, Eastern European studies department, and financial aid office, and see what they may make available to you that you wouldn't be able to find anywhere else. Through the federally funded options – and even a Fulbright for serious research in the country if you're competitive enough – in combination with the private awards, you should be able to compile a comprehensive financial aid package for your semester or year immersed in Romania.
Country-Specific Study Abroad Scholarships