Brunei Scholarships
Jungles of Borneo: Tiny Brunei is Big on Personality
What Brunei lacks in size, it makes up for in personality. The diminutive Southeastern Asian country of Brunei takes up just one tiny piece of the island of Borneo. (The remainder of this tropical island belongs to Malaysia.) It is at once ancient and modern: It enjoys vast wealth, thanks to extensive petroleum and natural gas fields, but has been ruled by the same family for six centuries and is awash in grand palaces. Popular study programs in Brunei are concentrated on the flora, fauna and indigenous peoples of the epic rainforests of Borneo.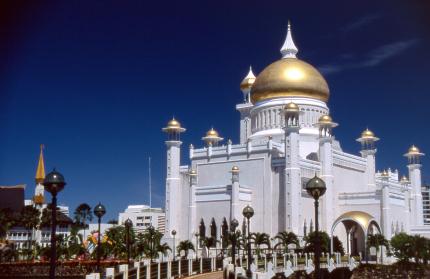 Government Scholarships
If you want to trek off to Brunei, consider applying for a federally funded scholarship for international study programs. If you are in dire financial need, and are a Pell Grant recipient, you need look no farther than the Benjamin A. Gilman International Scholarships program. It provides more than 2,300 scholarships of up to $5,000 annually for study programs around the globe, including Brunei. The program is reserved for underprivileged and under-represented students who would not otherwise be able to study abroad. Of course, applicants must have above-average academic records, and the more innovative the proposed course of study, the better.
Private Funds
Country-Specific Study Abroad Scholarships