Scholarships for Georgia in Europe
Visit this Former Soviet Country
If when someone mentions studying in Georgia the first thing you think of is a humidity soaked glass of sweet tea on the porch of some old south fraternity mansion, think again. Georgia – the eastern European country, not the southeastern state – is a study abroad destination of exotic and academically challenging reputation.
The country of Georgia is the wallflower at the Eastern European dance of key players. She is a former Soviet country whose riches not only lie in culture and accomplishments, but also in visually pleasing contrasts between mountains and sea. Students will find a month, semester, or year abroad in Georgia to be an invaluable complement to degrees in history, politics, language, literature, archaeology, and a broad range of other subjects that will be enhanced by the Georgian climate.
In Eastern Europe, Georgia is a hot destination for tourists who want a sampling of the culture without the massive crowds of the more popular locations. Besides adventure travel, students may also explore the dichotomy at work between increasing democratization, and variables in European and Russian relations, all of which are often at odds, but valuable for Georgia's development.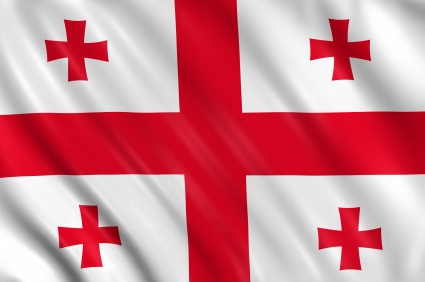 Notably, you may be interested to find out that while France and Italy fight over oenological, or winemaking, heritage, it may actually be Georgian soil from which sprung the first wine grapes. Be sure to take a study break and find out through your own tastebuds while you're hard at work on a special research project or language course in one of its many universities.
If the landscape, political climate, rich heritage and fertile soil of Georgia are calling your name, you will be pleased to know that there are a number of scholarship opportunities at your feet should you choose to study abroad in this fascinating country. Look below for a sampling of the federally and privately funded awards that are available to deserving students.
Government Scholarships
Benjamin A. Gilman Scholarships
Are you an undergraduate Pell Grant recipient with aspirations for a study abroad stint? The Benjamin A. Gilman International Scholarships are designed with your interests specifically in mind. Applicants are encouraged who come from non-traditional backgrounds, and the more deeply you are embedded in financial challenges, the better qualified you are, it seems. Only Pell Grant-eligible students who are necessarily low-income can apply for these federal scholarships that aim to diversify and even out the international student playing field.
Of course, with such a competitive award you will compete against stellar academic scores, so dust off your accomplishments if you want to win up to $7,000 to put toward that year-long program in Georgia you have planned. Gilman Scholars will no doubt be the foundation for the next generations of internationally savvy and insightful Americans who aren't abroad simply because of their copious stashes of travel money, but because of their deserving merit and desire.
Boren Awards
The National Security Education Program devised the David L. Boren Scholarships to offer talented students the opportunity to achieve international excellence suited to the new world order. Undergraduate and graduate students are welcome for this scholarship for service program funded by the National Security Agency.
Many countries just like Georgia continue to be of high interest to the federal government, so those students who pursue advanced language and culture studies, as well as range of other fields, may be of use in security agencies. You will be expected to have expressed an interest in a career in national security or foreign affairs, and put this interest to use by repaying the almost $25,000 favor they have done you with a year of service to the Feds. If you agree to use your international expertise to work for the government for a time after receiving your award, you will be the recipient of an education-and-a-job package deal that is both generous and challenging to the ideal student.
Fulbright Scholarships
The Fulbright Scholarship program for students is world-renowned and ultra-competitive as far as big-name scholarships go, rewarding only the cream-of-the-crop in their field. If you are interested in studying in Georgia under the auspices of a Fulbright you might be justly rewarded for your off-beat choice of destination, as long as you have a clearly laid out path of study.
To be eligible for a Fulbright in Georgia you are expected to possess basic language skills, but the fields of study are wide open and generally geared towards cultural connection or social or political development within international relations. Typically, funding for each Fulbright varies based on a range of criteria, but you can expect anywhere from awards that cover travel and expenses to those that cover everything in a comprehensive package of tuition and miscellaneous monies.
Private Funds
The American Councils for International Education
The American Councils for International Education provides funding under the auspices of the Title VIII program which calls for educational monies to be provided for individuals who are pursuing important research and study programs in Eastern European countries. The Title VIII Special Initiatives Fellowship Program provides funding for qualified student scholars who have essential research projects to conduct in Georgia or a number of other countries in the region.
Applicants compete for up to a whopping $35,000 in monetary support. Qualified fields of study are in politics and international affairs that are critical to policy and relations between America and Georgia, and are given only to the most serious and devoted of students who will make significant headway in the research department.
International Research and Exchanges Board
The International Research and Exchanges Board (IREX) is a not-for-profit internationally recognized organization whose core mission is to provide opportunities for collegial collaboration between disparate scholars and professionals, thereby creating a better and more connected international world. Part of this mission is the administration of generous and competitive fellowship programs that offer monetary assistance where it is needed. IREX funds a couple of programs specially suited to advanced studies in Georgia:
Individual Advanced Research Opportunities is a program tailored for high-level scholarly research in Georgia and any number of other related countries in the region. Applicants must have a proven need to be on location for research or study and must have at least completed a graduate degree.
IREX Short Term Travel Fellowships are specially designed for those scholar/students whose plan of research is for only a few months. Eligible applicants compete for $5,000 awards to cover these smaller expenses.
College Scholarships
Mount Holyoke
The January term in the Georgian republic involves a three week stay in the city of Tbilisi for lucky and adventurous students of Mount Holyoke. Along with working at short internships involved in Georgian politics and culture, students also have the option to take classes in Georgian or Russian languages. The emphasis here is on students coming in at the ground level to observe and participate in a freshly growing democracy.
Laurel Fellowships are awarded for study abroad in varying amounts to replace the need-based aid that low-income students receive when at Mount Holyoke. Most students who apply for these grants and are eligible are awarded finances for their travels.
Florida International University
An innovative and exciting program in ecotourism is available at Florida International University. "Adventure Tourism in the Republic of Georgia" is the name of the course for which students will receive college credit and experience of a lifetime. The focal city in Georgia is again Tbilisi, and the emphasis of the two-week excursion is on travel and pure excitement in an academic context, with activities including horseback riding, caving, and mountain climbing.
The Florida International University Chaplin School of Hospitality & Tourism Management Scholarship Award Committee is in possession of over two dozen scholarships endowed for its purposes. Students interested in attending the college may complete the application form once and submit it by mail.
More Scholarships for Study in Georgia
Don't overlook your own school's financial aid office, study abroad department, or area of European studies for more resources when it comes to finding funding for your study abroad in the Republic of Georgia. Even if your university doesn't have a program specific to this up and coming country, they may allow you to create a study abroad course of your very own, provided that you have a well-defined path of research and course of learning at a partnering institution while you're there. Universities in Georgia with exchange programs that you may be interested in may be a good first step for your planning, too, such as the Caucasus School of Business. Of course, if you'd like to reverse the roles and teach English in Georgia, rather than studying, you might look into the Center for Cultural Exchange's program in the republic.
Between the federally and privately sponsored monies that we have listed here, and whatever programming your school may offer, you are sure to find ample award to create a comprehensive financial aid package to pursue your education abroad in Eastern Europe. Whether you aim to spend a week, a month, or a year in Georgia, your academically well-rounded self is sure to benefit immensely from immersion in a country with such a different history from your own.
Country-Specific Study Abroad Scholarships