College Scholarships for Women
Women Win Big in Scholarship Territory
Gender inequality exists in some male-dominated fields, so a multitude of foundations, organizations and philanthropic funds strive to create greater balance in the workforce by offering scholarships and other educational assistance for the exclusive benefit of female students.
As they continue to carve out their places in professional employment roles, women enjoy privileged access to scholarships that promote continuing and advanced education, from undergraduate to doctoral levels. Traditionally male-served professions are seeing greater representation from cadre of highly trained women, due in part to educational scholarships that help them succeed.
Scholarship eligibility is tied to a myriad of variables, each uniquely defined by the groups that are offering the funds. Some are merit-based, while others are issued on strictly need-based criteria. To find all the scholarships for which you qualify, tap resources like your high school guidance counselor and your school's financial aid office. As you search for scholarships, consider the things that makes you unique; a scholarship might come from your church, your (or your parents) employer, a civic organization or some other granting body that plays a role in your life.
Popular Scholarships
In many cases, contemporary female students are outperforming their male counterparts in the classroom, especially in fields in which women have traditionally been underrepresented: science, math, engineering, technology, business, and law. Scholarships provide a leg up for women pursuing degrees immediately following high school, and for those returning to college after a break.
Some popular funding sources for women's scholarships include :
Colleges and universities
Government sources
Religious entities
Minority advocacy groups
Professional organizations
Corporate sponsors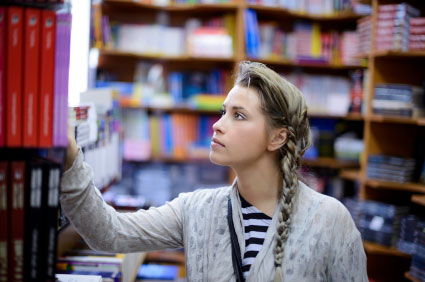 STEM Subjects
Our list of scholarships by field of study illuminates areas of need, where women can excel with the help of grants and scholarships. Educational specialties like science, math, engineering and technology offer fertile grounds for women seeking generous scholarships and well-paying careers.
Not a left-brained kind of girl?
A lot of lip service is given to the STEM subjects, but that's no reason to leave out scholarships for women whose passions lean toward other academic areas.
This list of art scholarships for female sculptors, art history majors, weavers, and visual artists of all types is a valuable resource for creative women working their formal educations.
Kentucky Foundation for Women disperses funding to feminist artists and organizations through their Art Enrichment program. Promoting social change and fostering positive outcomes for women in the arts is the stated mission of this feminist advocacy group.
The U.S. Department of Health and Human Services Health Resources and Services Administration (HRSA) runs government sponsored scholarship funds for women entering health care fields. HRSA's National Health Service Corps, Nursing Scholarship Program, and Scholarships for Disadvantaged Students target specific health care student groups, but each is designed to train health care professionals to work in under-served areas.
From Colleges and University Sources
Selective scholarships for women can be college-specific. Universities administer scholarships that are available only to female students who study at their schools. Your on-campus department of study provides the must up to date information about relevant scholarships.
Scholarships that originate from your school are sometimes very narrowly defined, serving the wishes of funding benefactors. This is great news for female students, because the terms of some scholarships exclude men, making it easier for women to qualify. Here are a couple examples:
The Velma E. Stuit Scholarships for Women in Mathematics, Statistics, or Science, from the University of Iowa, awards $2,000 aid packages to worthy female candidates.
Bethel College Visual Arts Scholarship Programs invite talented female art students to submit portfolios for consideration.
Agnes Scott College is a Presbyterian college for women, located in Atlanta. The school administers a wide range of scholarships, including a highly competitive Phi Beta Kappa award for members who have earned at least 45 credits and maintain a 3.5 GPA. Winning the school's Presbyterian Scholarship includes church leadership requirements, as well as academic excellence; a minister's recommendation is suggested for application. Agnes Scott also promotes diversity through its Goizueta Foundation Scholarship, which favors Latina applicants.
Professional Organizations
Groups of all kinds fund scholarships for women. If you know your major, it is possible to pinpoint scholarships that serve your precise educational interests. Target professional associations and organizations that speak to your passions; scholarships are often present.
Visit organizational websites to explore available scholarships. Sometimes you'll gain an advantage by joining an organization and becoming active in your local chapter. This can be an effective strategy for winning money, but only if the group promotes your chosen field.
Minority and International Women
Without a doubt there are a variety of scholarship opportunities available for all women. But in some cases the most worthy candidates are those women who are also educationally disadvantaged due to their minority status. Black and Hispanic women will find deep, and diverse sources for educational funds, some from colleges and universities and many from public and private sources.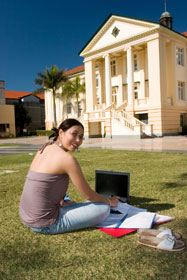 Returning to College/Career Advancement
Education among women is sometimes interrupted by family and child rearing. When a woman decides to return to school, either to finish a bachelor's program or to pursue an advanced degree, budgeting for tuition can be difficult. To help women return to school, corporations, feminine advocacy groups, and a host of other organizations sponsor continuing education scholarships.
Minority Categories
Browse Scholarships
Resources
More Educational Resources