Undergraduate Student Scholarships
Easily Search for Subject and Student-Specific Awards
Loans, scholarships and grants are important resources for college students seeking to make ends meet. At the end of the day, college students rely on financial aid packages that contain all three types of financing.
Loans get the job done, but even though interest rates are low for college students, the money needs to be paid back eventually. Grants and scholarships are coveted college cash sources, because the money you receive does not require repayment.
Grants are primarily need-based, reserved for students exhibiting the greatest levels of financial hardship paying for college. Scholarships, on the other hand, usually reflect a high academic standard; so candidates are required to hold high grade point averages and do well on tests.
There are thousands of scholarship programs open to undergraduates, so qualifying may be easier than you think. Your school's financial aid office and your high-school guidance counselor are primary resources for up-to-date scholarship information. Government agencies, professional associations, corporations and advocacy groups are all in the business of doling out scholarship dollars, so leave no stone unturned in your quest for college cash.
Each scholarship makes up its own rules, so don't count yourself out for being different. Student-specific financial aid is aimed at certain groups within the student body. Your location, ethnic background, gender or some other unique feature might be your key to landing undergraduate scholarships.
Subject-specific scholarships promote excellence within certain fields. High-need vocations use scholarship incentives to lure competent prospects. Corporations sponsor industry-related scholarships that ensure a well-trained workforce for the future. Your career ambitions might be rewarded with undergraduate scholarship dollars that zero in on your academic major.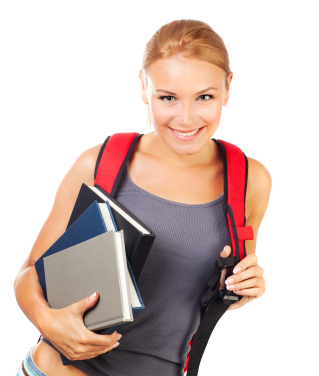 Begin Your Scholarship Search
The first step toward undergraduate scholarship money is identifying programs that are open for application. Some scholarship money actually goes out to high-school and middle-school students, so it is never too early to be proactive about securing educational aid.
As you lay out your educational path for the future, the scholarships to target will begin to stand out. Answer questions like these to refine your scholarship search: Are you going for a bachelor's degree, or is an associate's program better-suited to your career goals? Are you attending an in-state college? What is your major?
Scholarships for undergrads are open to the following student groups. Follow application instructions precisely, and be aware of filing deadlines and special eligibility requirements.
Sponsoring Sources
A wide spectrum of scholarship awards originate from a diverse collection of funding sources. Undergraduate scholarships are sponsored by:
Federal, State and Local Government Agencies.
Colleges and Universities
Corporations
Professional Organizations
Charitable Foundations
Advocacy Groups
Subject-Specific Scholarships
If your academic path is clear, then evaluate the subject-specific undergraduate scholarships offered by groups associated with your field of study. Dozens of free-money programs are specifically packaged for students who enter certain fields. Accounting, engineering and psychology are academic majors supported by subject-specific scholarships. And sub-specialties within fields like engineering open even more scholarship doors in related fields like: aerospace, chemical, industrial, manufacturing, and systems engineering.
American Institute of Certified Public Accountants (AICPA) disburses these distinct annual scholarships for promising accounting degree candidates.
AICPA/Accountemps Student Scholarship requires applicants to have earned 30 hours of academic credit, with at least 6 hours in accounting courses. Candidates must maintain a cumulative GPA of 3.0 to be eligible for the $2500 scholarships.
AICPA Scholarships for Minority Accounting Students are available for undergraduate Blacks, Hispanics, Native Americans and Asian Americans. Candidates must be enrolled full time, with at least 30 college credits earned. A 3.3 GPA is also required for eligibility. The minority scholarships total $3000 each.
Institute of Management Accountants (IMA)is a professional association representing accountants. Women benefit from two special scholarships for undergraduate accounting majors. In addition to $2000 each, winners receive the CMA Learning Systems Kit and access to online practice tests for the CPA exam. A one-year student membership to the IMA is also included with each scholarship award.
Corporate sponsors use college scholarships to lift-up the next level of professionals. Siemens Foundation promotes engineering education and other STEM subjects through competitive scholarship programs for high-school and undergraduate students.
ASME administers several scholarships for mechanical engineering students. Candidates are evaluated based on academic performance, character, need and ASME participation. Scholarships are awarded annually, to students who have established college-level GPA within mechanical engineering majors. Only members of ASME may apply for the scholarships, which is achieved by completing a single online application.
SAE International Scholarship Program supports engineering students with undergraduate scholarships. The awards are made possible by corporate, institutional and private donations. The SAE Foundation administers the scholarships as the charitable arm of SAE International, promoting education within STEM subjects and increasing student participation in engineering fields.
Colleges each administer unique scholarships that only go to students enrolled there. Engineering students at the University of Washington compete for over 150 scholarship funds designed to be integrated into each student's total financial aid package. Scholarships are disbursed by each of the Engineering School's ten departments, based on need and academic performance. Incoming freshmen, pre-engineering students and entering transfer students are invited to apply.
At University of Texas – Austin, students at the Cockrell School of Engineering benefit from scholarship dollars set aside by private and corporate donors. Applicants compete for over $4 million worth of annual merit-based engineering awards. Incoming freshman, transfer students, current enrollees and international students are eligible to apply for scholarships, by selecting engineering as their first-choice major.
National Society of Professional Engineers prods the profession forward by sponsoring several undergraduate scholarships. Some memorial awards are reserved for specific student groups like women (Auxiliary Legacy Scholarship), Kansas residents (William Kimel Scholarship) and juniors (Steinman Scholarship).
Universities issue scholarship money through the individual departments that administer the funds. The UCLA Psychology Department is responsible for a number of career-specific undergraduate scholarships; including summer school and research funding. One such award, the John Seward Scholarship, rewards high-achieving undergraduates studying Psychology, Psycho-biology and Cognitive Science. Applicants conducting undergraduate research in the areas of learning, motivation and behavioral psychology are eligible for $400 each, based on the quality of the research paper presented.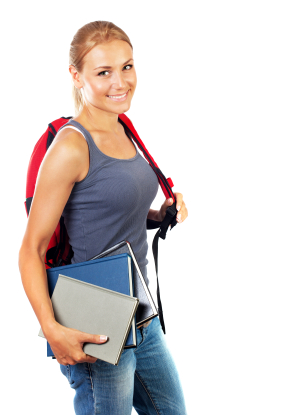 Student-Specific Scholarships
Undergraduate scholarships also target individual student groups based on ethnic diversity, disability, gender and a host of other personal characteristics. Student-specific scholarships strive to increase educational access for under-represented groups, and provide a leg-up for disadvantaged members of the student body. These student-specific categories represent a wealth of targeted financial aid dollars for diverse undergraduates: First in family, international students, LGBT, low-income, military, minority, and students studying abroad.
Women can apply for some scholarships that are not available to their male counterparts -which is like eliminating half the competition before the contest begins. For example, female accounting students are eligible for special scholarship awards put forth by the Educational Foundation for Women in Accounting. The group has been empowering women with college scholarships since 1966.
Women in Transition Scholarships serve women who are starting bachelor's degree level accounting programs. Applicants must provide the primary means of family support and be enrolled as incoming freshman. The scholarship can be worth as much as $16,000 toward a four-year accounting education.
Sophomore's apply for Women in Need scholarships that award $2000 initially, and can be renewed for two additional years.
Minority groups are rewarded with scholarships that take ethnic, racial, and cultural diversity into consideration. Advocacy groups use grants and scholarships to boost the presence of under-represented students in college.
African American students studying STEM subjects are in-line for undergraduate scholarship dollars from Microsoft. "Blacks at Microsoft" is a generous minority scholarship program that distributes two $5000 scholarship awards annually. High-school seniors who will be studying engineering, science and math at four-year colleges are invited to apply – provided they have maintained high-school grade point averages above 3.3.
Asian and Pacific Islander American Scholarship Fund is the largest source for undergraduate scholarships for students of Asian descent. As well as their own signature scholarships, APIASF partners with outside donors to administer additional scholarship funds. Graduating seniors, community college students and Asian Americans seeking bachelor's degrees are eligible to apply.
American Indian Scholarship Fund helps Native Americans graduate from college. The Fund is an important resource for this under-represented group, allowing countless students to embrace higher education. Tribal Colleges promote self-esteem and cultural identity, so Native American scholarships are weighted heavily toward students who choose this educational path.
Degree Level
Browse Scholarships
Resources
More Educational Resources