Physical Therapy Majors and Scholarship Money
Stretching Your Budget Too Much?
Higher education creates cash flow problems for students no matter what they are studying, but credentials for technical careers like physical therapy can be particularly costly to acquire due to advanced education requirements. Bachelor's degrees only get you so far in medical fields, so students advancing to post-baccalaureate programs need additional financial aid. Federal and state aid helps get the job done with loans, grants and scholarships, but career-specific assistance is also available for physical therapy majors.
Scholarships from Physical Therapy Schools
The University of Wisconsin-Madison Department of Orthopedics and Rehabilitation supports student education with campus-specific aid for PT applicants. Some programs speak to the needs of first-year students with early-career aid that is often harder to find. These competitive awards honor Wisconsin physical therapy professionals and others who have been helped by the profession:
Caroline, Clara, Charles and Mildred Harper Scholarship – Two female first year Physical Therapy students who show financial need and outstanding academic achievement are rewarded with scholarships worth more than $1000 each. Candidates submit applications during freshman year, and the earned awards are applied to 2nd year tuition.
Barbara Ellen Gerlich-Hoefeyzer Scholarship - $800 scholarships are awarded to first and second year Physical Therapy students who show financial need, outstanding academic abilities and leadership potential within the Physical Therapy community.
Margaret Kohli Scholarship – Physical Therapy students earn tuition assistance for second year coursework by winning the Kohli grant. This $2,000 scholarship is reserved for high academic performers and those applicants displaying strong leadership and career potential.
The University of North Carolina at Chapel Hill offers scholarships to eligible Physical Therapy students. Financial need and scholastic excellence are two heavily weighted criteria for selecting recipients.
Charlotte Money Beatty Memorial Scholarship Fund – Minority Physical Therapy students are given first preference for earning this award. The size of the award varies from year to year, and second consideration is given to students pursuing pediatric specialties within the field.
Rebecca Irene Sande Scholarship Fund – This memorial award is made possible by a bequest of over 700K that opened the program honoring Mrs. Sande. 10 annual scholarships are issued to worthy candidates within the school's Master's of Physical Therapy program.
University of Michigan – Flint offers at least twelve distinct scholarships for students within the physical therapy department. The campus administered funds recognize a variety of Flint Alums and other notable physical therapists, including these recent UM-Flint awards.:
David Potter Memorial Scholarship fund honors its namesake, a non-traditional PT student from Flint who overcame adversity to become a beloved service provider. The Scholarship specifically supports those students entering physical therapy programs as second careers. General requirements and scholarship parameters:
Academic good standing
Strong community service record
Student-submitted essay outlining academic and career goals
Funds are applied directly to student account
Scholarships are renewable, but students must reapply
Bradley Roth Memorial Scholarships are for Flint students enrolled full time in physical therapy programs. The annual honor marks the tragic loss of Mr. Roth, who was killed in a car accident. The scholarship targets students who have significant financial need and the ability to maintain a GPA of at least 3.0. The scholarship does not automatically renew, but past winners are eligible to reapply. Professionalism and core competency in physical therapy generic abilities are required for participation in this program.
Physical Therapy Associations
The American Physical Therapy Association awards scholarships each year through its philanthropic foundation. Several students currently enrolled in post-doctoral studies benefit from the Association's efforts each year. The stable of APTA student assistance also includes these opportunities for PT majors.
Minority Scholarship Awards are issued to students in the final years of their physical therapy programs. Minority faculty members pursuing post-professional degrees are also eligible to apply.
Mary Mcmillan Scholarships benefit physical therapy assistant students, as well as those studying to become professional physical therapists. The awards are worth $3000 each for assistants and $5000 for students enrolled in professional PT programs. Participating institutions of higher education are limited to a single annual nomination in each scholarship category. Nominees are in their final years of study in PT programs. Mcmillan Scholarships recognize academic achievement, specifically evaluating applicants on the following criteria:
Scholastic performance
Past Productivity
Potential Contribution to the Physical Therapy Profession
Service to the American Physical Therapy Association
Student-members of the APTA are eligible for the organization's Outstanding PT and PTA Student Awards. Qualified students are encouraged to apply on their own, or can be nominated by a learning institution.
Specialized scholarships originate form the organization's individual sections, including these physical therapy disciplines: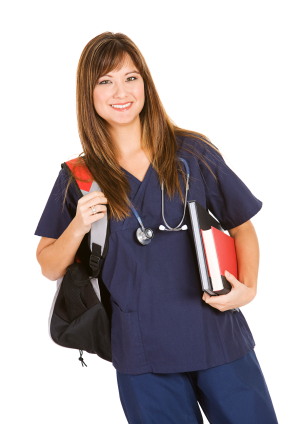 Neurology
Orthopedics
Pediatrics
Performing Arts
The Texas Physical Therapy Association operates a foundation that awards scholarships to deserving students. The foundation puts its money where its mouth is in three distinct ways to promote the physical therapy profession. Funds earned by the foundation are directed to worthy industry initiatives like:
Research grants
Grants to fund scholarships for students enrolled in PT programs
Fiscal support for physical therapy educational programs and faculty
The Wisconsin Physical Therapy Association supports education through a philanthropic fund established for physical therapists in 1969. Professional scholarships fund education for applicants meeting these standards:
U.S. Citizen
Enrolled at accredited college, university or technical school.
Member of WPTA
Graduating within one year of winning award
Completed application
Two letters of reference; one each from personal and professional associates.
Applicants are judged on these criteria:
Financial need
Academic standing
Community involvement
Assessment of letters of recommendation
Some educational assistance originates from national organizations, but Physical Therapy Associations in individual states are active in their own efforts to support college students earning PT degrees. Specific details about college financing opportunities are available from state associations and university physical therapy departments.
Foundation Support and Other Sources of Funding
Physical therapy majors financing college are best-served by a catch-all approach that accounts for all the financial aid resources that might apply. Sometimes, it is not a matter of what you know, but which organizations you are affiliated with. Clubs, advocacy groups, religious organizations and community foundations each support education in their own ways. Take stock of your unique memberships and the individual personality traits that might open doors for college cash. These examples illustrate the wide range of funding sources for physical therapy school assistance:
Daughters of the American Revolution (DAR) distributes an array of scholarships annually, including one for occupational and physical therapy majors. The scholarship is administered through the organization's nursing scholarship program, and includes art, music and other physical therapy specialties.
International Order of the King's Daughters and Sons is a Christian interdenominational organization with branches in the United States and Canada. The group works on a number of projects including hospital administration and programs for youth. The Order offers several scholarship awards annually as part of the Health Careers Scholarship Program. Students preparing for health related careers – including Physical Therapy majors – are eligible to apply for scholarships that are typically valued around $1,000 each.
The Association of Schools of Allied Health Professions offers its own distinct scholarship programs for students enrolled in accredited allied health programs. Candidates are nominated by learning institutions that choose promising applicants from health fields like physical therapy.
Tylenol Future Care Scholarships distribute college assistance to worthy students enrolled in educational programs preparing them to serve as health care professionals. More than 100 awards are up for grabs each academic year. The grants serve undergraduate students and those studying at the post-baccalaureate level.
Hawaii Community Foundation dispenses community improvement grants that help fund a host of local activities, but the group is also in the business of lifting qualified students into higher education. Each award has its own eligibility requirements and some address specific vocations like physical therapy. For instance, nursing students and future physical therapists are invited to apply for the Paulina L. Sorg Scholarship, which benefits college juniors, seniors and graduate students. The Dr. Alvin & Monica Saake Foundation Scholarship is reserved for students pursuing degrees in medicine, occupational therapy, physical therapy, exercise science, physical education and other health/wellness related fields.
Health and Medical
Browse Scholarships
Resources
More Educational Resources