Special Education Teaching Scholarships
Special Teachers for Special Students
Special education teachers continue to be in high demand across the country. Highly skilled, well trained teachers with a devotion to helping children and adults with special needs fill a vital role in our educational system. Without them, many students would be denied the chance to achieve their full potential. Becoming a special education teacher is a noble calling which brings many challenges. Chief among those challenges, is finding the funding to pay for college.
Like all students pursuing careers in teaching, those majoring in special education face tuition costs that are always on the rise. Luckily, there are a wide range of scholarship opportunities dedicated to helping motivated college students meet the costs of their post-secondary education. Just as most special education majors will specialize in a particular field, many of the available scholarships will be directly linked to specific special needs. Some scholarships may be dedicated to students who are planning to work with the physically challenged, while others may target those special ed majors who intend to work with the cognitively disabled. There are even scholarships devoted to special education majors who will be working with adult students who face special educational challenges.
Scholarships for special education majors are supported by a variety of sources, including state and Federal governments, charitable foundations and advocacy groups, and colleges and universities. The critical shortage of special education teachers, and the wide variety of specialized educational fields, continues to produce a substantial number of valuable scholarship opportunities for students interested in a career as a special education teacher.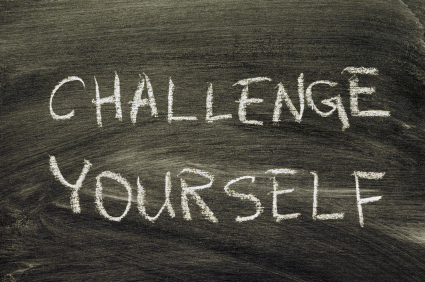 Federal Funding for Special Education Majors
The Federal Government supports a number of grants for undergraduate students just beginning their college careers. Some, like the popular Pell Grant provide valuable financial aid to college students regardless of major. Every college bound student should make applying for Federal grants a primary part of their search for college funding.
While not strictly a scholarship, the Federal TEACH Grant provides financial aid to students pursuing a career in teaching. The TEACH Grant is an award-for-service program which offers up to $4000 per year to student who are continuing, or completing, the course work needed to become a certified teacher. Special emphasis is given to those student applicants who are specializing in high need fields such as special education. In return for funding, students must agree to a predetermined term of service teaching in a critical need facility or high need education field.
State Supported Scholarships
Just as the Federal TEACH Grant works to address the shortage of qualified teachers across the country, many state governments have devised their own scholarship programs to encourage students to pursue teaching careers within their respective states. These scholarships are often award-for-service programs that require recipients to remain in the state and teach at a state certified school for a predetermined period of time. Every state will offer different levels of financial aid for students pursuing careers as special education teachers, and students are encouraged to contact their state's Department of Higher Education to learn about specific programs.
The following examples of state supported scholarships for special education majors will give students an idea of what may be available to them at the state level.
College Sponsored Scholarships
Many colleges and universities offer scholarships for students who are enrolled in a special education teaching program. These scholarships are often funded through private donations and endowments. The availability of college based scholarships will vary greatly from school to school, but students are more likely to find the most lucrative financial aid programs being offered by those colleges and universities with extensive teaching programs.
The following examples are indicative of the types of scholarships for special education majors that can be found at colleges and universities across the country.
The College of Education at Northern Illinois University sponsors a number of valuable scholarships for students enrolled in their teaching department. Among the dozen or more programs are three that apply specifically to special education majors. The Iris Adams Memorial Scholarship, the Lawrence B. Hapeman Scholarship and the Teacher Education Scholarship. Award amounts vary, and are determined by course of study and financial need. Interested students may apply through the college's office of financial aid.
The College of Education at San Francisco State University offers two scholarships for attending students pursuing a special education related teaching degree. The Dorothy B. Lucas Special Education Scholarship offers up to $2500 to eligible students enrolled in a special education program. The William L. Neer Scholarship awards up to $500 to eligible students enrolled in a special education program with an emphasis on working with the visually impaired.
The College of Education at the University of Missouri supports a number undergraduate and graduate scholarships for students working toward their teaching certification. Of interest to special education majors are the John D. Collier Endowed Scholarship and the Jacob M. and Annie D. Cunningham Education Fund which provide financial assistance to students majoring in special education with an emphasis on cognitive and emotional learning difficulties.
Scholarships from Professional Associations and Charitable Foundations
Many scholarships for special education majors are supported by charitable foundations, and through professional teachers associations. These scholarships can sometimes be difficult to locate, and will require some work on the part of the interested student. In this instance, the internet and the public library will be the best source for current information on independent scholarship programs for special education teachers.
The first step to finding a privately sponsored scholarship is to match your field of interest with those organizations that are dedicated to the welfare and support of people with a specific disability. For example, if you are interested in working with autistic students, look for organizations that advocate for the needs of people with autism. When looking for special education scholarships, it is also advisable to contact regional and national professional teachers associations. These organizations provide up to date information on financial aid programs for teachers in training, and can often provide links to active scholarship programs for eligible student members.
Special education teachers are a vital part of the American educational system. Without their dedication many students would be cut off from the advantages that a well rounded education can bring. It is a challenging career path to choose, but it is one that offers untold rewards. For those students with the desire and the drive to become special education teachers, scholarships can help to provide the funding they need to reach their career goals.
Education Scholarships
Browse Scholarships
Resources
More Educational Resources