Get Your Hands on Free College Money
Massage Therapy Scholarships
Some financial aid resources provide general educational support for a wide range of program participants. Large government-backed initiatives provide the highest levels of student assistance – in terms of dollars disbursed, but targeted scholarships and grants also provide valuable resources for certain students. Where you live, your cultural heritage, and a host of other individual qualifiers each create access to unique financial aid opportunities for college.
Your academic major also opens financial aid doors, most notably in specialized disciplines that draw interest from industry associations and trade groups. Career-specific student assistance also originates from colleges and universities that host relevant educational programs. Career training for massage therapy and other health technician positions is often completed at the associate's, certificate or diploma levels. Community colleges and technical schools support student financial aid by offering program-specific assistance that helps participants earn vocational credentials.
While traditional four-year pursuits may seem to dominate financial aid eligibility, vocational training also attracts opportunities for cosmetologists, massage therapists and other specialists.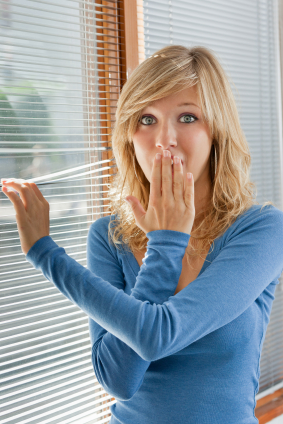 National Scholarships
The Cortiva Institute provides unique scholarship opportunities for massage therapy education, benefiting students enrolled at the Institute.
The International Spa Association Foundation
ISPA stands committed to educating future industry leaders. One ISPA Foundation initiative is the Mary Tabacchi Scholarship Fund. The scholarships are made possible by donations and endowments, and provide annual gifts of $2500 each to students pursuing degrees in Spa Management. Candidates are invited to apply after one year of college has been completed. Scholarship winners also receive all-expenses-paid trips to the Spa Association's annual conference and exposition.
Guy and Gloria Muto Memorial Scholarship Foundation provides educational financing for individuals, and their family members, who are employed in the swimming pool and spa industries.
Massage Therapy Foundation issues research grants to those individuals engaged in studies that advance therapeutic application of massage therapy techniques. Maximum award amounts for research grants is $30,000, but smaller awards starting at $1,000 support independent research projects involving massage therapy.
School-Specific Scholarships
Lane Community College-Continuing Education Department hosts dozens of program-specific scholarship opportunities. Scholarship values start at $250 each, including massage therapy awards for Lane students.
Cortiva Institute Massage Therapy Schools are in the business of educating future therapists, so their efforts are supported by strong financial assistance initiatives. The school operates at 10 campuses, each of which offer scholarships. Cortiva Founders awards are valued at $1000 each, with as many as 20 issued annually. Presidents awards are also dispensed to worthy candidates in $500 increments. Qualified applicants submit 500 word essays outlining career goals and educational objectives. Once submitted, applicants are invited to discuss admissions with campus officials.
Healy Family Memorial Scholarship Fund and Healy Single Parent Scholarships benefit Northwestern Health Sciences University students enrolled in massage therapy or chiropractic programs. A minimum GPA of 2.5 is required for application.
Myotherapy Institute is a researched-based training institute for massage therapists. The school includes clinical training, but also focuses on each students empathetic development. Tthe school participates in government-backed financial aid efforts, as well as several massage-industry related scholarships.
Swedish Institute College of Health Sciences – Massage Therapy Program – New York, New York offers the following scholarships, which each honor professionals affiliated with the school who contributed to the field of massage therapy:
Patricia J. Eckardt Scholarship Fund
Richard G. Gilbert Scholarship Fund
Jennifer A. Plumhoff Scholarship Fund
Great Lakes Institute of Technology Medical Careers Scholarship – Erie, PA provides funding for qualified massge therapy students, who each receive 25% off the cost of tuition.
Florida School of Massage offers a full range of therapeutic massage certifications for launching careers in related fields. Campus scholarships are issued to exceptional students who demonstrate financial need, commitment to the profession and aptitude. Applications are required by the first day of the month preceding the start of each academic term, allowing students to compete for $1000 and $500 awards.
NYS Regents Professional Opportunity Scholarships are offered to individuals enrolled in certain academic programs at post-secondary institutions. Qualified state residents, studying in New York are eligible for annual scholarships worth $1000-$5000. Economically disadvantaged minority applicants are favored during the selection process.
Massage Therapy Training Institute Scholarships benefit massage therapy students who meet these standards:
High School diploma or GED
Enrolled in participating program
U.S. Citizen
Satisfactory academic progress
Timely filed FAFSA
Wellspring School of Allied Health supports its academic therapy programs with several scholarships for massage therapy and personal training. These unique opportunities provide tuition assistance:
Community Service Scholarship – Student applicants each contribute 10 hours of community massage therapy service to be considered for this award. A supporting essay discussing the importance of massage therapy community outreach accompanies successful applications.
Academic Merit Scholarships are reserved for high-achievers.
Founders Awards are for the neediest applicants.
Health Professionals Scholarships are awarded to working health care professionals seeking continuing education.

Subjects
Browse Scholarships
Resources
More Educational Resources