Scholarships for Wales
Cross the Pond for College
Wales is a country in the United Kingdom lined with miles of coastline. Once a thriving industrialized nation spawning from the Industrial Revolution, it has many areas that were exploited and then abandoned. They are fervently working to restore these places to make them attractive to the Welch residence and tourists alike. With the decline in their industrial sector Wales has seen huge growth in their public sector, which is now what their economy depends on. Many students travel here on study abroad programs because of the many different areas of study offered.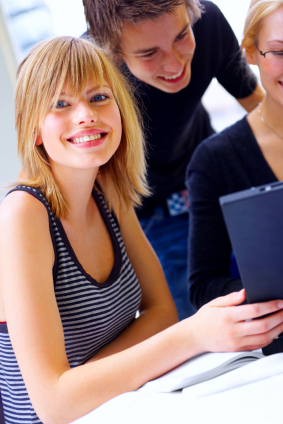 Scholarship Programs
The University of Michigan has an excellent program where they partner with Swansea University in Wales. For either a semester or an academic year, students will be in Wales studying one of a myriad of subjects. This program is designed for students from many different majors, so no matter what you're studying you should apply. Students get to enjoy the beauties of Swansea Bay and the surrounding parkland with only a two mile drive into the city. This is a great way to both explore different parts of the world and get college credit for doing it!
Studying abroad can be expensive so the College of Social Sciences at MSU offers the M. Peter McPherson Study Abroad Scholarship for students seeking financial aid. This provides up to $1,000 in funding. Their largest scholarship is the MSU Federal Credit Union Scholarship. They offer up to $2,000 in aid. For students seeking financial aid but who aren't eligible for Pell Grants, there is the Forest Akers Award.
They also offer scholarships solely based on academic merit- no financial aid is needed. The Charles A. and Marjorie A. Gliozzo Scholarship is for students participating in an internship program. Students must maintain a 3.0 GPA to be eligible. This award ranges from $500 to $1,500.
Central College in Iowa is a Liberal Arts college which allows students the opportunities to actively pursue degrees which they are most interested in. Even though the university is smaller, their study abroad program is actually quite large. They team up with universities in eight countries to give their students the best study abroad experience possible. In the northern part of Wales, they partner with Bangor University. Their Culture Course allows students the chance to learn about Wales' history, politics, geography, environment, literature, and nationalism. They offer generous scholarships to students who are searching for financial aid.
Holthuis Scholarship- this award is solely for those students who show high financial need. It gives up to $4,500 in funding.
Roelofs Scholarship- students who demonstrate financial need and are in good academic standing are eligible for this scholarship.
Carl Boat Scholarship- this scholarship goes to students participating in an international program with a Business major.
They also offer various Merit Scholarships which go to outside participants with the best academic records.
The University of Minnesota offers the IFSA-Butler United Kingdom program. Students can choose to study in England, Scotland, or Wales for either a semester or an academic year. This program allows students with an outstanding academic record to experience a vibrant culture while earning college credit:
Billman Family International Scholarship- students for the state of Minnesota are eligible for this scholarship. The amount of this award is $1,000.
Glen L. Hendricks International Study Fund- this award is open to any U of M undergraduate studying abroad. Students participating for one semester can obtain up to $1,200 in funding. Students studying for an academic year may receive up to $2,000.
They offer many more scholarships. To see a list of all of them, check out their international study scholarship page.
Country-Specific Study Abroad Scholarships