Scholarships for Sweden
Swedish-American Heritage Spawns Strong Private Funding
Sweden in the world of study abroad is the well-hidden secret lost amongst the jam packed colleges of Italy and Germany, but students will be pleased to find that Sweden, too, has a bountiful array of programs on both the undergraduate and the graduate level. These plentiful options for study in Sweden combine with the stunning landscapes, clean culture and delightful people to make it a very attractive study destination.
While students heading off to study in Sweden may not be as numerous as those packing for some other northern European countries, Sweden is slowly gaining a name as an increasingly popular place to enjoy the outdoors and the rich heritage. The country is, in Nordic fashion, highly advanced with regards to education, society and politics, with a typically Scandinavian minimalist attitude towards aesthetics.
Sweden is deeply committed to its institutions of higher education, is a premier location for high-level European research, and offers a surprisingly diverse political scene. Because of this high level of educational development, there are abundant chances to study abroad at one of Sweden's many universities, complete with scholarship funding. Whether you desire to spend your time in Sweden studying language, business, history, culture, or economics, you will find a number of well-endowed public and private offerings here to fund your trip.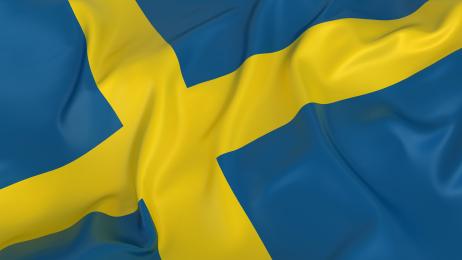 Federal Scholarships
The Benjamin A. Gilman International Scholarships are reserved for those undergraduate students who have no other financial means to pay for a study abroad program in Sweden. The program is a creation of the federal government whose additional motive is to create a more highly educated and internationally savvy crowd of business and industry leaders prepared to compete in the twenty-first century.
Applicants must be necessarily low-income Pell Grant recipients and must demonstrate a high caliber of academic motivation. The more innovative the proposed program of study, the better. Be specific as to why you have chosen Sweden as your place of study, and what you hope to come away with from the experience. Awards are competitive and widely renowned. Gilman Scholars may earn $5,000.
Private Funding
American-Scandinavian Foundation
The American-Scandinavian Foundation is instrumental in providing well-endowed funding for students who are pursuing research in Sweden and other Scandinavian countries. Eligible fellowship candidates must at least have their four-year undergraduate degree out of the way and be launching research associated with graduate or post-graduate studies.
Proposals must be complete and the necessity to be in Sweden must be directly relative to the research project. Fellowships may be up to $20,000, depending on financial need.
CIEE
CIEE Study Abroad, one of the most comprehensive and full-fledged college abroad programs in the nation, offers a program at Uppsala University, a well-regarded and very establish institution in the heart of Sweden. The course is quite flexible to your own academic interests, and emphasizes out-of-the-classroom adventures just as much as intensive study and immersive research of Swedish culture and language. CIEE's Uppsala program is comprehensive and therefore pricey, but there is scholarship funding available to the very neediest and most deserving students through the organization. Eligible students will have at least a 3.0 GPA and will receive credit for their work.
Lund University Global Scholarship Program
Those students who are the cream of their academic crop, know it, and want to show themselves off will want to consider applying for the Lund University Global Scholarship Program which awards the best and most deserving students with payment of a portion of their tuition to study at Lund in Sweden. The scholarship may cover a percentage of course costs between 25% and 100%, depending on student need and merit.
Any citizens of a country outside of the European Union may apply. Interested students must first apply to Lund for whatever courses they are interested in enrolling in, and may then apply for the scholarship after this process is finished.
American Women's Club
The American Women's Club of Stockholm, Sweden funds an annual scholarship that provides a $1,500 stipend to a female student who would like to study in Sweden.
The ideal applicant has an outstanding academic record and a well-defined reason for choosing Sweden. For instance, it could be a destination required for very particular research on a pertinent Scandinavian topic or an ancestral home. Students are chosen from a range of disciplines.
Society for the Advancement of Scandinavian Study
The Birgit Baldwin Fellowship is sponsored and administered by the Society for the Advancement of Scandinavian Study. These very generous fellowships are doled out to the most promising graduate or doctoral students, particularly but not only in English or Linguistics, whose research must take them to Sweden.
The fellowship covers expenses and travel for a year and candidates are considered depending on the applicability of the project to Scandinavian literature. Awards are $20,000.
Swedish Institute
Students wishing to study in Sweden at a university also have the option to apply for the Guest Scholarship Program administered by the Swedish Institute. Applicants must be pursuing a Masters degree or higher and may be engaged in any discipline. Students should have a working knowledge of Swedish.
American Swedish Institute
The American Swedish Institute in Minnesota celebrates the region's strong Scandinavian heritage by funding a number of educational programs intended to expose members or others to Sweden. ASI Minnesota awards the following scholarships to students participating in a program of study in Sweden:
Malmberg Scholarship and Fellowship Program offers a generous scholarship and fellowship for undergraduate and graduate students, respectively. Applicants must have a well-defined research project relative to Sweden to qualify.
Lilly Lorenzen Scholarships are awarded to resident students of Minnesota whose studies require travel to Sweden. Applicants must be able to speak Swedish to be considered.
College Scholarships
Michigan State University
Students enrolled at almost any college or university in the U.S. may apply for inclusion in Michigan State University's program in Sweden. This is a niche-specific study abroad program that is suited to students in industrial engineering or manufacturing. Participants will spend an intensive term experiencing first-hand Sweden's unique "logistical packaging" system.
MSU students who are enrolled through the College of Agriculture and Natural Resources and who are accepted to the abroad program will automatically be awarded a scholarship through the department. This is a great opportunity for a student interested in the practical and sustainable aspects of Sweden's efficient and well-respected industry systems.
University of Texas – Austin
University of Texas – Austin students have the advantage of access to the Swedish Studies Excellence Endowment Scholarship. The scholarship is open to students from all disciplines as long as they have a formal plan of study and institution in Sweden.
This is a great opportunity to show your specific interest in Scandinavia and be as direct as possible about how you hope your experience in Sweden can help you fulfill your college and career goals. Candidates are required to demonstrate knowledge of the Swedish language and prove financial need.
University of Arkansas
The Walton College of Business through the University of Arkansas is closer to Sweden than you might think. The school has a well established student exchange program with a number of countries, including with Sweden via the Jonkoping International Business School. Students at Walton will spend a spring semester or a full year taking courses at this Swedish business school in Scandinavian languages, while a student from Sweden gets the chance to spend time in the US at the University of Arkansas. This unique trade of cultures comes with scholarship funding from both Walton and the federal government, through the NSEP and Gilman scholarship programs. See their website for more information on this special opportunity to switch places with a Swedish student.
More Chances to Study in Sweden
Beyond the offerings that are listed here, there are a few other resources worth checking out as you begin your journey towards a potentially fully-funded month, semester, or year in Sweden. Between these privately funded sources, and any that you may find on your own, you should be able to partially or totally pay for travel in Sweden by making your intentions clear, expressing a place-based interest in various aspects of the country, and demonstrating your deserving academic achievement. As an additional general resource, try checking out the Study in Sweden guide to browse the over 500 scholarships that The Swedish Institute, a government program, offers citizens of both the US and Sweden for study at undergraduate and graduate levels.
Don't hesitate to get in touch with the study abroad department, financial aid office, and Swedish Studies department, where available, of your college to find out what resources might be right there at your fingertips. The programs at Michigan State and UT – Austin stem from fairly large universities, but even a small school may have a partnership in place with a Swedish university. Your study abroad office will be able to help you to assemble a complete financial aid package for your journey to Sweden, and they may be able to give you ideas for other scholarships of which you may not be aware, like the University of Arkansas's special Swedish exchange program.
Country-Specific Study Abroad Scholarships