Samoa Education Scholarships
Polynesian Studies
Samoa is a small group of islands in the southernmost South Pacific. It's most commonly referred to as Polynesia. The Samoan Islands are actually two separate parts: American Samoa is one small group under U.S. possession; the others are self-contained and simply known as Samoa. The majority of the Samoan Islands remain agrarian, making this a potentially prime educational environment for students studying sustainable development.
There are few study abroad programs offered in the Samoan Islands, and scholarships for them are a rarity. But there are a few:
Government Scholarships
Benjamin A. Gilman International Scholarships are provided by the federal government and awarded to disadvantaged students who otherwise would not be able to afford to study abroad. More than 2,300 scholarships of up to $5,000 annually are given for study programs around the globe, including Samoa.
The Gilman Scholarship Program aims to support students who have been traditionally under-represented in study abroad, including but not limited to, students with high financial need, community college students, students in under-represented fields such as the sciences and engineering, students with diverse ethnic backgrounds, and students with disabilities.
Applicants for the program must be federal Pell Grant recipients, an official measure of financial need. Other criteria for acceptance includes being in good academic standing and a commitment to study in one country for at least four weeks.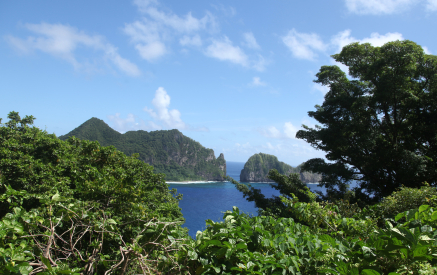 Study Abroad Organizations
The Samoa program provided by the School for International Training (SIT) affords students the chance to experience the last vestiges of a remote indigenous Polynesian culture through its Asia/Pacific Program. Through interdisciplinary coursework, field study, and independent research, students explore processes of change and the impact of globalization in Samoan and other Pacific communities. Through Samoan language instruction and homestays with host families in island communities, students are exposed to diverse perspectives on social change and transition in the Pacific context, learning directly from Pacific Islanders.
SIT focuses on helping students gain an advantage in education by providing innovative and discipline-specific study abroad programs. Each year, the organization awards approximately $750,000 in scholarships and grants, ranging from $500 to $5,000, to SIT Study Abroad students. Scholarships are awarded on a first-come, first-served basis. Here are some of the several awards:
The Sally Bragg Baker Memorial Scholarships go to a female participant in any who demonstrates international awareness and a desire to create a more peaceful world through international exchange.
SIT Pell Grant Match Award matches federal Pell Grant funding for all study abroad programs.
The Compton Fund is for students enrolled with environmental, peace studies, or sustainable development themes.
SIT Fund is for students with demonstrated financial need.
HBCU Scholarships are for students enrolled at Historically Black Colleges and Universities (HBCUs).
Private Funds
The Charles B. Rangel International Affairs Graduate Fellowships are awarded to graduate students seeking a career in the Foreign Service. Each year, 20 outstanding Rangel Fellows are chosen through a highly competitive nationwide process. Financial support helps recipients through two years of graduate study, internships and professional development activities, and entry into the Foreign Service. Up to $35,000 is awarded for tuition, room, board, books and mandatory fees for completing a masters degree. The program is based at Howard University, but students who meet the eligibility requirements can apply, no matter where they did their undergraduate studies.
Each year, the American Samoa Bar Association provides a Legal Education Scholarship to a law student who has graduated from an American Samoa high school or has personal ties to American Samoa. The scholarship is part of the Bar's efforts to promote the legal profession in the territory, and to help home-grown students become licensed attorneys.
Country-Specific Study Abroad Scholarships