Scholarships in Pakistan
Getting There May Be the Biggest Challenge
Pakistan frequently makes the headlines; as result, many students may not be interested in going to the region to pursue academic studies. One side borders Afghanistan while another butts up to China. As a result of its geographical location and demographics, Pakistan hosts terrorists and indigenous militant sectarian groups; is the scene of violent protests; and is facing an energy crisis. Scholarship programs that are in place are typically curtailed pending stabilization and progress. Obviously, politics, religion and history all come into play; yet, these factors also ignite the imaginations of many students and scholars.
Before packing off for Pakistan, check with the United States Department of State to determine if there is a Travel Warning in place. Advisories are issued against travel in regions where there are protracted, unstable conditions and the U.S. government's ability to assist U.S. residents is limited.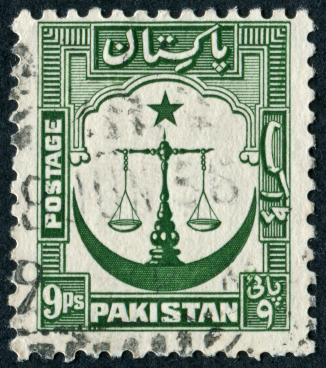 Study Urdu Language and Pakistani Culture on the Government's Dime
Next-generation government, business, and industry leaders realize that succeeding in the global business, communications and intelligence network requires international know-how. The key is ensuring that future decision-makers gain international experience in areas of the world still critical to national security, such as Pakistan and other areas of the Middle East, where language, culture and religion remain strikingly foreign to our sensibilities.
Global business leaders and government officials need customized foreign language skills and experience in diverse cultural settings in order to compete on an international scale. Enter the David L. Boren Scholarships. This scholarship program is run by the National Security Education Program, and recipients must be willing to pay back the scholarship with a term of service with the federal government. Applicants must be undergraduate students who are studying an advanced language and culture studies or a discipline such as business, law, the sciences or agriculture. They also should identify how their study abroad program, as well as their future career goals, will contribute to U.S. national security. Scholarships of up to $20,000 are awarded for up to a year of study abroad. Boren Fellowships of up to $30,000 allow U.S. graduate students to study abroad for 12 weeks to 24 months.
Post-graduate students working on a doctoral degree or Ph.D. scholars who would benefit from conducting research in various locations in the Middle East, including Pakistan, may be eligible for fellowships from the Council of American Overseas Research Centers. The program is run by a consortium of two dozen American institutions under the umbrella of American Institute of Pakistan Studies. Applicants must be able to do research at partner, overseas institutions. Applicants are reviewed on the basis of academic background, research proposal, faculty recommendation and financial need. Awards can range from $3,000 to $25,000. The goal of the program is to foster communication, and there is an archeological component, too.
The Fulbright Scholarship Program provides outstanding students an opportune chance to apply for one of the most prestigious scholarships in the world. Applicants are judged on academic standing and proposed research or project. Fulbright Scholars are most noted for their contributions to international education by providing teaching and lecturing programs. Interested candidates must go through their international study abroad advisor in order to apply for the scholarships. Be advised: The Fulbright Scholarship program in Pakistan has been suspended due to political and social unrest, but may become re-established in the future. Awards are in the form of monthly stipends that cover housing and expenses. Amounts vary depending on the nature of the program.
College Scholarships
University of California-Berkeley's Center for South Asia Studies provides an Urdu Language Fellowship Program that was historically offered in Pakistan, but has been based in India since 2002 due to federal Travel Warnings. When political conditions calm, the program will be reinstated in Pakistan, where Urdu is the native language. Fellowships are about eight months long and cover airfare, tuition (in India currently), and a monthly spending stipend. Applicants must have an intermediate grasp of Urdu to be considered. These are open to students throughout the U.S. and are highly competitive.
Country-Specific Study Abroad Scholarships