Scholarships in Nicaragua
Studies in Revolution and Rainforest
Nicaragua is a beautiful country with direct access to luscious rainforests. If you are interested in the environmental impact of humanity and ways in which to preserve natural forests, this is the prime location for you to study abroad. There are also opportunities to study how widespread drug trafficking and political conflict have shaped societies.
Government Scholarships
To students wishing to study in Nicaragua but lack the funds to do so, there are the David L. Boren Scholarships. This program allows students to study in areas critical to U.S. interests. Students wishing to pursue studies in these areas should be interested in learning another second language. Boren scholarships encourage students to study in nations that are largely under-represented in other study abroad programs. Because of the lack of students in these areas, this program offers a substantial amount of funding- up to $20,000! In repayment, students must agree to work for the government in a department related to homeland security, using their language and other skills acquired while studying abroad.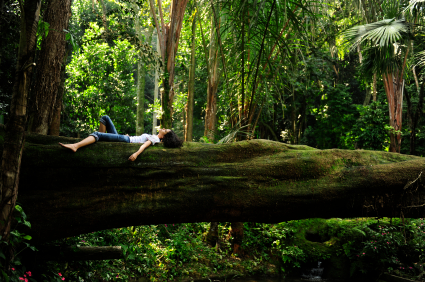 Another awesome opportunity to receive funding for studying abroad is the Benjamin A. Gilman International Scholarship. The Gilman Scholarship Program, established in 2000, provides scholarships to students wishing to study abroad who are already receiving Federal Pell Grants. This program tries to provide students who wouldn't otherwise be able to, the opportunity to study abroad. It also urges students to travel to a location that is under-represented in other programs. Areas outside of Western Europe, Australia and New Zealand are encouraged. Up to $5,000 may be awarded to help pay for program tuition, room and board, books, transportation including airfare, and insurance.
College Scholarships
Augsburg College in Minneapolis offers a program called "Social Change in Central America." It aims to offer students a diverse experience where they can learn the Spanish language while focusing on issues related conflict, U.S. foreign policy, gender, and economic and social justice. Students are placed in a host family and become a part of their urban or rural community. Each day, students will speak with a multitude of professionals from government officials to theologians to former guerrilla leaders. Specifically in Nicaragua, they will visit Miraflor which is a protected area in the coffee and tobacco region. There they will learn about how to better conserve forestry. Students will also visit Granada, which is one of the oldest colonial cities in the Americas, and Masaya, which is home to a many Nicaraguan myths and legends.
Study Abroad Organizations
In the School for International Training students study the political and economic history of Nicaragua and its role in Central America and the Caribbean. They will discuss Nicaragua's future, the problems faced by women and indigenous people. Students will stay in host homes in urban and rural settings while undergoing n intensive study in the Spanish language. SIT participants in the Nicaragua program may qualify for the following scholarships:
The Compton Fund is awarded to students pursuing peaces studies, like those in Nicaragua. Students from underrepresented populations will be considered first.
The Sally Bragg Baker Memorial Scholarship is for female participants who show great understanding for international issues, and have a desire to foster a more peaceful global community through international exchange.
HBCU Fund is for SIT participants who are enrolled at Historically Black colleges or universities.
SIT Fund goes to students with financial need that are already accepted into any SIT Study Abroad program.
Private Funds
The Rainforest Alliance is an environmental group dedicated to the preservation of the Latin American rainforest ecosystems by promoting sustainable land-use practices and trying to change consumer behavior. They wish to create a world in which both people and the environment can prosper. Their main goals are to keep forests standing, curb climate change, protect wildlife and transform business practices. The organization sponsors and administers the Kleinhans Fellowships for graduate students whose specialty is forestry, natural resource management, biodiversity or related fields. this program focuses on studying management and use of tropical forests in order to preserve the longevity of their ecosystem. They provide a grant of $16,000 per year, for two years to conduct research in areas such as Nicaragua.
Doctoral candidates requiring short-term research time in Nicaragua may apply for funding from the James R. Scobie Memorial Award given by the Conference on Latin American History. This award aims to give a Ph. D. student the opportunity to determine the feasibility of their dissertation topic by granting them an amount sufficient enough for four to twelve weeks of study. The amount received is to be used for international travel expenses. Up to $1,500 can be awarded.
Ambassadorial Scholarships funded by Rotary International offer students prestigious awards for participating in study programs in Nicaragua. They strive to create close relations with all people from all across the globe. While studying abroad, the student will serve as an "ambassador" to other societies giving presentations on their own culture. Upon arrival back home, they will then share with other Rotarians their experience and the things they have learned about other societies. Individual grants are awarded up to $25,000.
Country-Specific Study Abroad Scholarships