Moldova Education Scholarships
Need Some Financing?
Moldova is a small Eastern European country wedged between Romania and Ukraine. The country has been independent of the former Soviet Union since 1991, but is still working on getting its political and economic footing. Nonetheless, it remains one of the poorest nations in Europe and it has yet to become a member of the European Union's common market. About the size of Maryland, Moldova's landscape is one of rolling steppe which gradually slopes toward the Black Sea. The economy depends on the agricultural production of fruits, vegetables, wine, and tobacco. While Moldova is rich in fertile soil, it lacks critical resources, including gas and energy, that must be imported.
Since the economy is a stimulus for study, available scholarships are funded by the federal government to provide collaborative exchange for evolving democratic societies, with some offered through the U.S. Department of State Title XIII: Fair Housing and Equal Opportunity program.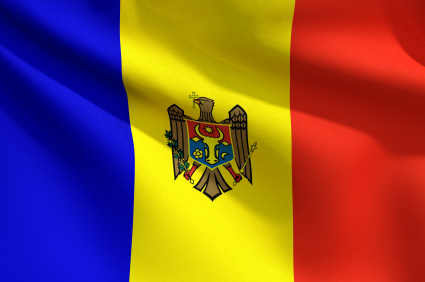 Federal Scholarships
Moldova is a region of interest in these federally funded scholarship programs:
Benjamin A. Gilman International Scholarships are provided by the federal government and awarded to disadvantaged students who otherwise would not be able to afford to study abroad. More than 2,300 scholarships of up to $5,000 annually are given for study programs around the globe, including Moldova. The Gilman Scholarship Program aims to support students who have been traditionally under-represented in study abroad, including but not limited to, students with high financial need, community college students, students in under-represented fields such as the sciences and engineering, students with diverse ethnic backgrounds, and students with disabilities. Applicants for the program must be federal Pell Grant recipients. Other criteria for acceptance includes being in good academic standing and a commitment to study in one country for at least four weeks.
David L. Boren Scholarships from the National Security Education Program are also extremely visible and competitive. Applicants must be undergraduate students who are studying an advanced language and culture studies or a discipline such as business, law, the sciences or agriculture. Applicants should identify how their study abroad program, as well as their future academic and career goals, will contribute to U.S. national security — broadly defined as the challenges of global society, including sustainable development, environmental degradation, global disease and hunger, population growth and migration, and economic competitiveness. Scholarships are awarded for up to a year of study abroad. Recipients must be willing to pay back their scholarships with a term of service with the federal government. Awards are up to $20,000.For graduate students, Boren Fellowships provide up to $30,000 to U.S. students to study abroad for 12 weeks to 24 months.
The Fulbright Program offers grants for American graduates and graduate students to study in Moldova for a full academic year. The Fulbright English Teaching Assistantships (ETA) places U.S. students as English teaching assistants in schools or universities. The Fulbright U.S. Scholar Program sends American scholars and professionals abroad to lecture and/or conduct research in a wide variety of academic and professional fields.
American Councils for International Education provides funding for scholars, educational opportunities, collaborative environments and encouragement prompting Western and Eurasian scholars to come together for deeper understanding. Part of the organization's mission is to administer scholarships in the name of the Title VIII program. Scholarships and fellowships for high level applicants wishing to study abroad in Moldova include:
Title VIII Combined Research and Language Training Program gives eligible graduate students, faculty, and post-doctoral scholars full funding for three to nine months for research in Moldova. The program covers the cost international travel, housing, insurance, living and housing stipend, academic affiliation(s), language instruction, and a single-entry visa. Candidates who need some on-site language studies will benefit from the combination.
Title VIII Research Scholar Program is the same as above, but does not provide language studies. It is also open to independent researchers who may not be affiliated with a college or university.
Private Funding
Every two years, the Institute of Current World Affairs offers two-year fellowships for self-designed, independent study abroad, but they explicitly are not awarded to support work toward academic degrees, writing a book, or for research projects. Candidates may seek fellowships in any country.
The John O. Crane Memorial Fellowship has a focus on Central and Eastern Europe. Qualified candidates must be freethinkers and highly motivated. They must be fluent in the language of their destination, and have a good command of the English language for writing monthly newsletters. The ideal project is one in which there exists a great potential to impact society. These fellowships provide full financial support for its fellows and their immediate families.
Country-Specific Study Abroad Scholarships