Malta Education Scholarships
Receive College Funding
Malta lies in the middle of the Mediterranean Sea, south of Sicily, where it basks in relative obscurity, except for its growth as a tourist spot. The republic has also developed as a freight transshipment point and as a robust financial center, and is a member of the European Union. Still, it relies heavily on foreign trade, manufacturing, and tourism.
There are not many formal study abroad programs in Malta but the few opportunities come with scholarship opportunities. This is not to say that Malta is inappropriate or unprepared for students; in fact, the University of Malta is quite international and the small country is sufficiently developed and contemporary.
With a history cloaked in ancient civilizations and its white limestone architecture juxtaposed against emerald water, Malta won't stay a well-kept secret for too long.
Scholarship Programs
The Mediterranean continues to be one of the most outstanding regions of the world for archaeologists. Malta is home to prehistoric temples, dating from 4000 to 2500 BC, the oldest standing stone structures extant. Students interested in pursuing fieldwork or research in Malta may be in luck. The Archaeological Institute of America provides competitive scholarships that are open to students from all backgrounds. Minority and disadvantaged students are encouraged to apply:
Jane C. Waldbaum Archaeological Field School Scholarships provide $1,000 to more than a dozen students each year to help pay expenses associated with working in the field on an archaeological project for a minimum of one month. The scholarship is open to students junior and senior undergraduates and first-year graduate students.
The AIA offers fellowships to Ph.D.s and professionals for travel, research, study and excavation who are members of the AIA.
Remember: You can always check with your school's study abroad program to see if they have a reciprocal arrangement with the University of Malta.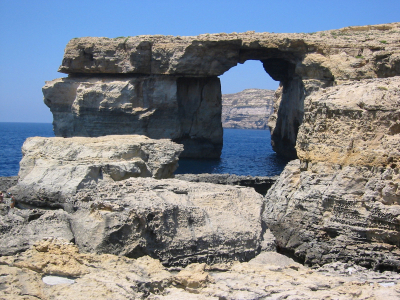 Federal Scholarships
Malta is a region of interest in these federally funded scholarship programs:
Benjamin A. Gilman International Scholarships are provided by the federal government and awarded to disadvantaged students who otherwise would not be able to afford to study abroad. More than 2,300 scholarships of up to $5,000 annually are given for study programs around the globe, including Malta. The Gilman Scholarship Program aims to support students who have been traditionally under-represented in study abroad, including but not limited to, students with high financial need, community college students, students in under-represented fields such as the sciences and engineering, students with diverse ethnic backgrounds, and students with disabilities. Applicants for the program must be federal Pell Grant recipients. Other criteria for acceptance includes being in good academic standing and a commitment to study in one country for at least four weeks.
The Fulbright Program offers Fulbright English Teaching Assistantships (ETA) grants for American students to teach and research in Malta. The Fulbright U.S. Scholar sends American scholars and professionals abroad to lecture and/or conduct research in a wide variety of academic and professional fields. Lecturer and research grants and specialist grants are offered for U.S. faculty and professionals with support provided by Maltan host institutions.
Country-Specific Study Abroad Scholarships