Attend College in Laos with Scholarships
Extremes in Economics and Living Conditions
Dating all the way back to the 14th century, Laos is a history rich country wedged in between Vietnam and Thailand. From 1975 until the early 1990s, the Communist Pathet Lao had control of the government. However, since returning to a democracy they have geared their focus towards a return of private enterprise, and liberalizing their foreign investment laws.
With only one-third of their population living in urban cities, Laos has much room for expansion. This nation offers a once in a lifetime experience where students can study anything from international economics for business students to the Lao language, anthropology, or Asian religion.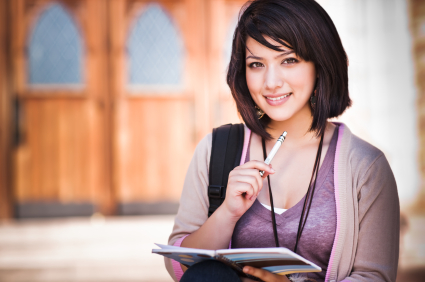 Government Scholarships
The first place to look for any scholarship is the Federal Government. There are plenty of grants which allow students to study abroad in places that normally get overlooked. The Benjamin A. Gilman International Scholarship awards undergraduates the chance to visit these destinations.
This scholarship is primarily given to those with a high financial need or come from diverse backgrounds. The average scholarship given to students is $4000 with the maximum amount being $5000. For students wanting to visit Laos and who are receiving Pell Grants, this scholarship is the perfect opportunity for them to do so.
The David L. Boren Scholarship provides up to $20,000 to undergraduates who want to study in countries that are not as well represented in the global study abroad community. This scholarship is meant for those traveling to such locations as Laos in order to try and grow ties between countries.
This scholarship is meant to give an opportunity to those who are interested in National Security to build relationships with other countries. Applicants must specify how their studies will aid U.S. national security. Students aren't limited to the U.S. and its borders, but are encouraged to work on projects and studies in which they learn about how to maintain sustainable environments, disease and hunger, and economic competitiveness.
The ultimate mission for these students is for them to learn what it would take to aid countries and areas throughout the world enduring hardships, and work to help correct them.
Private Funds
There are other, private scholarships which provide funding strictly to those studying in Asia.
The Freeman Awards for Study in Asia are given to U.S. residence that have a financial need and want to study abroad in Asia. Applicants must have a GPA of at least 2.8 or higher, have little to no experience in their country of interest and must be accepted to participate in a study abroad program at their university.
The goal of this program is to increase the number of Americans who have first-hand experience in Asia, and expand understanding of Asia's people and cultures. There are different amounts awarded for different sessions. For a summer semester, $3000 is granted; $5000 for a fall/spring semester; $7000 for a full academic year. The deadlines vary depending on when the semester you want to travel. You should be sure to visit their website for full details.
The Asian Cultural Council is a non-profit organization dedicated to providing funds for Asians and Americans to pursue artistic or research-related projects in America or an Asian country, including Laos. As this is a rather large organization, they provide funding for a variety of different programs.
The Asian Art and Religion Fellowships fund the travel and research of notable American scholars whose research is related to Asian religion and its application to art, or vice versa.
The Humanities Fellowship Program awards generous funds to those student/scholars who wish to go to Laos for any of the humanities disciplines.
The Mekong Region Fellowship Program is designed to fund the research or creative projects of Laotian students. Applicants may be interested in traveling to the U.S. for their project or working in Laos.
The Henry Luce Foundation was created by Henry Luce to honor his parents who were missionaries in China. This foundation seeks to bring important ideas to the center of American life, strengthen international understanding, and foster innovation and leadership in academic, policy, religious and art communities.
The Luce Scholars Program is designed to help students gain a better understanding of Asia. It is offered to those who have limited exposure to Asia who demonstrate great success in the classroom, leadership ability, and who show interest in entering a career where such Asian exposure would benefit them.
The program begins every June with orientation, and for the following 2 months the Luce Scholars are immersed in an intensive study of the language that is spoken in the country they will be traveling to.
Even though this program is intended to grow Asian understanding and relations, those with majors in arts, journalism, law, medicine, science, public health, environmental studies, and international relations are encouraged to apply. Luce Scholars must have at least have a four-year undergraduate degree to apply.
The Blakemore Foundation was created in 1990 by Thomas and Frances Blakemore to develop a greater fluency of Asian languages and to better understand Asian fine arts, here in the U.S.
The Blakemore Freeman Fellowships are awarded for one academic year to a student studying an East or Southeast Asian language at an advanced level. To be eligible, an applicant must be pursuing a career that will involve the continuous use of an Asian Language, must have a college undergraduate degree, be at an advanced level in their comprehension of an Asian language, and must be able to devote themselves to a full-time intensive language study. Fellowships fund tuition costs, travel and a monthly allowance.
Whether you know an Asian language or want to start learning, there are scholarships to help with whatever you are interested in.
Country-Specific Study Abroad Scholarships