Scholarships for Japan
Experience an Amazing Culture
Japan continues to intrigue and mystify the Western world thanks to its contrasts in culture, religion, language, and landscape. It rivals the United States as a world power and continues to dominate in technological savvy, educational aptitude and unique cultural sensibilities. Students engaged in studies in Japan can focus on studies in language and culture, business and industry, technology, religion or the arts.
If you are exploring your scholarship options for studying in Japan, you're in luck: There are literally dozens, maybe even hundreds. Scholarships are available through government, collegiate and private resources.
Government Scholarships
The Benjamin A. Gilman International Scholarship Program offers vast opportunities for undergraduate and underprivileged students who would like to study in Japan or another overseas location. In fact, there has never been a scholarship program quite like this. Sponsored by the Bureau of Educational and Cultural Affairs of the U.S. Department of State, it provides awards for U.S. undergraduate students who are receiving federal Pell Grant funding at a two-year or four-year college or university to participate in study abroad programs. More than 2,300 scholarships of up to $5,000 are awarded. Recipients of the Benjamin A. Gilman International Scholarship to study abroad are eligible to receive an additional $3,000 Critical Need Language Supplement for a total possible award of up to $8,000. (Japanese is currently listed as a critical need language.) Applicants must be applying for or have earned acceptance into a study abroad program eligible for credit by the student's accredited institution of higher education in the U.S. and commit to four weeks in one country.
David L. Boren Scholarships from the National Security Education Program are also extremely visible and competitive. Applicants must be undergraduate students who are studying an advanced language (Japanese included) and culture studies or a discipline such as business, law, the sciences or agriculture.
Applicants should identify how their study abroad program, as well as their future academic and career goals, will contribute to U.S. national security — broadly defined as the challenges of global society, including sustainable development, environmental degradation, global disease and hunger, population growth and migration, and economic competitiveness. Scholarships are awarded for up to a year of study abroad. Recipients must be willing to pay back their scholarships with a term of service with the federal government. Awards are up to $20,000.
For graduate students, Boren Fellowships provide up to $30,000 to U.S. students to study abroad for 12 weeks to 24 months.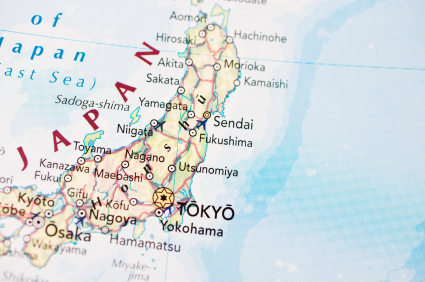 Private Funding
The Association of Teachers of Japanese Bridging Project offers up to 30 Bridging Scholarships each semester. It is one of the most competitive scholarships among undergraduate students with their sights set on an immersion in Japan. Don't let the name mislead you: There is no requirement to be a teaching student or a Japanese language student. All majors are encouraged to apply. An official transcript, short essay and a faculty recommendation are required. Awards are $2,500 for one semester and $4,000 for one academic year. Summer semesters aren't applicable.
Scholarships for high school graduates, undergraduates and graduate students are available from Consulate General in Japan of New York. Applicants must have sufficient Japanese language ability to receive education at Japanese universities, or are required to learn the language. The scholarships awards about a monthly allowance, round-trip airfare, exemption of entrance examination, tuition and other school fees, housing in a foreign student house or university residence hall and some medical expenses.
Japanese Studies Scholarships are for current undergraduates enrolled in Japanese language or Japanese culture as either a major or as a minor. Applicants must be enrolled in a university outside Japan at the time that they travel to Japan, and must also return to a university in their home country after their departure from Japan. The scholarship awards about $1,500 per month allowance (subject to budgetary conditions) for a year of study.
Research Student Scholarships offer college graduates and graduate students the ability to study in Japan for one and a half or two years. Applicants must be university or college graduates and have completed at least 16 years of formal education. Applicants must be willing to learn Japanese and receive instruction in Japanese. For those studying in certain fields, Japanese language ability may be required. The allowance is about $1,864 (subject to budgetary conditions).
Specialized Training College Scholarships offer high school graduates the opportunity to receive professional training in Japan in a variety of vocations. The monthly allowance is about $1,500 (subject to budgetary conditions).
Undergraduate Student Scholarships are for high school graduates who wish to study at a Japanese university. The awards are tenable for five years including the one-year Japanese language program at a Japanese language school prior to attending a Japanese university as an undergraduate student. The monthly allowance is about $1,500 (subject to budgetary conditions).
The Blakemore Foundation offers Blakemore Asian Language Fellowships for advanced language training and fine art studies for students planning to pursue careers related to Asia. The foundation offers language-study grants for Japanese at the Inter-University Center for Japanese Language Studies in Yokohama. Applicants must near an advanced level in the language (a ninimum requirement is 3 years of study at a college level). Applicants must also be pursuing an academic, professional or business career that involves the regular use of a modern East or Southeast Asian language. Blakemore Refresher Grants provide mid-career professionals an opportunity to refresh their language skills by attending a full-time language program for a summer or semester.
The Kyoto Consortium for Japanese Studies (KCJS) is an elite consortium of 14 U.S. colleges and universities. Students at institutions outside of the consortium are welcome and encouraged to apply. The KCJS program provides academically talented students with a once-in-a-lifetime opportunity to engage in a rigorous, two-semester academic program for undergraduates doing advanced work in Japanese language and cultural studies in the city of Kyoto. KCJS Scholarships are available specifically for students who demonstrate financial need. These awards vary between $500 to $5.000. Students can also apply for Bridging Scholarships (above) and Bridgemore Scholarships (above) and other outside sources.
About $1,500 per award is given to hundreds of students around the globe annually thanks to the generosity of the Mitsubishi Trust Yamamuro Memorial Scholarship Foundation. Because a notable Japanese bank funds this award, the intent is to help provide assistance to those students whose career goals are in the field of international finance, banking or business.
The Freeman Awards for Study in Asia is one of the most competitive. Applicants must be undergraduates and interested in studying in a specified East or Southeast Asian country, including Japan. The Freeman-ASIA awards are provided to offer American undergraduates with a financial need the opportunity to gain first-hand experience and exposure to Asia's people and culture. Recipients can study for the summer, a semester or full academic year. This is not an intensive language program. In fact, applicants must have little or no previous experience in Japan, or the country of their destination. The award ranges from $3,000 to $7,000.
The Henry Luce Foundation funds a number of philanthropic programs that bolster projects throughout Asia through the Luce Initiative on Asian Studies and the Environment (LIASE). LIASE is encouraging innovative approaches to Asian studies teaching and research at the undergraduate level, with a focus on the environment and sustainable development. While Asian studies have traditionally been based in the humanities, this initiative is seeking students in other fields, including the physical and biological sciences, mathematics, and economics, to create innovative projects surrounding Asia's environmental challenges, green technologies and other issues. Japan is a targeted region in this program. The competition is open through invited liberal arts colleges and some related associations in the United States. This is not designed for students in intensive Asian Studies or language programs.
The Asian Cultural Council is instrumental in supporting artists of all kinds in fellowship positions throughout Asia. Individual grants provide generous funding both ways: for Japanese artists who want to work for period of time in the U.S. and American artists pursuing a stint in Japan. Funding varies. The ACC will help cover living costs and international travel for students participating in graduate degree programs relating to the visual and performing arts. The new Arts in Action • Japan Program's central impetus is assisting in rebuilding efforts throughout the Tohoku region following the natural disasters of March 2011 and their aftermaths. The goal is to share the power the arts can play in emotional healing and physical rebuilding.
Country-Specific Study Abroad Scholarships