Scholarship Programs for Italy
Get College Credits in Italy
The images that studying abroad in Italy conjures up – a lazy day reclining on a piazza in Rome, strolling through a Tuscan vineyard, eating the best pizza on the planet that is nowhere near the standard soggy college food – makes it seem almost too easy. But do not doubt the academic wealth and the intensive research that are also part of a well-rounded month, semester, or year in this boot-shaped Mediterranean country.
The country is renowned for its art and architecture, language, wine and cuisine, not to mention romanticism. It is no wonder that study abroad programs in Italy – for both undergraduates and graduates – are so popular. From the mountains to stunning coastline and the island of Sicily, there is plenty of landscape to explore outside the classroom.
But while there will inevitably be a boatload of students tripping off to Italy to get the art education of a lifetime, plenty of others go for language and culture, international business, European studies and a range of other disciplines. No matter what your intended study,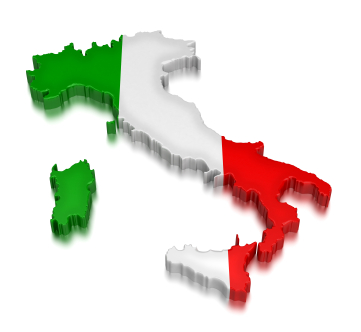 you will most likely find solid courses at one of the many Italian universities, and plenty of hands on experience in the cities or countryside to supplement it. A familiarity with Italian is recommended, but English is also spoken frequently.
If you are beginning your search for funding for your Italian adventure, the following list of scholarships is not exhaustive, but will give you a good idea of just some of the types of plentiful funding actually available for study abroad in Italy. Because educational programs in Italy are abundant and since a large majority of big colleges have a program plus attached funding, you should not neglect to explore those options as well.
Scholarship Programs Offer a Range of Study Options
Archaeological Institute of America
Italy, as the very cradle of the Holy Roman Empire, is naturally ripe with art treasures and it is also a booming hotspot site for archaeological studies. The Archaeological Institute of America supports the work of doctoral and post-doctoral archaeology students with the following very substantial fellowships:
Olivia James Traveling Fellowships assist those archaeology scholars whose fieldwork and research must take them to Italy or Sicily. Fellowships are very generous - up to $22,000 for at least six months in Italy.
Helen M. Woodruff Fellowship awards $10,000 in monetary support for a doctoral student in archaeology to study at the American Academy in Rome. Applicants must prove a need to be on location in Italy and present an intriguing and highly defined research proposal.
Harriet and Leon Pomerance Fellowships expect an archaeology scholar, graduate level and above, whose specialty lies in the Bronze Age, particularly in the Mediterranean area. While this fellowship may consider applicants who do not need to study abroad, preference is certainly given to those that require travel to Italy or another Mediterranean area for fieldwork and applicable research. These awards are $4,000.
Study Abroad Italy
SAI is one of the premiere venues that you can go through to get to Italy, with sites in all the big cities like Milan, Florence, Rome, as well as options in some smaller ones as well. Their plethora of offerings includes everything from high school programs to summers to Master's degrees, and they aim to provide American students with once-in-a-lifetime immersion experiences that serve to bond the relationship between Italy and America via cross-cultural overlap.
Students enrolled in programs that last a summer or full semester, including housing through the organization, are eligible for a number of scholarships sponsored by SAI. Along with the application, SAI requires a personal essay, tax forms, and letters of recommendation to be eligible for a scholarship.
Accademia Italiana
This world-renowned Italian fashion and design college located in Florence and Rome has a resource that everyone, not just arts and clothing students, can use. Their website has a substantial database of resources for funding study abroad in Italy, and includes some general, some minority, and some miscellaneous listings for scholarships that may be used for academics in Italy.
As a bonus, if you are interested in working with fashion design at one of their campuses, they offer innovative and modern programs in costumery, textiles and graphic design, as well as in Italian language. Scholarship offerings for their own programs are also located on their easy-to-navigate site.
National Italian American Foundation
We call America the melting pot because we are including hundreds of thousands of Italian immigrants that brought with them their culture, language and fiery demeanor. Today, Italian Americans are still true to their heritage, scattered in all areas of the United States and even congregating in a Little Italy enclave tucked into nearly every major metropolitan area.
If you are an Italian American wishing to study abroad in your overseas homeland, you should look no further than the National Italian American Foundation scholarship program, which provides an academic year's worth of funding, up to $10,000, that may be used for approved study abroad programs. Eligible students must be able to prove Italian descent, a stellar academic record, and be pursuing Italian language or culture studies:
Gift of Discovery Scholarships specifically provide funding for a couple of intensive weeks in Italy for eligible Italian American students who are passionate about exploring their ancestral roots. Awards cover all expenses associated with the trip, and are a fantastic once-in-a-lifetime opportunity for Italian American students.
San Jose State University
San Jose State University in California provides its students planning on studying in Florence, Italy a chance to qualify for the Friends of Florence Scholarship Program. This award is funded by a "sister county" in Italy for the express purpose of assisting a student with funding for study abroad. Up to $3,000 is available to a deserving student.
University of Pittsburgh
Scholarships available through the Nationality Rooms at the University of Pittsburgh make it possible for many students to earn generous financial aid for study abroad. Students interested in studying in Italy may qualify for the Italian Room Committee Scholarship.
This award gives away $4,000 to a student with solid Italian language skills and academic scores. This a great opportunity for the linguist to practice and hone their skills in the immersion style.
The European University Institute in Florence
The European University Institute in Florence provides advanced study programs for an international population of students and scholars. Highly studious fellowships available to American doctoral and post-doctoral candidates include:
Max Weber Fellowships, named after the famous sociologist, are open to post-doctoral candidates whose interests are in teaching in the areas of economics, business and law. Fellowships cover one or two years of study and research.
Fernand Braudel Senior Fellowships are also designed for scholars entering the academic/teaching field and especially for those seeking international collaboration in their area of specialty.
Studio Art Centers International
Art students present a large population of those heading off to Italy. The US-accredited Studio Art Centers International Florence provides the perfect large-scale classroom for aspiring artists at the undergraduate or graduate level. Their array of scholarships includes a little something for everyone. Here is a sampling of the funding they provide for talented artists:
Elizabeth A. Sackler Museum Educational Trust SACI Scholarship, which offers a whopping $30,000 to an exceptional female applicant whose artistic portfolio is above board standards and who also demonstrates significant financial need for the funds.
SACI Consortium Scholarships go to students whose home institution is one of the SACI consortium schools. There are dozens of U.S. schools that are in a partnership with SACI. Students may be eligible for a fully funded semester in Florence if they are a qualified candidate.
Jules Maidoff Scholarships are exclusively given for artistic talent in combination with economic disadvantage. The awards are $2,500.
Undergraduate students may apply for the Anna K. Meredith Scholarships handed out to a varying number of students. These awards are up to $2,000.
The Ohio State University
This Columbus, Ohio college's Department of Italian Studies hosts half a dozen different scholarships available to students wishing to study abroad in Italy, as well as small listing of other general scholarships and miscellaneous cultural Italian scholarships. These departmental awards are small, but do remember that they are in conjunction with more significant general awards that are university-wide. Ohio State University has prizes specifically targeted towards those students interested in Italy and elementary education, and Italy and business, and has a number of these very pointed awards that can be piled onto other funding to create a good financial package.
Other Opportunities for Italian Travel
As you can see, there is no shortage of substantially-funded, well-renowned programs that will help get you to Italy with the help of scholarships, no matter your interest or academic level. Any student with a burning desire to study in Italy should be able to create a comprehensive plan of action through one of the above programs, or another at a public or private college of their choice. Accademia Italiana and Studio Art Centers International, in particular, are resources that will only open to further opportunities in terms of programs and funding, especially with Italy's penchant towards fine art and attracting talented art students.
Did you know that many study abroad programs who do not have ties to a particular country will sometimes allow the right student to create a study program of their own to their dream country? Don't be disappointed if your school doesn't have a specific Italian studies travel program – though it is one of the most popular study abroad countries, they may not include it in their roster of destinations. Get in touch with the office of financial aid and see if they will let you design a well-intentioned and clearly thought out plan for study abroad modeled after one from a school like Ohio State or the University of Pittsburgh, and you may even be the first in your school to study abroad in Italy.
Country-Specific Study Abroad Scholarships