Scholarships for India
Experience the Clash Between Ultra High-Tech and Old World
India presents a fascinating dichotomy between high-tech industries and conservative traditions, steeped in strict religious values. Within the educational fabric of India are international studies opportunities that draw student-tourists from the United States and other countries.
As the economic marketplace continues to evolve into a more global paradigm, India's presence in manufacturing and tech industries also rises. service-sector jobs are also widespread in India, providing employment opportunities at all levels.
Students who choose to study abroad interact and engage with peers at Indian universities, and they also absorb important cultural components – all with the arresting natural beauty of the Himalayas as a backdrop.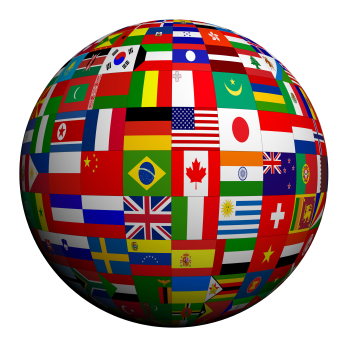 Government agencies, individual colleges, and international studies advocacy organizations offer widespread resources for students looking beyond U.S. borders for higher education.
Government Scholarships
Worthy international applicants are encouraged to get in on the race for Benjamin A. Gilman International Scholarships. Wouldn't you like a few thousand scholarship dollars to take the edge off your tuition and help out with some expenses in India? Over 700 annual Gilman Scholarships are reserved for academic high-achievers from disadvantaged backgrounds. Qualified applicants' higher education pursuits have been hampered financially, socially or by unique circumstances that slow the path to college. Minorities who qualify are given preference for winning awards, as well as students with disabilities and other challenges, Gilman Scholars typically come from tech-forward vantage points, so applicants who are pursuing programs in engineering, sciences, math and technology are also favored. The purpose of the initiative is to build a more diverse pool of global leaders, and to ensure continuing innovation for coming generations. Some awards are valued up to $5000 each
Study Abroad Organizations
The School for International Training (SIT) provides thought-provoking and challenging study abroad programs in India, which focus on Indian art, culture, and the architecture of Himalayan Buddhist monasteries. Besides general scholarships awarded through SIT, the Workum Fund provides special scholarships earmarked for students engaged in studies in one of the SIT India programs. The scholarship, named in memory of a dedicated anthropologist who specialized in Indian studies, works hard to solicit applicants with similar pursuits and characteristics. Students applying for the Workum Fund must be passionate about studying in India. Awards also take academic merit and financial need into account, and offer funds accordingly.
Rotary International is one of the world's most well-known humanitarian organizations, and educational funding is part of the big picture for the multi-national force. Thanks to the international scope of the programs, students undertaking educational projects in India benefit from the Rotarians generosity. Ambassadorial Scholarships are awarded to students who embody the spirit of the Rotary. Eligible applicants exhibit high academic standards, and engage in educational programs of study, in India, which tackle humanitarian topics and peace studies.
Campus-Specific Scholarships For India Studies
Pitt in India is the University of Pittsburgh's aptly named summer program for study in India. Students are treated to the sights and sounds of Hyderabad, one of India's most intriguing cities. Students seeking scholarship support are invited to compete for Vira Heinz Scholarships, which award $5,000 college tuition grants to qualified candidates.. These highly competitive awards are given only to the most accomplished scholars, and to students devoted to international pursuits. Candidates are nominated and chosen based on academic excellence, and other individual traits like aptitude and personal character.
Students at the State University of New York-Stony Brook have the opportunity to explore Bangalore, India, by participating in a popular study-abroad program. Scholarships specially designed for this program are made possible through the Center for India Studies. Awards are each valued up to $1,000, and are meted out based on criteria including academic standing and financial need.
The Ecology of the Mountains in India is Michigan State's focus, in one area of its India program. Sponsored by the College of Agriculture and Natural Resources, student participants are engaged in coursework related to Himalayan natural resources, geology and forestry. Further examinations are made into the relationship between old-world agricultural communities and modern-day eco-tourism. Scholarships that may help offset the cost for the program include:
Kellogg Foundation Scholarships are specially developed for students involved in a College of Agriculture and Natural Resources program. Because this is a summer program, students earn $500, which covers a third of the program fees.
Students who do not qualify for Pell Grants, but whose financial situation demands scholarship funding, may qualify for the Forest Akers Scholarships.
MSU Federal Credit Union offers a well-endowed program designed to provide affordable international experiences for a wider group of students. Up to $1,000 is available for each successful applicant enrolled in the summer program.
Rutgers University students pursuing coursework in India may do so at St. Stephen's, in Delhi. A campus program covers everything from Hindi language, to arts and literature, history and civilization – all inter-woven with generous opportunities for excursions and hands-on learning xperiences. Students who exhibit good academic standing, and display at least some level of financial need, are invited to compete for the Shanti Tangri Scholarship for studies in India.
Country-Specific Study Abroad Scholarships