Scholarships for Iceland
Pursue Studies in Icelandic Language or Renewable Energy
Iceland is a unique country which many students overlook when looking to study abroad. One reason is because most programs require students to already know the language before traveling. There are instructional language programs, however. Other programs offered include culture and environmental studies, as well as those in technology and industrial studies. Because there isn't a large crowd of students flocking to this region, there are some wonderful scholarships available to encourage more participation.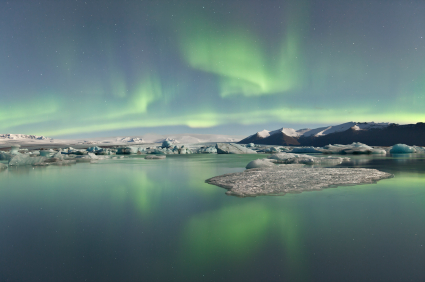 Study Abroad Organizations
The School for International Training is one of the leading sponsors of international study. They offer different study programs for many majors. One of their newest programs is the study in Renewable Energy, Technology, and Resource Economics in Iceland. Iceland is a global leader when it comes to this issue. Iceland shows their dedication to renewable energy by investing generously into hydroelectric and geothermal resources.
The study program covers every aspect of renewable energy from its utilization to its social and environmental impacts. Students learn about all what it takes to generate an efficient, self-sustaining environment. They also offer scholarships to help ease the financial burden of traveling abroad.
SIT Fund- this is their flagship scholarship. It provides funding to students who demonstrate high financial need.
Compton Fund- students participating in environmental, peace studies or sustainable development programs are eligible for this award.
HBCU Scholarships- this scholarship goes to students who are enrolled in Historically Black Colleges or Universities.
Private Organizations
The American-Scandinavian Foundation is the major link between America and Scandinavian countries. Its goal is to promote educational, cultural and professional exchange and strengthen international understanding by awarding grants and fellowships to allow participants first-hand experience in foreign countries. This organization generously provides around $800,000 each year to students who are engaged in study abroad programs in a Scandinavian country.
Their awards for Study in Scandinavia program awards fellowships up to $23,000 and grants up to $5,000 to individuals conducting research or study in one of these countries for up to one year. It is encouraged that those applying already have an understanding of the language, however, it is not required.
They also offer a Translation Prize. This goes to an individual who can best translate poetry, fiction, drama or literary prose written in Scandinavian. There are two types of this award. The Nadia Christensen Prize is a $2,000 award which includes getting your translation published in Scandinavian Review. The Leif and Inger Sjoberg Award is for $1,000 and publication in Scandinavian Review.
Government Programs
The Icelandic Ministry of Education, Science and Culture offers American students the opportunity to study the Icelandic language, literature and history at the University of Iceland, Reykjavik. It requires that the student has previously completed at least one or two years of language study at their university. They award a scholarship to those enrolled in this program which covers registration fees and gives a monthly stipend of ISK 114.000. This amount covers room and board for one student.
Scholarships for U.S. Students or Icelandic Students
The Leifur Eiriksson Foundation was founded by the Central Bank of Iceland, the Icelandic Government, and the University of Virginia to fund a graduate fellowship exchange program between the United States and Iceland. This organization conducts its business strictly for charitable, literary, educational, and scientific purposes. Their scholarly study program has greatly impacted the relationship between these two countries over the past 50 years. The scholarship program provides one student up to $25,000 towards project costs, including travel to and from the research site. Similarly, the Robert Kellogg Memorial Scholarship is awarded to one scholar or fellow at the University of Virginia for graduate research in Iceland- or one Icelander to conduct research at the University of Virginia. Those applying for the award should focus their studies on the sciences, the humanities, the arts, history, or architecture.
College and University Programs
The University of Minnesota has a Modern Icelandic Summer Course which includes three weeks in Minneapolis followed by three weeks in Iceland. Students engage in language studies which includes grammar, conversation, and reading of Icelandic texts. They will also be lectured on Icelandic society and culture, starting from the Middle Ages. Students will also get the chance to visit museums and other historical sites while in Iceland. They offer scholarships specifically to students studying abroad. Up to $2,000 for an academic year can be awarded.
Country-Specific Study Abroad Scholarships