Greenland Education Scholarships
Fund Your Research
Greenland is the biggest island on the planet, but the country's population is sparse. With about 58,000 inhabitants settled in small coastal villages, the country's entire population is comparable to the size of a large town in Anywhere, U.S.A. Maybe for this reason study programs are rare in Greenland. The fact that more than half the country lies within the Arctic zone may be a factor as well. But without a doubt, this remote country is still a hotbed for research, especially scholars vigorously trying to understand climate change, sea-level rise, and biocomplexities, or exploring hydrocarbon and mineral resources.
The University of Greenland is the only one of its kind in the country and the economic big picture remains a bit stunted due to size and environment. Fishing, fish exports and tourism are the most significant sources of income, even though its tourism industry is not as robust as other regions around the world. Located between Canada and Iceland, Greenland has a unique allure, with its nickname of the "top of the world."
Scholarship Programs are Slim-Pickings
The Benjamin A. Gilman International Scholarships are provided by the federal government and awarded to disadvantaged students who otherwise would not be able to afford to study abroad. More than 2,300 scholarships of up to $5,000 annually are given for study programs around the globe, including Greenland.
The Gilman Scholarship Program aims to support students who have been traditionally under-represented in study abroad, including but not limited to, students with high financial need, community college students, students in under-represented fields such as the sciences and engineering, students with diverse ethnic backgrounds, and students with disabilities.
Applicants for the program must be federal Pell Grant recipients, an official measure of financial need. Other criteria for acceptance includes being in good academic standing and a commitment to study in one country for at least four weeks.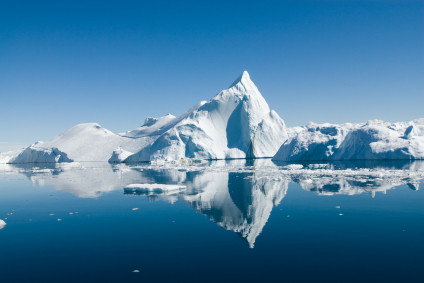 Go North, Through Alaska
Rarely do undergraduates have the same opportunity for research programs as do graduates, but University of Alaska-Anchorage students interested in Greenland may qualify for attractive paid summer research assistantships in the country. To be eligible, applicants must be pursuing a major in botany or biology with an emphasis on plants. Candidates must have a well-defined scope of research. Awards include living and travel expenses, as well as a stipend. UAA's Environment and Natural Resources Institute is working on more than $7 million in research projects funded through federal and state agencies.
Country-Specific Study Abroad Scholarships