Gambia Study Abroad Scholarships
Little Slice of Western Africa
Officially, this Western African nation is known as the Republic of The Gambia, or simply The Gambia. Its history is underscored by a long period of British and French colonial rule, which ended in 1965. The Gambia is small as far as African nations go, and is bordered by the North Atlantic Ocean and Senegal. Its largest land feature is The Gambia River, running through the middle of the country.
Study abroad programs in The Gambia are scarce. For the most part, the population that may find support are those seeking general study abroad funding, especially in graduate and post-graduate studies.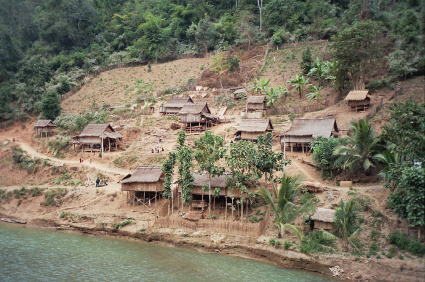 Government Scholarships
The West African Research Association (WARA) is based at Boston University's African Studies Center and its mission is to promote research and scholarly exchange between West African and U.S. scholars and institutions. To fulfill its mission, WARA funds research by select scholars:
WARA Pre-Doctoral Fellowship for graduate students in the pre-dissertation stage, who will be returning to their institution to complete course work and exams, before beginning their fieldwork. Each fellowship provides round-trip travel to a West African country for up to $2,500 and a stipend of up to $3,500 for two or three months of study abroad.
WARA Post-Doctoral Fellowship for Ph.D.s who want to launch a new research project or elaborate on a previous one. Each fellowship provides round-trip travel to a West African country for up to $2,500 and a stipend of up to $3,500 for two or three months of study abroad.
The Fulbright-Hays Doctoral Dissertation Research Abroad Awards are not the same as Fulbright Scholarships. The Fulbright-Hays Awards provide grants to colleges and universities to fund individual doctoral students who conduct research in other countries, in modern foreign languages and doctoral subject areas for six to 12 months, including The Gambia. Applicants must apply for a Fulbright-Hays directly through their college or university.
College Scholarships
Juniata College in Pennsylvania offers a study abroad program to Senegal and The Gambia designed to provide Juniata students with a once-in-a-lifetime, three-week immersion in an environment very unlike their own. Between courses in Gambian history and lectures on culture and politics, participants are engaged in excursions to ancient sites, beaches, and open-air markets. Participants interested in The Gambia program may be eligible for the following Juniata scholarships:
Dr. Chumpol Phornprapha Experiential Learning Travel Grant, $1,200, is a need-based award with preference given to students from populations under-represented in study abroad.
Philbrook W. Smith History Scholarship for history students with a demonstrated financial need.
Rinehart-Darkatsch Scholarship for International Study in Education goes to education students at the end of the sophomore year, with a preference given to elementary education majors.
Check with your department of study to see if other major-related scholarships are available in your field.
Country-Specific Study Abroad Scholarships