Scholarships for England
A Top Destination
Since England, and Great Britain, are such popular locations for American students to study, the following information is only a cross-section of the different types of scholarships you can find to help you fund your travels.
Study Abroad Organizations
American Institute for Foreign Study
The American Institute for Foreign Study (AIFS) offers three different programs of study in England, two at an academic institution called Richmond, The American International University in London and one for drama students at the Globe Theatre. AIFS provides scholarships for both its fall or spring semester and summer courses, including the following three: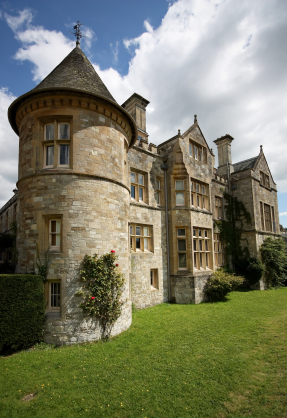 The AIFS International Scholarships, forty in number, are awarded to students who have a GPA of at least 3.0, show leadership ability, and participate in activities reflecting an interest in multicultural or international affairs. These scholarships are for $1,000 each.
The AIFS-NAFEO (National Association For Equal Opportunity in Higher Education) Scholarships go to excellent students who attend schools that belong to NAFEO (two groups referred to as Historically Black Colleges and Universities and Predominantly Black Institutions, respectively). The award is for half of the student's AIFS costs.
The AIFS-HACU (Hispanic Association of Colleges and Universities) Scholarships are very like the AIFS-NAFEO awards, but are distributed to comparable students at HACU's member schools.
Institute for Study Abroad, Butler University
The Institute for Study Abroad, Butler University (IFSA-Butler), another well-known study abroad organization, sends students to a wider selection of twenty-two universities both in and outside London. IFSA-Butler's page of scholarship information lists two scholarships reserved for students traveling to England:
The Marcus Ames-Lewis Memorial Scholarship is restricted to programs offered at Birkbeck, University of London, and it is worth $2,000 for one semester.
The University of Bristol award goes to students spending an academic year abroad, and it targets those paying in-state tuition at American state universities.
There are also other less specific scholarships, the IFSA-Butler general scholarships, handed out to students in any of the country programs in three amounts: $500 for summer, $1,500 for a full semester, and $2,500 for an academic year. If you are a member of the first generation in your family to attend college, then you can apply for the First Generation Scholars Program (maximum award is $2,500).
Scholarships From Colleges
University of Illinois at Urbana-Champaign
The University of Illinois at Urbana-Champaign's Office of International Programs and Studies (IPS) offers a number of scholarships for students going abroad to study. There is a common set of criteria for many of them, as follows:
You must choose a study abroad program approved by the university.
You must apply during the semester just before you plan to travel.
Your application for a scholarship will be judged on the essay you submit.
Preference goes to those with strong academic records, a history of participating in community activities, and financial need.
Many individual IPS scholarships also have their own guidelines for selecting recipients. For example, the Chad Lobdell Memorial Scholarship is especially for students going to England. The Butex Scholarship for North American Students is only for those who have secured a spot at a university affiliated with Butex. A third award, the Catherine A. and Bruce C. Bastian Scholarship, is intended for majors in International Studies and Global Studies.
New York University
New York University (NYU)'s study abroad program in England is called NYU London, and like many other schools NYU permits its students to use their existing financial aid to take courses in other countries. There is additional assistance available for NYU London students, based on both academic strength and financial need.
University Studies Abroad Consortium
The University Studies Abroad Consortium (USAC) consists of thirty-three American universities that have pooled their resources to offer study abroad programs in various countries, including England. USAC has posted a page of scholarship information, including scholarships from USAC itself and scholarships from the member universities whose students take USAC courses. Here are a few examples:
The Legacy Scholarships from USAC are given to the families of former USAC students who want to attend USAC Specialty programs (there is one in Brighton and one in London). They come in three amounts: $100 for the January session, $300 for summer, and $500 for an entire semester.
The Office of Global Engagement Study Abroad Scholarship is provided by USAC member Clemson University for its own students, and awards range from $500 to $1,000 each.
The International Education Fee Scholarship can be obtained through the University of Houston's Office of International Studies and Programs, in the same amounts as the Clemson scholarship.
Scholarships From Private Organizations
Winston Churchill Foundation of the United States
The Winston Churchill Foundation of the United States distributes scholarships for graduate students (those with bachelors degrees but without doctorates) who want to spend a year at the University of Cambridge. These awards have significant value (between $45,000 and $60,000) because they include travel, tuition, living expenses, and sometimes an additional research grant.
The subjects eligible for Churchill study awards are all sciences, including Advanced Chemical Engineering, Cognition and Brain Science, and Medical Genetics. The value to your career of winning a Churchill, therefore, will far exceed the monetary value of the gift.
Rhodes Trust
The Rhodes Trust underwrites the annual Rhodes Scholarships, which pay all costs associated with sending thirty-two American students to the University of Oxford. You must be nominated by your school for this award, and due to its prestige competition is fierce, but if you should succeed in becoming a Rhodes Scholar you may write your own ticket in later life.
Country-Specific Study Abroad Scholarships