Scholarships in El Salvador
Long History of Unrest
El Salvador is a small country in Central America with around 14% of the land being comprised of rainforests. Students majoring in biology and ecological-type degrees choose to study abroad here because of the mismanagement and continuous destruction humans are causing to these rainforests.
El Salvador is also a prime location for students studying social or political issues. From the late 1970s until the early 1990s, this country underwent a civil war.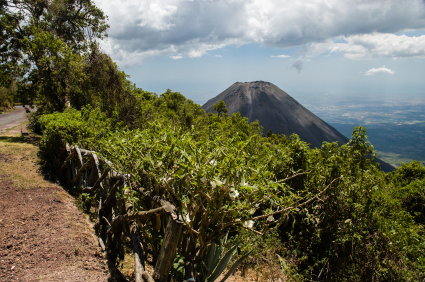 Government Scholarships
For those who wish to travel abroad yet don't have the funds to do so, the Benjamin A Gilman International Scholarship is for you. This program offers grants to undergraduate students so that they can study aboard. They target students with high financial need, attend community colleges, are from diverse ethnic backgrounds, or have disabilities. They also want students to focus on areas that most other programs don't go to such as El Salvador. Areas outside of Western Europe, Australia and New Zealand are mostly encouraged. Over 2,300 scholarships of up to $5,000 are awarded each year. These funds must be used for tuition, room and board, books, local transportation, insurance and international airfare.
Another great award provided by the government is the David L. Boren Scholarships. This program provides up to $20,000 for an undergraduate to study abroad for a full academic year, and up to $30,000 for a graduate student to study abroad. Like the Gilman Scholarships, this program wants to send students to areas which are under-represented in other study abroad programs. Students applying for this award should have a desire to learn a lesser taught language and also want to work with the government in some form of national security role upon graduation. In fact, in exchange for this scholarship there is a one-year service requirement to the government after graduation. Students will use the skills they learned to help face the challenges of a global society, including sustainable development, environmental degradation, global disease and hunger, and economic competitiveness.
Private Funding
For over 25 years, the Rainforest Alliance has been working to conserve biodiversity and ensure a sustainable planet by altering how farmers, individuals and companies manage and use land, influencing consumer behavior, and changing business practices. Their main areas of focus are on keeping forests standing, curbing climate change, protecting wildlife, alleviating poverty, and transforming business practices.
They offer the Kleinhans Fellowship in which participants research the ecological, social and business challenges for successful non-timber forest product enterprises. This program teaches locals about the benefits of reforestation of degraded forests by building on the knowledge of natives, and shows them how they can add value to their forest products through processing. There is an amount of up to $16,000 that can be awarded per year for two yea.
The Conference on Latin American History is a program for anybody interested in the study of Latin America and related areas. The James R. Scobie Award is given to a Ph.D. student who is interested in writing their dissertation on some aspect of Latin American history. This is a scholarship which allows short, exploratory research, so the student doesn't have to know exactly what they want to write their dissertation on. In fact, the purpose of this award is to allow the student to travel to their desired destination to test the feasibility of their dissertation topic.
College Scholarships
The University of Texas in Austin, Texas offers a variety of scholarships to its students to study abroad. They actually have scholarships dedicated solely to those engaged in Latin American Studies. The Teresa Lozano Long Institute of Latin American Studies (LAS) offers Joe R. and Teresa Lozano Long Travel Scholarships. This is an award, which goes to an LAS student, provides $2,500 or $5,000 to travel and study abroad to Latin American countries such as El Salvador.
Augsburg College in Minneapolis, MN. offers the "Social Change in Central America: Exploring Peace, Justice, and Community Engagement" program. Students travel to Guatemala, El Salvador, and Nicaragua and learn about the diversity of each culture, and learn how each was shaped by their individual histories and anti-oppression struggles. Most importantly, students will learn about the different approaches to economic, environmental, and social justice. They offer the Diversity Scholarship which is for students who have been largely under-represented in study abroad programs. This is an award for $1,000 toward any summer academic program.
As one of the most prestigious universities in America, Yale University is never short on funding for scholarships. For students interested in studying in Latin America (including El Salvador) the offer the Latin American and Iberian Travel Grants. These awards range from $500-$750 and open to junior and senior level undergraduate and graduate students who want to conduct research in Latin America. The only requirement is that the student must not be intending to solely learn a foreign language; the student must be involved in some sort of research.
Country-Specific Study Abroad Scholarships