Scholarship Options for the Dominican Republic
Try the Island Lifestyle
The Dominican Republic shares Hispaniola Island with Haiti. Both nations have rough histories plagued with slavery, political and economical instability, and violence. This unfortunately is how most of the international community still views this island. The Dominican Republic, however, has a great Caribbean culture which and is very welcoming to tourists. In fact, people go just to visit its beautiful coastline all the way up to its grand mountains
Scholarship Programs
The Benjamin A. Gilman International Student Scholarship Program offers scholarships to undergraduate students who want to study abroad but lack the financial means to do so. This program encourages students to choose study abroad destinations that generally are overlooked by many; namely, countries outside of Western Europe, Australia and New Zealand. Each year, around 2,300 of these scholarships are given out with an average amount of $4000, and the maximum amount being $5000. Those who receive this award are then eligible to receive another $3000 Critical Need Language supplement for a grand total of $8000.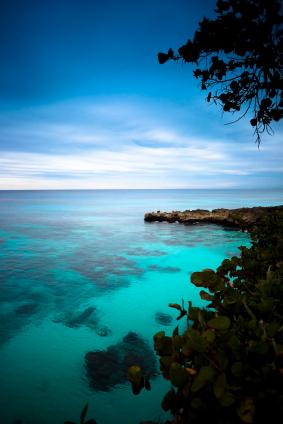 The David L. Boren Scholarships offer up to $20,000 to an undergraduate student to study in destinations that get overlooked in most study abroad programs. They especially encourage studying in areas that are critical to U.S. interests such as Africa, Asia, Latin America, and the Middle East. Funded by the National Security Education Program (NSEP) the Boren Scholarship focuses on geographic areas, languages, and fields of study that are vital to U.S. national security. They are not speaking only of protecting Americans, but to face the challenges of a global society, such as global disease and hunger and economic competitiveness.
The Dominican Republic is renowned for its tropical rain-forests and for this reason attracts those students whose research and majors are in botany, ecology and sustainable development. The Garden Club of America is not only active locally, but also provides very generous scholarships and fellowships. The Arundel Scholarship is a 5 year incentive grant for $5,000 a year to doctoral students who are conducting independent studies in the tropics. That's a grant of $50,000!! The purpose of this grant is to give a greater number of botanists field experience to help preserve tropical rain-forests.
International Studies Abroad (ISA) is a premier study abroad organization. The organization administers the Carlos Castañeda Memorial Scholarship. This scholarship is given to students who are participating in an ISA program. It is a financial need and merit based scholarship intended to give students who can't afford to study abroad the opportunity to do so. The goal of this scholarship is to enhance cultural awareness and provide students with the language skills to help them succeed in their careers. Those accepted receive $2000 for 1 semester or $2,500 for 1 academic year of study.
The Conference on Latin American History (CLAH) administers fellowships and scholarships that build the scholastic and professional bunker of specialists in Latin American studies, which is often inclusive of the Dominican Republic. CLAH's James R. Scobie Memorial Award for Preliminary Ph.D. Research is intended to give a student the opportunity to travel to Latin America for exploratory research to measure the practicality of their desired Ph.D. dissertation topic. They have anywhere from 4 to 12 weeks to conduct research. The recipient of this award must use the funds for travel expenses only, and must start their studies the summer following the award.
The Organization of American States oversees a consortium of member countries, including the Dominican Republic. The organization is focused on collaborative exchange and U.S. students enrolled in participating colleges and universities may be eligible for fellowships. Applications are accepted from undergraduate and graduate students. Consideration of applicant's economic status figures in award amounts.
Do you love being on open water? If you are a marine biology, oceanography or related major, you could find yourself studying first-hand the diverse ecology of the Caribbean on board a ship for the Sea Semester. This unique curriculum is the brainchild of Sea Education Association (SEA) in Woods Hole, Massachusetts. Participants study a number of ocean regions, including the Caribbean and the Dominican Republic. SEA is not for everyone and the program is costly. In order to allow highly talented students who can't afford this program, SEA provides scholarships to quite a number of their applicants based on a combination of academic record and financial need. For instance, their Presidential Scholarship offers $7,500 to a student who has exemplified academic excellence, community service, and leadership ability.
Country-Specific Study Abroad Scholarships