Botswana Study Abroad Scholarships
Diamond in the Rough
Botswana is closely associated with the diamond industry and an ongoing struggle to fight AIDS. Located in the southern region of Africa, the country is bounded by Zimbabwe, Namibia, South Africa and Zambia. The history of diamond trade in this part of Africa has been roiled with controversy, and all indications are that improper practices continue to exploit natives.
In addition to academic studies centered on the country's socio-political fabric, students frequent Botswana study abroad programs to further environmental and ecological studies, as well as to master regional languages and experience cultural immersion.
Scholarships for study abroad, in Botswana, originate from government agencies and other organizations committed to international education and social causes.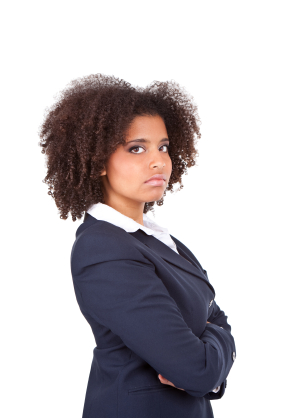 Government Scholarships
Financially underprivileged undergraduates qualify for Benjamin A. Gilman International Scholarships. Recipients are also Pell Grant recipients, which qualifies them as need based candidates for study abroad funding. The program was instituted with the International Access to Opportunity Act of 2000, and is administered by a branch of the U.S. Department of State. Gilman Scholars are diverse in composition, and challenge the borders of conventional study abroad participants. Gilman Scholars to Botswana earn up to $7,000 for their programs abroad.
Additional international study opportunities are made possible by the federally-backed initiative known as David L. Boren Scholarships. Boren serves undergraduates, but there is a similar version offered for graduate students as well. The primary intent of Boren funding is to increase the scope of international exposure among the higher education student body. American students who graduate with diverse knowledge of language and culture are better prepared for employment in the global marketplace. Another objective of international financial assistance for education is to recruit high-level students to fill United States security roles abroad. In fact, applicants with career aspirations in federal security receive preference for winning these scholarships. Awards worth $25,000 each come bundled with service agreements.
Students of health professions and medical majors whose primary focus of study is clinical research, of an international scale, qualify for Fogarty International Center/Ellison Clinical Research Training Fellowships - funded, in part, by the National Institutes of Health. Eligible applicants may choose to work among medical professionals in an NIH lab in Botswana.
Fulbright Scholarships for graduate students and doctoral candidates are fully funded for Botswana. Each year a number of applicants are granted once-in-a-lifetime experiences, studying this African country. Candidates have a well-developed blueprint for research, or clearly defined program of study, and the Fulbright program instructs applicants to align themselves with a Botswana university. Also, preference for landing funding is given to those with Setswana language skills.
Study Abroad Organizations
The School for International Training (SIT) offers a program in Botswana on "Ecology and Conservation." Participants experience first-hand, a few of the nation's most important ecosystems, especially the Kalahari Desert. SIT provides several other international study programs including these scholarships:
SIT Fund scholarships represent the organization's most disbursed scholarships. Applicants are chosen based on financial need, as well as average academic scores.
Diversity Fund awards are doled out to participants who might traditionally have been overlooked in study abroad programs.
Compton Fund Scholarships may be used for the Botswana program because it's an environmentally focused curriculum – one of the requirements for the Compton.
HBCU Scholarships are given to participants whose home institution is one of the Historically Black Colleges.
Sally Bragg Baker Scholarships are carefully dispensed to select female participants who embody a spirit of cultural exchange and humanitarian compassion.
Students of language and culture in Botswana are eligible to participate in a program offered by the Council on International Educational Exchange (CIEE) – one of the leading study abroad organizations. This particular initiative provides funding for a full academic year. Participants study Setswana language while enrolled in an English-speaking university. Scholarships offered through CIEE include:
Robert Bailey Scholarships are given to students who can identify themselves as belonging to an underrepresented population, in study abroad programs. Selection is made on the basis of academic merit, as well as financial need.
CIEE International Study Programs Scholarships require participants to attend CIEE member colleges. Qualified candidates must also demonstrate average academic scores, and extraordinary financial need. Up to $1,000 is awarded to each winner annually.
Country-Specific Study Abroad Scholarships