African-American College Scholarship Opportunities
Money from Large and Small Donors
African-American students have had to overcome many barriers, both social and economic, in their quest for a college education. The past few decades have seen a marked improvement in the educational opportunities for students of color, with more and more African-Americans graduating high school and pursuing their post-secondary education. However, there are still obstacles which must be met, and overcome. One of the perennial challenges facing all students, but particularly minority students, is the rising costs of college tuition. For many African-American students, this barrier may seem the most difficult to overcome. But there are scholarship programs devoted to helping African-American students achieve their higher education goals.
Minority specific scholarships are designed to make a college education more accessible to exceptional students from otherwise underrepresented communities. A large proportion of these minority scholarships are designed to benefit students, and particularly African-Americans, who are pursuing their studies in the highly competitive STEM ( Science, Technology, Engineering and Mathematics ) fields. Further scholarship opportunities can be found for African-American students studying business, education and medicine. All of these fields have traditionally been dominated by white males, and it has become both a social and economic imperative to encourage African-Americans, and other minorities, to pursue careers in these much needed fields.
Many organizations, both private and public, have been created to help address the ethnic related social and economic barriers faced by college-bound minority students. These institutions, and the programs they sponsor, are helping to make a college education more accessible to African-American students from low-income or underprivileged backgrounds.
The United Negro College Fund
The United Negro College Fund has been at the forefront of making college a reality for African-American students since 1944. During their nearly seventy years of operation, they have helped hundreds of thousands of African-American students achieve their dream of a college education. The UNCF motto, "A Mind is a Terrible Thing to Waste", has become familiar to generations of Americans, and remains the mission statement of this long standing philanthropic organization.
Over the UNCF's long life, it has helped to finance the education of nearly half a million African-American students who would not otherwise have had the opportunity to go to college. The majority of their annual donations goes directly to fund the efforts of 38 Historically Black Colleges and Universities. UNCF donations come from a variety of sources, both public and private. Some of their higher profile donors include:
Bank of America, made an impressive donation in 2006 of one million dollars to the UNCF, and continues to support the organization with regular donations
The Bill and Melinda Gates Foundation funds the Gates Millennium Scholar Fund which is administered in cooperation with the UNCF
Lowe's Charitable and Educational Foundation donated one million dollars in 2012 to the Virginia chapter of the United Negro College Fund
African-American students in search of scholarships, fellowships and intern programs dedicated to helping them achieve their dreams of a college education, will find a comprehensive list of programs at the United Negro College Fund website.
Historically Black Colleges and Universities
There are 105 Historically Black Colleges and Universities (HBCU) in the United States today. They are a mixture of public and private schools, and consist of both 2-year and 4-year institutions. The UNCF directly sponsors 38 of these colleges and universities, including Spelman, Stillman and Morehouse. Thanks to the determination of the UNCF, and the generosity of their donors, tuition costs at these institutions remain considerably lower than the national average for private colleges and universities.
Business and Corporate Organizations and Sponsors
Corporations, businesses and professional organizations provide valuable resources for African-American students who are looking for scholarship funds to help meet their tuition costs. Many professional fields are still largely dominated by white males, and the business community has made it a priority to diversify their workforce. With minorities still chronically underrepresented in a large number of professions, corporations and business associations regularly sponsor a variety of scholarship opportunities designed to help encourage and develop the vast pool of talent in the African-American community.
Large corporate entities, such as Eli Lilly, Delta Airlines and Microsoft help to fund engineering related scholarships through the National Society of Black Engineers. The NSBE administers a number of scholarship and fellowship programs designed to encourage African-American students to pursue careers in a variety of engineering fields. These programs draw stiff competition, and have a number of prerequisites attached, including:
Applicants must have a minimum GPA to be considered for any scholarship awards
Applicants must demonstrate the requisite level of financial need
In some cases, award recipients must agree to accept a working position with the sponsoring corporation for a predetermined period of time following graduation.
The Development Fund for Black Students in Science and Technology provides annual scholarship opportunities for African-American undergraduates pursuing degrees in science and technology at one of the accredited Historically Black Colleges and Universities. The Development Fund offers annual scholarships of up to $2000, renewable for up to 4 years. The DFSST was founded by a group of technical professionals who volunteer their time and resources to help enrich the educational experiences of young African-American students. To date the organization has provided over $365,000 in scholarships for more than 132 eligible students.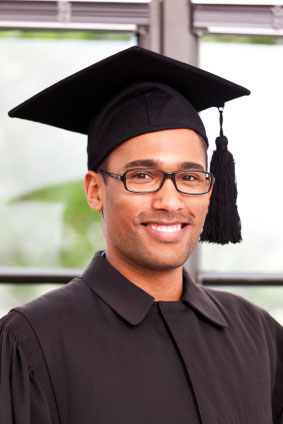 African-American students searching for scholarship opportunities should also look close to home. Many minority scholarships are designed to specifically give financial aid to college-bound students from a particular area. For example, The Coleman A Young Foundation sponsors the CAYF Scholars Program which awards scholarships To African-American students in the state of Michigan. Qualified applicants are eligible for up to $5000 a year in scholarship money, and awards are renewable for up to 4 years. Minority students looking for scholarship opportunities should start by checking local and regional organizations and associations, both municipal and private, that may have programs in place to help deserving students find the much needed funds for college.
African American Women
African-American women are in a unique position when it comes to scholarship opportunities. As members of two distinct minority groups, they are eligible for a number of different financial aid programs. Women, and particularly those of color, remain vastly underrepresented in many professional fields, including those related to the STEM disciplines. Consequently, women of all backgrounds are finding greater scholarship and grant opportunities than ever before.
The National Association of Negro Business and Professional Women's Clubs maintains three scholarships dedicated to the advancement of African-American women in the professional world. The Ethel Lee Hoover Ellis Scholarship, the Dr. Blanca Moore-Velez Woman of Substance Scholarship and the Dr. Julianne Malveaux Scholarship. All three scholarship programs are open to undergraduate African-American women with a minimum 3.0 GPA who are pursuing a degree at an accredited university or college. Applicants must meet further requirements, and must submit topic specific essays to be considered for any of the awards.
The National Association of Black Journalists sponsors journalism scholarships for both male and female African-American students. Scholarship awards range up to $25,000, and are open to all African-American degree seeking students who can demonstrate the requisite financial need, as well as meet the necessary GPA requirements.
The National Association of Black Accountants sponsors a number of scholarship programs dedicated to African-American women pursuing a degree and career in accounting. NABA Scholarship Programs include the NABA 20 Pearls Scholarship, the NABA National Scholarshipand the NABA Members Scholarship. Scholarship awards range from $1000 to $3000 and are reserved for ethnic minority students enrolled in an accounting program at an accredited four year university.
African-American women looking to pursue their college education with the aid of scholarships should also consult College Sholarships.org's section on College Scholarships for Women to find more information on programs designed to benefit women from all backgrounds.
Minority Categories
Browse Scholarships
Resources
More Educational Resources