Scholarships and Grants from Arkansas
Arkansas Single Parent Scholarship Fund
Arkansas higher education includes an established presence of highly respected colleges and universities. Arkansas State University, Henderson State University, University of Arkansas and Arkansas Tech are only a few of the noted educators operating within the state. To support the educational pursuits of motivated state students, the Arkansas Department of Higher Education is responsible for a stable of financial assistance that increases access to higher education for state high school graduates.
Some of the aid programs maintained by Arkansas are for general consumption, but others require unique eligibility characteristics. Your high school guidance counselor or Arkansas college-campus financial aid administrators maintain up-to-date information about eligibility standards.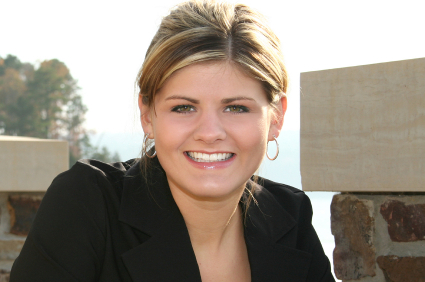 These examples illustrate Arkansas' commitment to higher education:
Academic Challenge Scholarships
Partially funded by the Arkansas State Lottery, Challenge Scholarships are available for most state students - regardless of academic status. Recent high school graduates, students already enrolled at state institutions of higher education, and returning student who are getting back into education, following absences, are each eligible to apply for the funding. Successful participants complete at least 27 academic credits during their first year in the program, and a minimum of 30 credit hours during subsequent years of participation. Cumulative GPA performance of at least 2.75 is required, along with general eligibility standards like:
State residency
Pursuing first degree
FAFSA filed
No student loan defaults
Drug free
Registered with Selective Service
Application deadline is June 1st, for Fall semester aid disbursal.
Ellen Carpenter HBCU Scholarship
Minorities benefit exclusively from some Arkansas financial aid initiatives. The Ellen Carpenter HBCU Scholarship targets minority students attending Historically Black Colleges and Universities. Scholarship values fall between $1000 and $5000, depending on available funding. Awards are applied to tuition expenses at these approved, participating Arkansas colleges: Arkansas Baptist, Philander Smith College, and University of Arkansas- Pine Bluff.
Governor's Scholars Program
Governor's Scholars are graduating high school seniors, who qualify for up to $4000 each – per year, by demonstrating outstanding performance and potential in these areas:
Academics
Test Scores
Leadership Activities
Governor's Distinguished Scholarships are worth as much as $10,ooo each, to the cream of the academic crop. High-achievers, who maintain 3.5 GPA are eligible to apply, provided ACT standards of 32, or SAT scores of at least 1410 are attained.
Public Service Scholarships
Two distinct Arkansas programs provide education allowances for dependents of public servants making great sacrifices in the line of duty.
Law Enforcement Officers' Dependents Scholarship Program
Tuition is waived, and other colleges expenses are paid, for spouses and children of law enforcement staff who are disabled or killed while performing official duties. The Law Enforcement Officers' Dependents Scholarship Program also applies to certain family members of Highway and Transportation Department employees meeting similar, tragic fates.
Military Dependents Scholarship Program
Dependents of military personnel who are killed or disabled, in the line of duty, are eligible for Arkansas financial aid that acknowledges the ultimate sacrifice. Public colleges, universities and technical schools qualify for student assistance from this state initiative.
Special Arkansas State Grants
Higher Education Opportunities Grant
Need-based aid helps students aspire beyond their financial limitations. In Arkansas, Higher Education Opportunities Grants (GO! Opportunities Grants) benefit low-income applicants, regardless of academic performance. Need levels are determined by FAFSA results, so the standardized federal financial aid application is required for GO! Grants. Additional eligibility requirements include:
Arkansas resident for a minimum of 12 months prior to applying
Accepted for attendance at an approved school
Meet standards for full or part-time student status
Grants are valued at $1000 each for full-time students, who must each complete 12 credits during their first semester of participation , and at least 15 credits during subsequent semesters. Part-time students garner grants worth $500 each, and qualify by maintaining consistent enrollment of at least 6 academic credits.
Arkansas Health Education Grant
The Arkansas Health Education Grant Program (ARHEG), funded by the state of Arkansas, provides assistance for certain out-of-state accredited medical and health professional schools. Graduate and professional programs that are unavailable in Arkansas, are attended outside the state, but subject to in-state tuition rates. This assistance is available for attending accredited schools of dentistry, optometry, veterinary medicine, podiatry, chiropractic medicine or osteopathic medicine. Qualified institutions of higher education meet the following standards for participation in the ARHEG initiative.
Located outside the state of Arkansas
Offer full-time courses of study in at least one eligible profession
Grant degrees acceptable to the applicable licensing boards