Scholarships and Grants in Tennessee
See if You Fit the Requirements
Most states offer some level of financial assistance for their college-bound residents. Scholarships and grants are routinely sponsored by state governments, and financed with state revenues. Like many of its sister states, Tennessee has a state lottery which it uses to fund a variety of post-secondary financial aid programs for its resident students. State proceeds from this lottery are used to finance the wide range of scholarships, grants and loan-forgiveness programs administered by the Tennessee Student Assistance Corporation. Since their inception, these state sponsored financial aid programs have made a college education more accessible to thousands of students in the Volunteer State.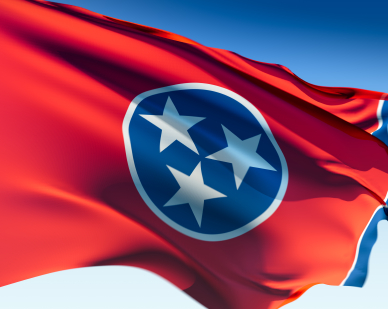 The FAFSA
All Federal and state sponsored financial aid for college-bound students begins with the Free Application for Federal Student Aid. Every college-bound student pursuing government funded scholarships, grants or loan-forgiveness programs must first fill out and submit the FAFSA. The information students supply on their FAFSA application is used to determine the level of financial assistance for which they are eligible. All students preparing for college should make the FAFSA application their first priority.
General Scholarships and Grants for Tennessee Students
Resident students in the state of Tennessee have access to some of the best scholarship and grant programs in the country. The programs administered by the Tennessee Student Assistance Corporation are a mixture of need-based grants and merit-based scholarships. These programs are available to current residents of Tennessee who have graduated high school, or who have completed their GED. Students applying for any of these state supported grants and scholarships must be enrolled, or preparing to enroll, at one of Tennessee's state colleges or universities.
The following sample of financial aid programs supported by the state of Tennessee will give students a good idea of the wide range of college funding that is available.
Career Specific Grants and Scholarships
In addition to the wide range of general grants and scholarship supported by the state of Tennessee, resident students also have access to an impressive selection of career specific financial aid programs. These programs are designed to encourage and support students who are pursuing degrees and careers in certain high need fields, including mathematics, science, education and healthcare. Tennessee's career specific financial aid includes grants, scholarships and loan-forgiveness programs.
Financial Aid for Students in Special Circumstances
The state of Tennessee sponsors financial aid programs for students on a wide variety of educational paths, and from a wide variety of backgrounds. In addition to the general and career specific programs open to all residents, Tennessee has also set aside funds for students in special circumstances. The following financial aid programs target the needs of veterans, and children in the Tennessee foster care system.
The Helping Heroes Grant is available to honorably discharged veterans of the United State's armed forces, and to reservists and current members of the Tennessee National Guard. Grant awards range from $500 to $1000, and can be used at any 2-year or 4-year state college or university.
The Tennessee Hope Foster Child Tuition Grant provides financial assistance to students, aged 14 or older, who are considered wards of the state. To be eligible students must meet the requirements of the Tennessee Hope Scholarship or the Tennessee Hope Grant. Recipients of the Hope Foster Tuition Grant are eligible to receive a full tuition grant less any other financial aid already received.
The financial aid programs discussed here are just a sampling of what is available to resident students in the state of Tennessee. Students should visit the dedicated website of the Tennessee Student Assistance Corporation for further details on available scholarships and grants, as well as information on saving for college, applying for financial aid, and enrollment procedures for all of Tennessee's state colleges and universities.