Washington State Scholarships and Grants
Take Care of Those College Expenses
Washington State, like other states across the country, supports a wide range of scholarships, grants and college loans for its resident students. These programs are sponsored by Washington's state government, and administered through the Washington Student Achievement Council. The underlying purpose of all of these state supported financial aid programs is to make college more accessible to the resident students of Washington State.
The FAFSA
The first step in every college-bound student's search for state, or Federal, supported financial aid is to fill out and submit the Free Application for Federal Student Aid. The FAFSA is used to determine the student's eligibility for government funded financial aid, and the ultimate level of that financial aid. The FAFSA is also used by many independent scholarship, grant and loan providers in the determination of financial aid awards. College-bound students should make filling out the FAFSA a priority in their search for college funding.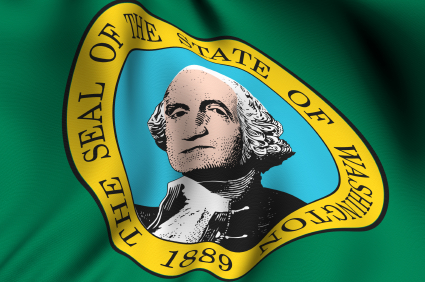 General Scholarship and Grant Programs
Like many states across the country, Washington provides a variety of general grants and scholarships for its resident college-bound students. A combination of merit-based and need-based programs, these grants and scholarships are designed to put a college education within the reach of a greater number of deserving students. As with all state-based financial aid programs, the terms and availability of Washington's grants and scholarships are subject to change according to available funding.
The following selection of general grants and scholarships will give resident students in the state of Washington an idea of the financial aid programs that may be available to them.
Subject Specific Financial Aid Programs
Many states, Washington included, support financial aid programs designed to benefit students with specific career paths. These programs may take the form of scholarships, loans or loan repayment plans. In many cases these will be award-for-service programs, offering financial aid in return for a predetermined term of service in a high need profession within the state.
Washington State currently supports the following subject specific financial aid programs.
The Washington Aerospace Loan Program provides low interest loans to resident students who are enrolled in the Washington Aerospace Training and Research Center. Students can receive up to $4800 in loans to pay for specific training in various aerospace production fields.
The Health Professional Loan Repayment Program provides partial loan forgiveness for licensed healthcare professionals who agree to provide primary healthcare services in rural or under-served urban areas. Loan repayments are contingent upon the completion of the agreed upon term of service.
The John R. Justice State Loan Repayment Program offers partial loan forgiveness for licensed attorneys who agree to serve a three year term of service in the state prosecutors office, or as a public defender. All award amounts are contingent on the availability of state funds.
The state of Washington supports a wide variety of financial aid programs for its resident students. In addition to the programs listed here, the Washington Student Achievement Council also administers a number of Federal programs including the Pell Grant, and the Federal TEACH Grant. Washington State is determined to help its resident students find the necessary funds to finance their higher education. Students are encouraged to visit the dedicated website of the Washington Student Achievement Council for more information on preparing for college and applying for financial aid.