Pennsylvania Scholarships and Grants
Tired of High Tuition Costs?
Resident students in the state of Pennsylvania have access to a wide variety of financial aid programs designed to help them achieve their post-secondary educational goals. These programs consist of scholarships, grants and loan forgiveness programs that are supported by the state government, and administered through the Pennsylvania Higher Education Assistance Agency. Since 1963 the PHEAA has been helping college-bound students in Pennsylvania find the money they need to pay for college. Today the PHEAA continues to offer valuable financial advice and assistance to resident college-bound students of the Keystone State.
The FAFSA
The first step on the path to financial aid is to fill out and submit the Free Application for Federal Student Aid. The FAFSA is required for all Federal and state sponsored financial aid. It is also used to determine eligibility for most privately funded and school sponsored grants and scholarships. After submitting the FAFSA, students will receive their personalized Student Aid Report, which will outline the levels of financial assistance for which they have qualified. Students should make the FAFSA a priority before applying to any Federal, state or independent financial aid programs.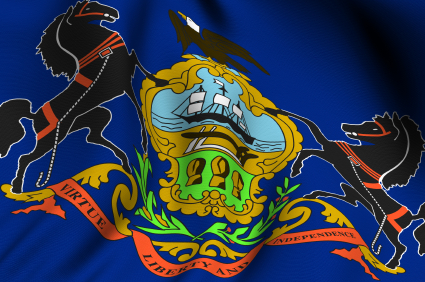 General Grants and Scholarships
The Commonwealth of Pennsylvania supports a variety of grants and scholarships designed to help students in the Keystone State meet the costs of their higher education. The majority of these programs target the needs of students engaged in general studies, and can be applied at any in-state college or university. As with all state sponsored financial aid, programs are subject to change according to the availability of funding.
The following general financial aid programs are available to Pennsylvania's resident college-bound students.
Loan Forgiveness Programs for Pennsylvania Students
In addition to the grants and scholarships administered through the PHEAA, Pennsylvania offers two loan forgiveness programs for students who are pursuing careers in certain high demand professions. These programs are designed to repay part, or all, of a graduate's outstanding student debt if they fulfill certain work-related requirements. These are, in essence, award-for-service programs.
The Public Service Loan Forgiveness Program is available to graduates who have received Federal Direct Loans, and who are working within the state in a public service capacity. Eligible service includes careers in child protection and family services, law enforcement, early childhood education, public health, and public services for individuals with disabilities.
The Federal Teacher Loan Forgiveness Program is offered to graduates with outstanding Direct Loans who are working as teachers at a designated critical shortage facility, or in low-income communities within the state of Pennsylvania. Graduates who have been approved for the program may be eligible for up to $17,500 of loan forgiveness.
Independently Funded State Specific Financial Aid
Beyond the state supported programs already discussed, students in Pennsylvania also have access to a wide range of independently funded grants and scholarships designed to increase the public's access to higher education. These financial aid programs may be funded by local governments, or by private donations.
The following are examples of regional and independent financial aid programs available to resident students of Pennsylvania:
For more information on regional organizations throughout the state of Pennsylvania that offer financial aid for resident student,s please consult the PHEAA's list of Participating PATH Partners.
College-bound students in the Keystone State have access to a wide variety of financial aid programs designed to make a college education more accessible. Whether they are funded directly by the state, or through local organizations and regional foundations, they share one common goal – to make a college education more affordable for all of Pennsylvania's residents.