Are You Feeling Like a Broke College Student?
College Funding from the State of New York
The New York State Higher Education Corporation administers a wide array of state supported grants, scholarships and loan-forgiveness programs for resident students of the Empire state. Like many states, New York is working hard to make higher education more accessible to its residents. Many of the programs offered by the state of New York are general scholarships and grants, while others are specifically designed to address certain workforce shortages within the state.
Resident students of New York State will find a large selection of financial aid programs based on merit, financial need, and professional ambition. Students in the Empire state have access to some of the best college aid programs in the country.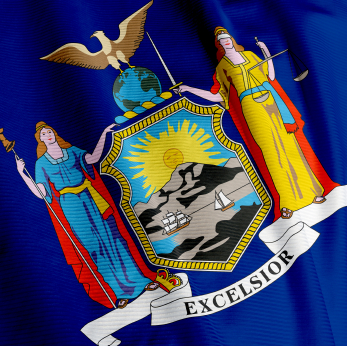 The FAFSA
Students applying for any state, or Federal, supported financial aid programs must first fill out and submit the Free Application for Federal Student Aid. The information provided on the FAFSA will be used to compile the applicant's Student Aid Report, which will outline the level of financial aid for which the student is eligible. All state and Federally funded financial aid programs require a FAFSA to be submitted, and students should make this a priority before beginning their search for any financial aid.
General Scholarships and Grants
The state of New York offers its residents a wide variety of general scholarships and grants, designed to help students from all backgrounds gain access to a college education. The combination of merit-based and need-based financial aid programs are meant to encourage and support the resident students of New York state in their pursuit of a college degree.
The following sampling of state-based financial aid programs will illustrate the diverse opportunities available to New York's students.
Career Specific Financial Aid
Like many states today, New York faces critical shortages in certain high need professions. In an effort to address these state wide shortages, New York offers a selection of grants, scholarships and loan- forgiveness programs designed to encourage and support resident students pursuing careers in critical need professions.
This is just a sampling of the financial aid programs supported by the state of New York for its resident students. Students are encouraged to refer to the New York State Higher Education Corporation for information on other state, Federal and private financial aid programs.