Financial Aid in Colorado
College Costing You a Bundle?
Colorado is well known for its natural wonders, healthy lifestyles and rugged individualism. It is also a state that is equally well known for its investment in education. Resident students of the Centennial State have access to some of the best colleges and universities in the nation. They also have access to one of the best resources for financial aid in the College In Colorado initiative.
Supported by Colorado's Department of Education, the College in Colorado website provides resident students with vital information on the state's universities, colleges and vocational schools. The organization also helps students with college preparation during high school, career planning, and tips on creating and managing a successful college fund. Most importantly, the site provides vital information on state supported scholarship and grant programs that are designed to make college more accessible to Colorado's students.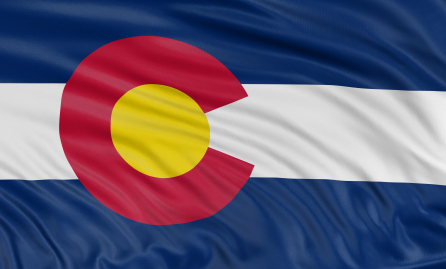 General Scholarships and Grants
Students planning to attend one of Colorado's many colleges and universities will want to begin their search for scholarships and grants by filling out and submitting the Free Application for Federal Student Aid. The FAFSA is required for all federal and state sponsored student aid, and should be priority number one for all college-bound students. Once the FAFSA is submitted, and students have received their Student Aid Report, it's time to start considering financial aid possibilities.
Students in Colorado will find a wide range of available financial aid programs designed to target state residents. The state of Colorado itself supports a number of grants and scholarships for students attending one of their in-state colleges or universities. The following examples will provide an overview of what is available to Colorado students looking to finance their college education.
Career Specific Grants and Scholarships
Resident students in Colorado will find a number of career specific scholarships and grants designed to encourage and develop new talent in various profession arenas. These awards run the gamut from full tuition grants to partial scholarships, and are sponsored by both the state and by private funding.
Some examples of career specific grants and scholarships for Colorado residents include:
The Gordon Scheer Accounting Scholarship offers scholarships for accounting students who have maintained a 3.5 GPA. Awards range from $1000 – $2500. Both undergraduate and graduate students are eligible. Students must be enrolled in an accredited Colorado college or university.
The Bureau of Health Professional's Nursing Scholarship is available to full or part-time students enrolled in an accredited nursing program at one of Colorado's colleges or universities. Students must be studying to become a licensed registered nurse, and must commit to 2 years of service in an under-served medical facility or community to be eligible for funding.
Scholarship and Grants for Minority Students
Minority students of all backgrounds will find a plethora of financial aid opportunities designed to help them take their place in Colorado's institutes of higher learning. These grants and scholarships are designed to help redress any imbalances in the student population, and to help minority students find the resources they need to achieve their educational goals.
The following few examples will give students a good idea of the financial aid opportunities available to minority students in Colorado.
The Dr. Julianne Malveaux Scholarship is offered to female African-American sophomores and juniors enrolled in one of Colorado's accredited colleges or universities. Applicants must have a minimum 3.0 GPA, and must submit an essay for consideration.
The A.T. Anderson Memorial Scholarship is awarded to student members of the American Indian Science and Engineering Society. The award is offered to American Indian and Native Alaskan students who are pursing their studies in engineering, medicine or mathematics.
The Alexander Foundation offers scholarships and grants to students who identify themselves as gay, lesbian or transgendered. Applicants must demonstrate the requisite level of financial need, and be enrolled in an accredited college or university in Colorado.
This overview of grants and scholarships available to resident students of the state of Colorado is just a small sampling of what is available. Students are encouraged to visit the College In Colorado website for further information on financial aid opportunities applicable to Colorado residents.