Scholarships for Your Non-Traditional Situation
Going for the First Time or Coming Back?
Non-traditional students fall outside of the preconceived norms for college-bound students. General wisdom has it that high school graduates who wish to pursue a college education do so directly after graduation, completing a seamless transition into post-secondary education. But there are many paths to higher education, and they do not all conform to the same map. Many students choose to postpone college, or move directly into the workforce bypassing a university education altogether. It is only later that they decide to pursue a higher education, either to improve their professional opportunities, or to expand their general knowledge. Still other students may have had their college careers interrupted, either by growing families or financial difficulties, and only later return to complete what they had started.
Many non-traditional, or returning, students can feel left out of the scholarship equation. However, there are many scholarships and grants dedicated to helping the non-traditional student achieve his or her educational goals. These scholarships are funded by a variety of sources, including corporations, professional associations and colleges and universities. Non-traditional students, and returning students looking to finish an interrupted education, can find many lucrative scholarship opportunities specifically designed for their situation.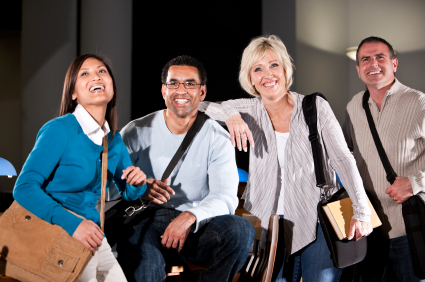 General Scholarships for Non-traditional Students
More and more adult students are heading to college. The demands of a competitive marketplace have made a college education vital to advancement in many professions. These scholarships are supported by professional associations, universities and advocacy groups.
The following examples of non-traditional scholarship opportunities will give both new, and returning, students an idea of what is available to those college-bound students who fit a different mold.
Scholarships for Single Parents
Single parents account for a large proportion of non-traditional students. In an effort to improve life for themselves and their children, single parents often return to college for specific educational training that will make them more valuable in a crowded workforce. Completing a college education gives single parents greater career opportunities, and consequently provides a more stable and secure home life for their families.
Many professional associations, corporations and local governments sponsor scholarships for single parents who are heading to college as a way to improve the future prospects of their families.
The George Snow Scholarship Fund provides scholarships for single parents who are returning to college to complete courses that will move them forward in the workplace. These are regional scholarships available to students in the Palm Beach and Broward counties of Florida. Award amounts vary, depending on the student's status, and the availability of funds. Students must be enrolled at a cooperating state college or university.
The Denny's Single Parent Student Scholarship is designed to support the college ambitions of Denny's employees with an Hispanic background. The scholarship is open to all employees of the food chain, regardless of age, who are single a parents. Applicants must be enrolled in an accredited college or university, and must maintain a minimum 3.0 GPA. Award amounts range from $500 to $1500.
The Arkansas Single Parent Scholarship provides scholarship assistance to single parents attending college in the state of Arkansas. Award amounts are determined by financial need.
Scholarships for Women
A large percentage of so-called non-traditional students are women. Many women put their college careers on hold, choosing the much more difficult task of raising a family. Often, as children grow and family conditions change, women make the decision to return to college. They may be preparing to enter the workforce for the first time, or are eager to advance their career through additional education and training. Many scholarships specifically target both traditional, and non-traditional, female students. These scholarship programs may be sponsored by professional associations, corporations or women's advocacy groups.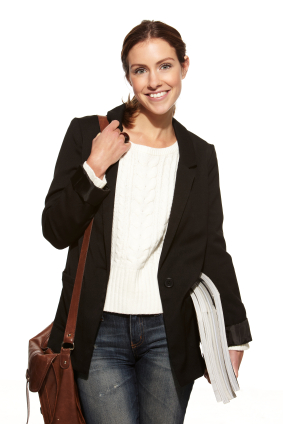 The following examples will provide a brief overview of what may be available to non-traditional female students.
These are only a few of the available scholarship programs designed to encourage and support the non-traditional student. As more and more adults are returning to college to improve their career opportunities, so more and more financial aid programs are being designed to address their needs. Non-traditional students are encouraged to contact the financial aid offices at the college of their choice for information on further scholarship programs which may be supported by their own college, university or technical school.
Non-traditional students looking to fund their college education are also encouraged to consult our section on Grants for Non-traditional Students for more sources of financial aid.
Student Specific
Browse Scholarships
Resources
More Educational Resources