Mississippi Scholarships and Grants
We Tracked Down the Choices for You
College-bound students in Mississippi have access to a wide range of scholarships, grants and loan forgiveness programs designed to help them achieve their post-secondary educational goals. These programs are supported by the state government, and are designed and administered by the Mississippi Board of Trustees through the state's dedicated Rise Up website. These publicly funded, state supported, financial aid programs exist to make a college education more accessible to residents of the Magnolia State.
The FAFSA
The Free Application for Federal Student Aid should be priority number one for all students looking for financial aid for college. The FAFSA is used by all state and Federal financial aid programs to determine eligibility and award values. It is also used to determine a student's eligibility for the majority of privately funded scholarships and grants. Before applying for any financial aid for college, students should make it a priority to fill out and submit the FAFSA.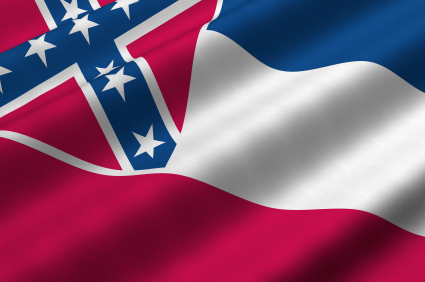 General Scholarships and Grants
Mississippi provides a variety of general scholarships and grants for resident students pursuing their education at colleges or universities within the state. These programs offer valuable assistance to students who may not otherwise have the funds needed to complete a college education. As with all state supported college assistance, programs are subject to change due to the availability of funds.
The following state supported financial aid programs are just a sampling of the wide range of general scholarships and grants provided by Mississippi for its resident college-bound students.
Specialized Studies Programs
Mississippi offers a wide array of scholarships, grants and loan forgiveness plans for resident students who are pursuing educations and careers in certain high demand professions. The critical shortage of qualified teachers, nurses and general healthcare professionals has instigated a rise in the availability of financial aid programs for students pursuing careers in these fields. Many of these are award-for-service programs, and recipients will be required to agree to a predetermined term of service working in their chosen field in a critical need facility or community.
The following are examples of the types of career specific financial aid programs available to resident students within the state of Mississippi.
These are only a sampling of the extensive programs offered by the state of Mississippi for professional degree-seeking students who are pursuing careers in designated critical shortage professions. Many more programs are in place to give financial assistance to resident students pursuing careers in teaching, social work, and healthcare.
Mississippi offers a wide range of financial aid programs designed to make college more accessible to its resident students. Further information on these and other programs can be found at Rise Up. Rise Up also offers valuable information on the state's post-secondary educational system, including details on the college application process, admission requirements for all state and private colleges and universities in Mississippi, and tutorials on preparing for college and adjusting to campus life. For residents student of the Magnolia State, access to a college education has never been easier.