Are College Bills Breaking Your Budget?
Consider Grant and Scholarship Money in Michigan
One of the more frequently overlooked sources of grants and scholarships for college-bound students is their own state government. The majority of state legislatures regularly earmark funds for programs that are designed to support the educational ambitions of the state's residents. The state government of Michigan sponsors a variety of grant and scholarship programs dedicated to helping students find the money they need to pay for their college education. These programs are administered by the Student Financial Aid Department of the State of Michigan, and are open to all qualifying students who reside within the state. As with all state supported college financial aid, programs are subject to change according to the availability of funding.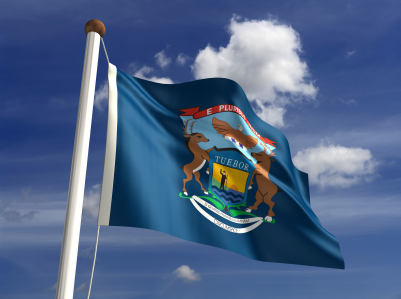 The FAFSA
Before applying for any state supported financial aid, college-bound students must first fill out and submit the Free Application for Federal Student Aid. The FAFSA is used to determine a student's eligibility for student aid. The information students supply on their FAFSA is used to generate a personal Student Aid Report which describes in detail the level of Federal and state supported financial aid for which the student has qualified. The FAFSA is also used by most colleges, universities, and privately funded grant and scholarship programs to determine eligibility for awards. College-bound students should make submitting their FAFSA priority number one in their search for college funding.
General Scholarships and Grants
Michigan's state government supports a wide variety of general scholarships and grants designed to encourage and support the continuing education of its resident students. These programs are a combination of need-based and merit-based awards, and offer varying amounts of financial support. Programs are subject to change without notice, and students in the Great Lakes State are encourage to monitor the government's Student Financial Aid Website to stay informed as to the status of available grants and scholarships.
The following general grants and scholarships are currently being supported by the government of the great state of Michigan:
Grants for Students in Special Circumstances
In addition to the general grants and scholarships supported by the government of the great state of Michigan, two student specific grants are available to provide financial assistance to those in special circumstances. These programs target the dependent children of veterans and emergency response personnel.
The two state supported grants currently being offered to resident students in Michigan are:
The Children of Veterans Tuition Grant – The CVTG is designed to provide undergraduate tuition assistance to the natural or adoptive children of Michigan's military veterans. Eligible students may receive up to four years of tuition assistance totaling no more than $11,200. Students must be full time residents of Michigan, and must be attending a state supported college or university.
The Police and Fire Fighter's Survivors Tuition Grant – This program provides tuition waivers for the dependent children and spouses of Michigan police officers and firefighters who have been killed in the line of duty. To be eligible, students must be the spouse or the natural or adoptive child of a deceased police officer or firefighter. Awards are made on the basis of available funds.
Career Specific Financial Aid
Many states offer financial aid to students who are pursuing careers in certain high need professions. Michigan is currently suffering from a shortage of qualified teachers. As a way to encourage students to pursue teaching as a career, Michigan's state government sponsors the Michigan State Teacher Loan Forgiveness Program. This is an award-for-service program that provides loan forgiveness for certified teachers who agree to teach at a low income school for a minimum of five consecutive years. Eligible applicants may receive up to $17,500 in loan forgiveness to be put towards the principal and interest on their Federal Direct student loans. Further information can be found at the Federal Student Aid Website of the U.S. Department of Education.
Resident students of the Great Lakes State have access to a wide variety of valuable financial aid programs supported by the Michigan state government. These programs were developed to encourage more students to pursue a post-secondary eduction. Michigan's state legislature understands that a growing economy depends on a well educated populace, and every year they support grants, scholarships and loan forgiveness programs designed to encourage and support resident students who are pursuing a college education.