Getting College Aid from Your Local State Government
California Scholarship and Grant Selections
Federal financial aid plays a large role for most college students, but cash-strapped university-bound scholars should not overlook state aid for rounding out the college cash coffers.
Fifty states yield miscellaneous approaches to student aid, but most have arrangements in-place to supplement federal efforts. State initiatives often mirror federal programs. In fact, most states use the Free Application for Federal Student Aid (FAFSA) to assess each applicant's financial aid needs.
California embraces its long history of educational success with a comprehensive higher education assistance plan that stands as one of the country's most generous state programs. The California Student Aid Commission (CSAC) operates under a simply, yet ambitious directive: Make higher education financially accessible to all Californians.
Grants and scholarships from The Golden State can be applied to post-secondary education at universities and technical colleges, in pursuit of bachelor's degrees and other vocational credentials. Applying for financial aid from the state of California requires that your FAFSA be submitted by March 2nd. The state's filing date is earlier than most, and falls well before the federal FAFSA deadline.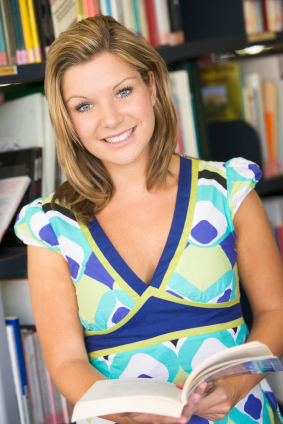 California Scholarship and Grant Selections
The catch-all program for California college students is the CalGrant suite of financial aid, which subsidizes higher education for most state residents. Cal Grants provide something for everyone, with flexible college financing options tailored to a variety of circumstances.
The program is open to all California applicants, who are each required to submit two important documents before the March 2nd Cal Grant deadline:
Free Application for Federal Student Aid (FAFSA)
Cal Grants GPA Verification Form
The deadline is early, but the CSAC nurtures applicants with seminars in January and February that answer common questions. Cash For College Workshops provide step-by-step instruction for candidates, as they complete the required documents. Low-income and first-generation students are encouraged to participate.
The progressive agency even uses hip-hop music to drive home the importance of the FAFSA. Their tongue-in-cheek rap video tells viewers to 'fill out the FAFSA fool'.
Cal Grants provide tuition and training assistance for students continuing beyond high-school. Cal Grant recipients are pursuing:
Bachelor's Degrees
Associate's Degrees
Occupational Certification
Depending on which type of Cal Grant helps you pay for school, the generous gift-aid can be applied toward expenses like:
Tuition
Room and Board
Books
High school seniors and recent graduates are invited to apply for individual Cal Grants totaling up to $12,000 per academic year. In some cases, students lacking high school diplomas qualify for Cal Grants by submitting ACT or SAT scores to the California Student Aid Commission.
California disburses funds according to a multi-tier arrangement that provides assistance where it is most needed.
Cal Grant A Entitlement Awards are for students attending public and private colleges. California State University students are eligible for $5900 annually. University of California students may qualify for up to $12,000 each year. Private colleges are reimbursed up to $9200 for tuition and fees for qualifying students. Eligible candidates must be enrolled in two-year or four-year degree programs. The state also sets aside about 11,000 'Competitive' Cal Grants each year that are reserved for those who do not qualify for entitlement money, but meet other Cal Grant A prerequisites.
Cal Grant B provides cash for books and other living expenses associated with higher education. Economically disadvantaged students each receive an initial grant that covers books and expenses, usually totalling more than $1400. After the first year, successful recipients continue to receive Cal Grant B money in similar amounts to the Cal Grant A program.
Cal Grant C assists those students actively pursuing vocational or community college degrees or certificates. A minimum grant of $575 covers books, tools, equipment and other expenses, while private students qualify for up to $2500 toward tuition.
Cal Grant A Competitive Awards are disbursed to students with GPA of 3.0 or higher. Students must be enrolled in 2 or 4-year programs to qualify.
Cal Grant B Competitive Awards are administered to only the most economically disadvantaged students. A minimum GPA of 2.0 is required, along with enrollment in a program that is at least 1-year in duration.
California Community College Transfer Entitlement Grant sets the table for transfer students who are making the transition from 2-year schools to accredited 4-year degree programs. Eligibility requires specific conditions:
Fulfill Cal Grant eligibility requirements
Maintain a community college GPA of at least 2.4
Graduate from California high-school after June 30, 2000
Be a California resident on high-school graduation date
Be under age 28 in first year receiving award
Do not receive Cal Grant within one year of high-school graduation
The Child Development Grant Program is a survivor among many other education-oriented grant programs that have folded for lack of funding. Students are encouraged to compete for need-based tuition grants that apply to child care and development schooling. In exchange for the awards, candidates must sign service commitment agreements that pledge one year of employment in a licenced child care facility, for each year grant money is received. Half-time students seeking Child Development Permits should apply directly to their school's financial aid office.
Law Enforcement Personnel Dependents Grant Program mirrors the federal program that provides education reimbursement for children of soldiers, seamen and Marines killed in the line of duty. In California, any spouse or child of a member of the Highway Patrol, sheriffs office or police department who has been killed in service receives an education grant.
Some state aid initiatives strive to promote education among particular student groups. In California, former foster youth are eligible for a special grant. The Chafee Grant is worth $5,000 (or more) to each winner. Applicants must be former foster kids who are 22 years old at the time of application. Foster care eligibility is confirmed by the California Department of Social Services.
Recipients must attend qualified schools, which include California colleges and universities, technical schools and eligible out of state institutions. In addition to foster care eligibility verification, applicants must submit:
FAFSA
Chafee Need Analysis report (NAR)
Financial need, half-time yearlong enrollment, and satisfactory academic progress must be maintained to remain eligible for the California Chafee Grant for Foster Youth.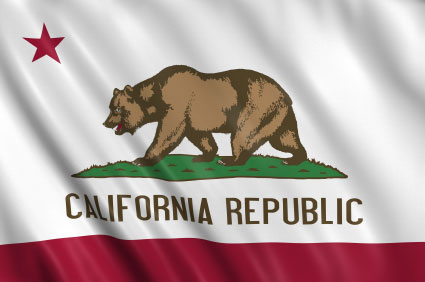 University of California – Berkeley Scholarships
The University of California at Berkeley provides school-specific aid to incoming undergraduates and returning students. The Undergraduates Scholarships, Prizes and Honors unit of the Financial Aid and Scholarships Office administers a number of distinct programs.
Berkeley Undergraduate Scholarships are disbursed based on financial need and GPA performance. Each Berkeley student is automatically placed in the running for these funds.
California Alumni Association Scholarships are widely disbursed among undergraduate students. Scholarships are awarded in two areas:
Leadership Awards are solely merit-based and offered to freshman and transfer students who show immediate aptitude for leadership. Awards may be up to $2500 per academic year.
Achievement Awards are given to financially needy students coming from the most disadvantaged backgrounds. The more challenges a student has had to overcome, the more likely he or she is to receive this award. Up to $5700 is awarded each academic year.
Cal Opportunity Scholarship offers aid to the most disadvantaged students trying to make it into one of the country's best schools. Applicants must be from one of the university's partner high schools, which are located in these school districts: San Francisco, West Contra Costa, Oakland Unified, and Ravenswood. There is a dedicated application process, as well as a faculty interview.
Regent's and Chancellor's Scholarships are merit-based scholarships that go to about 200 students each year. Berkeley students are automatically considered for these awards, based on FAFSA results.
California State University – Los Angeles
Cal State Scholarships are awarded by the California State University Foundation. Students are encouraged to inquire directly with campus financial aid offices. At state schools, departments like the College of Arts and Letters, Charter College of Education and the College of Natural and Social Sciences make unique individual awards.
Annual funding exceeds $10 Million system-wide, so awards can rise to $5000 for each qualified student. California State administers dozens of merit-based memorial awards through endowments funded by William Randolph Hearst and other noted luminaries.