Scholarships for Graduate Students
Financial Assistance for Advanced Degree Seekers
More and more students are continuing beyond bachelor's degree programs to earn graduate school credentials. The desire to make notable contributions in their fields, and the opportunity to increase their salary potential, is enough to lure many students into advanced degree programs – but another social phenomenon is also contributing to higher graduate school enrollment numbers. Unemployment trends leave workers displaced, so higher education provides a productive personal alternative for returning students who cannot find adequate employment within their fields. As a result, unemployed Bachelor's Degree holders are enrolling in graduate school programs.
Undergraduate education requires its own creative financing solutions, but graduate students are faced with tuition costs that can be twice those of undergrad programs. And while federally sponsored financial aid is plentiful for bachelor's degree candidates, the pool of resources grows shallow for college students pursuing advanced degrees. Much like your graduate-level academic pursuits, financial aid for graduate students is highly specialized – often promoting narrow educational fields. While it may be harder to uncover, financial aid supports master's education too – don't count yourself out for graduate school assistance.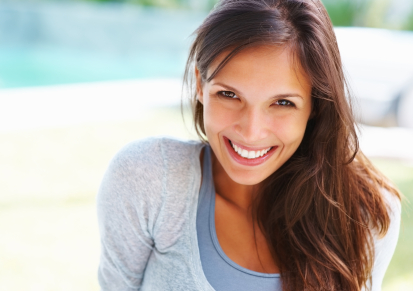 Financial aid for graduate students originates from a wide variety of funding entities. Tap these prime resources for specialized graduate school assistance:
Individual Graduate Schools
Government Agencies
Corporations
Professional Organizations and Associations
Minority Advocates and Other Special Interest Groups
Your Scholarship Search Strategy
Landing aid for graduate school requires similar tactics to those employed during a student's undergraduate years, but there are also unique considerations for graduate school scholarship-seekers.
General scholarships, both merit and need-based, are often reserved exclusively for undergraduates, so graduate students miss out on some of the deepest veins of assistance – like federal grant programs. A three-tiered approach that acknowledges these unique forms of assistance uncovers widespread financial aid for graduate school:
Fellowships and scholarships fund particular types of students, in particular fields of study, so utilize each of your individual attributes to open financial aid doors. Corporate sponsors and professional associations support their own causes by offering graduate school scholarships. Privately funded scholarships promote research, and in some cases provide graduate students with ongoing emp0loyment opportunities with the companies that sponsor them.
Subject Specific Search for Grad Students
Some graduate school scholarship initiatives use monetary awards to recruit worthy recipients into particular academic programs. Technology fields; for example, require the best and brightest innovators to move cutting-edge research forward. To lure top talent; science, technology, engineering, and mathematics (STEM) disciplines use highly competitive academic scholarships.
Shortages of qualified workers in certain vocations - and other employment trends - also influence available scholarship resources. Credentialed teachers and nurses are currently under-represented in certain parts of the country, so financial aid resources are particular robust in these areas of study. Nursing administration and other graduate level programs qualify for generous tuition reimbursement and other forms of aid.
Use your academic major to land graduate scholarships in these, and other, fields of study:
Student-Specific Resources for Graduate Students
Women and minorities have special access to graduate school funding designed to increase their representation in higher education. Scholarships for culturally diverse groups—African American, Asian, Hispanic, and Native American—provide funding that lifts diverse peoples into college programs - including qualified graduate degree studies.
Economically disadvantaged graduate students are assisted by merit and need-based scholarships. Other groups that benefit from student-specific financial aid include cognitively and physically disabled students, foster children and other non-traditional students.
Scholarships for Global Studies
Graduate students seeking well-rounded education benefit from study abroad opportunities and the global exposure they afford. Master's level academia has a worldwide scope, so top-tier graduate students travel, in order to gain access to cutting-edge programs. Thesis research commonly carries international components, so study abroad scholarships provide essential resources for graduate students of limited means.
School-Specific Graduate Funding
Graduate programs are important to colleges and universities, because they provide notoriety for the schools that host the most prestigious options. As a result, individual campuses – and even specific academic departments – provide graduate fellowships and scholarships for promising academics. Campus fellowships include tuition assistance, but also provide allowances for living expenses.
Your campus financial aid office, academic advisor and department director are best equipped to provide up-to-the-minute information about financial aid opportunities for graduate students in your field.
Degree Level
Browse Scholarships
Resources
More Educational Resources