How to Access the Funding You Need for Post Graduate Studies
Scholarships for Doctoral Students
Undergraduate tuition and other expenses associated with earning certificates, associate's and bachelor's degrees create financial hurdles for college families. Solutions for funding higher education at the baccalaureate level include Pell Grants and federally-sponsored Direct Student Loans. For students who forge-onward to earn advanced credentials, education debt challenges continue to mount during graduate school and beyond.
Like undergrads, professional students and doctoral candidates rely on a variety of financial aid provisions to help meet education expenses. The Federal Government is a prime source of aid for post-graduate education financing. State departments of education also bolster access to master's and PhD studies by issuing state-specific aid for advanced studies.
Private scholarships are issued by sources that each have unique intentions for their educational funding contributions. Foundations and religious entities put forth graduate school aid for students enrolled in certain programs. Community groups and local businesses support future leaders using educational subsidies that help train doctoral students. Professional organizations, representing particular vocations, foster excellence in their fields by funding advanced education. Similarly, employers invest in educating people who work for them, ensuring steady flows of well-trained human resources.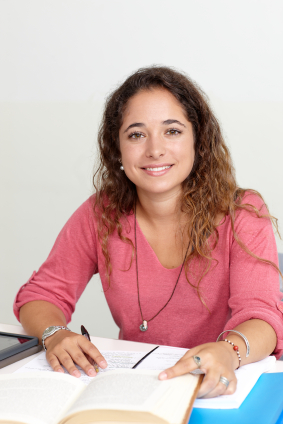 Universities and degree-granting institutions of higher education control large pools of financial aid for graduate students. Endowments and fellowships provide valuable resources for eligible candidates, so your chosen campus is square-one for post-graduate student assistance.
Federal Help
Federal PLUS Loans are issued to graduate students who have demonstrable financial need paying for graduate school. The loan initiative is an extension of the Federal Direct Student Loan Program, so the U.S. Department of Education is the lender for PLUS loans. PLUS loans are available in amounts up to the total of the cost of each successful applicant's tuition. Low fixed interest rates for qualified borrowers are currently around 7.9%. Adverse credit entries work against your eligibility for PLUS loans, so remember that credit counts when it comes to this form of federal aid.
Securing any form of federal student assistance starts by filing a standardized request form with the Department of Education. The Free Application for Federal Student Assistance (FAFSA) is a familiar form for undergraduates who have participated in Pell, FSEOG, Direct Loans and other federally-sponsored college aid initiatives. The protocol is the same for graduate students as for undergrads: Always file your FAFSA well before the final deadline. States that use the FAFSA as a financial discovery tool impose their own unique filing deadlines, so consider where your money is coming from as you establish your financial aid timetable. Filing early leaves time for you to make corrections and to submit additional documentation that may be required to clarify your aid request.
An important distinction exists for many graduate level students: Most advanced degree seekers file the FAFSA as independent applicants. The declaration means parents' financial status is not considered as part of the financial aid formula that decides who gets what. As a result, cash strapped graduate students often secure larger financial aid awards based on their individual fiscal standings.
University Fellowships Fund Education for Many PhD Candidates
Graduate universities are primary sources for scholarship funds. Colleges are aware that advanced degrees cost money, but they also want to attract the best available talent to attend their schools. As a result, institutions of higher learning initiate scholarships and other financial aid efforts to bring desirable academic candidates into their doctoral programs.
The sticker-price of your graduate school education is mitigated by campus-specific aid programs including scholarships, grants and loans. In addition to familiar undergraduate-types of aid, graduate students employed on campus use fellowships and teaching assistant positions to earn valuable tuition offsets that ease the financial impact of training for specialized careers.
Columbia College in the City of New York uses its Office of Global Programs to help students land graduate school fellowships. Two full-time staffers are charged with matching students with financial opportunities that help them advance their academic, intellectual, and professional goals. The group specializes in preparing candidates for interviews and helps students find less-traveled avenues for financial assistance.
Harry Ransom Center at the University of Texas at Austin issues about 50 fellowships annually, to students who need on-site access to the school's extensive collections of humanities artifacts. Collections of classic literature, photographs and art are house on campus alongside significant film, music and culturally historic pieces. Each fellowship ranges from 1-3 months, with $3000 stipends awarded for each month of research conducted.
The Lilly Library, at Indiana University in Bloomington hosts several visiting fellowships for students interested in the school's collections of rare books and other materials. Mendel Fellowships and Everett Helm Fellowships grant access to historical collections of prized literature related to exploration, education and religion.
Doctoral Scholarships in Academic and Research Fields
Graduate work is primarily research related, which requires time and access to the materials to be studied. To help ease financial strain during advanced research work, private sources cooperate with educational institutions to provide scholarships and fellowships for needy researchers. Broad aid is provided within fields like social sciences, but focused fellowships also target specialties like economics, linguistics, and middle eastern studies - each of which produces graduate level professionals. Physical and life sciences include graduate school research projects in sub-specialties like genomics, biotechnology, neurobiology, and physiology. These examples illustrate some of the financial support benefiting graduate students and research professionals:
The Smithsonian Institute lists fellowships focusing on specialties ranging from molecular evolution to Native American Studies. The organization issues fellowships according to its longstanding commitment to diversity and equal opportunity. Applicants are evaluated based on academic standing, scholarly qualifications, experience and on the suitability of the proposed graduate studies project to the Smithsonian mission of increasing and spreading knowledge.
John Simon Guggenheim Memorial Foundation Fellowships aid mid-career students who have illustrated proven academic success and extraordinary creative abilities within the arts. The awards are distributed after two annual open competitions are held to establish candidate pools – applications are submitted directly to the Foundation. 3000-4000 applicants compete annually for approximately 200 fellowships, which are disbursed under counsel of the Foundation's prestigious panel of academic advisors.
Woodrow Wilson International Center for Scholars hosts 160 annual student fellowships for research on international issues and policies. The organization's International Fellowship Program puts forth several 9-month residency awards for qualified applicants.
Social Science Research Council conducts open competitions for various fellowships pertaining to regional research specialties. Next Generation Social Sciences in Africa and Eurasia Program Fellowships round out a stable of aid that also includes funds reserved for graduate studies in Japan and China. Memorial awards for graduate students include merit-based career-specific scholarships for career students in journalism and other fields.
Scholarships for Women and Minority PhD Candidates
Efforts to encourage graduate studies among traditionally under-represented populations leads to scholarships and fellowships exclusively for women and minorities. Use your gender, cultural ancestry and academic major to uncover all the aid that is available to further your graduate school education. These well-known organizations are good starting points for special-interest student assistance:
NAACP
Association for Women in Science
Degree Level
Browse Scholarships
Resources
More Educational Resources