Educational Administration Scholarships
Graduate School Scholarships for Education Professionals
New ways to reform the American public schools are very popular today, and trained educational administrators with advanced degrees are very much in demand. Those with masters degrees and doctorates in educational administration can expect to move into supervisory positions, directing schools or shaping school systems.
Your curriculum will include instruction on using principles of management structure in education, and you will learn how to not only follow but also make educational policy. You'll study organizational leadership, workforce development and deployment, labor relations, and how your job as a school administrator will relate to, and be affected by, the country's political climate.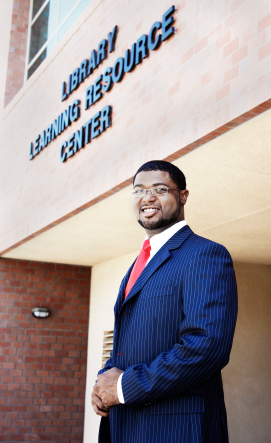 Scholarships From Colleges
Fort Hays State University
The Fort Hays State University (FHSU) Department of Advanced Education Programs and Virtual College sponsor the Specialist in Education Degree (Educational Administration), and you can choose from a number of FHSU scholarships. Here are two examples of what you will find for educational administration majors:
The Ed and Donna Stehno award goes to an Educational Administration & Counseling graduate student with a 3.0 GPA, and those with financial need are preferred.
The E.J., Esther and Patricia Spomer Scholarship Fund is also for those seeking a masters in Educational Administration & Counseling.
University of Tennessee, Knoxville
The Educational Leadership and Policy Studies (ELPS) division at the University of Tennessee, Knoxville has degree programs in both ELPS and Policy and Higher Education Administration. For ELPS students, there are three scholarships:
The Billie Cannon De Mont Scholarship supports a full-time graduate student who displays academic excellence, leadership ability, and social consciousness.
The Orin Graff and Erma Graff Scholarships, which both have the same requirements as the De Mont award and can be extended for two years, are reserved for doctoral candidates.
Illinois State University
Illinois State University's Department of Educational Administration and Foundations (EAF) devotes an entire page to graduate scholarships. Here are four of the available awards:
The Odessa Meyer Endowed Scholarship for Underrepresented Groups brings at least $1,000 to a doctoral student and can be renewed for as many as five years. Applicants must demonstrate their abilities in classwork and research projects.
The Edward R. Hines Higher Education Endowed Scholarship ($500 minimum) is for doctoral students who have finished 24 credit hours of EAF courses with a GPA of 3.25 and show both good character and leadership.
The Hubbard-Hickrod Endowed Scholarship's amount depends on interest earned by the endowment, but will be at least $500. The subject of your doctoral dissertation must be finance in education, and your GPA must be 3.5.
The Patricia H. Klass & Linda L. Lyman Endowed Scholarship, in the amount of $1,000, is for P-12 (district leadership) doctoral students, and those employed in rural schools receive preference.
University of Georgia
The Lifelong Education, Administration, and Policy division at the University of Georgia offers graduate degrees in Educational Administration and Policy (EAP), for which you can find the following three scholarships:
The Carroll Wade McGuffey Scholarship is given to an EAP doctoral candidate whose research focuses on the behavior of students and teachers and its relationship to learning. Your career plans and dissertation topic will factor into your evaluation for the award.
The Ray E. Bruce Academic Support Fund distributes awards of at least $500 to graduate students who specialize in studying instructional supervision.
The David J. Mullen Scholarship goes to a doctoral student who intends to work in a public school. The amount is $1,000, and the scholarship is not renewable.
Florida State University
Florida State University's division of Educational Leadership and Policy Studies (ELPS) provides degrees in Educational Leadership/Administration, and has a page of scholarship information for its graduate students. Here are four of those currently available:
The Ara Lee Mashburn Memorial Endowed Scholarship Fund and the George F. Aker Endowed Scholarship are for students who have a GPA of 3.0 and can show financial need.
The Herman L. Frick Endowed Scholarship is reserved for doctoral candidates who have both good academic records and financial need, and who plan careers as school administrators.
The W. Hugh Stickler Endowed Scholarship goes to a doctoral student in the Higher Education track who is either finishing the prospectus or beginning a dissertation, and full-time students are preferred.
Scholarships From Private Organizations
American Association of School Administrators
The American Association of School Administrators (AASA) funds the annual Educational Administration Scholarships. There are seven of these $2,500 awards, and they go to outstanding graduate students in the field of school administration who intend to become school superintendents. Winners will be recognized at the group's National Conference on Education and receive an extra $500 to cover travel expenses.
Note: The AASA is now collecting donations for the new Calvin Jones Scholarship Fund, so you may wish to check the current status of that award.
Education Scholarships
Browse Scholarships
Resources
More Educational Resources