Mercedes Benz Scholarships
Programs Target Underrepresented and First in Family
Mercedes-Benz U.S. International, MBUSI, is headquartered in Tuscaloosa, Alabama. Factory operations at this location require thousands of employees, many hailing from the region. MBUSI sponsors the Mercedes-Benz U.S. International Scholarship Program, in support of the quality area labor force, and to illustrate the company's commitment to local education.
Scholarships are offered annually to Alabama high school seniors, including those who are dependent children of members of MBUSI manufacturing teams in the State. The following terms and eligibility conditions are applied to MBUSI Scholarships awards:
High school senior from these Alabama Counties: Tuscaloosa and Jefferson
Attending four-year college OR
Attending vocational school
Accredited institution of higher education
Full-time enrollment
Mercedes-Benz financial aid initiatives are administered by Scholarship America, a non-profit organization dedicated to promoting educational opportunities for deserving students, and providing other educational support services.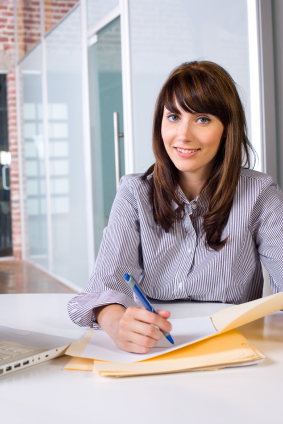 Candidates are evaluated on the basis of academic achievement and demonstrated motivation to succeed. Scholastic performance is considered, in combination with extracurricular activities, when awarding funds. The value of each award stands at $2000, with as many as ten individual grants awarded annually. The scholarships disbursed are divided evenly between applicants affiliated with M-B employees, and those who qualify geographically.
Applications are required no later than March 15th, and contain opportunities for students to highlight leadership abilities, career goals, and immediate educational aspirations.
*Important Notice: Mercedes-Benz remains committed to higher education, funding student efforts through its International Scholarship Program. Supplemental programs, like those referenced below, are not currently issuing college assistance. The following record is maintained as a historical reference.
Programs Target Underrepresented and First in Family
Mercedes-Benz USA's core corporate philosophy promotes education, and strives to make a difference. To those ends, the company specializes in community philanthropy targeting underrepresented populations.
Mercedes-Benz fundraising begins with community dealerships, which act as spokes in the larger wheel of "interlocking" corporate entities that make large-scale philanthropic efforts effective. Strong community organizations that benefit from MBUSA funding include: American Red Cross, Big Brothers/Big Sisters, YMCA, Urban League and others.
MBUSA Scholarships Emphasize Underrepresented
Scholarships focused on "first in family" are a more recent addition to the M-B catalog of student aid. The awards are offered to first generation college students from all social and ethnic backgrounds. The aptly named Drive Your Future Scholarships make generous funding available to students hailing from families with no previous college experience. Successful applicants are graduating high school seniors who display strong academic transcripts and high-levels of extra-curricular involvement.
Drive Your Future Performance Scholarships benefit performing arts students and dancers. If you are enrolling in a performing arts program, this scholarship might help you meet tuition obligations. Qualified applicants satisfy the "first in family" requirement, and pursue educational majors that are artistic.
Company Scholarships
Browse Scholarships
Resources
More Educational Resources