Ford Motor Company Scholarships
Founding Father of the American Auto and Industry as We Know it
Financial aid for college originates from a wide variety of sources, so don't limit yourself to government-sponsored assistance. Foundations, associations, advocacy groups and private industry each extend their own forms of financial aid for university students. While it may be true that stalwart federal programs like Pell Grants and Direct Loans provide the deepest pockets for financing higher education, unique opportunities exist within the private sector too.
Corporate philanthropy includes educational objectives, which often translates into valuable scholarships and grants for qualified students. Career-specific financial aid initiated by private sector benefactors helps educate the future workforce. Large corporations hold a vested interest in promoting higher education, so search within your field for valuable resources.
The Ford Motor Company was instrumental in the birth of the automobile in 1903, but the company was also a pioneer in mass production. Ford manufacturing concepts were ahead of their time; creating production efficiency that helped usher in the Industrial Age. Innovation stands as a fundemental tenet of Ford's modern-day success, so the company actively supports technical education among progressive college students.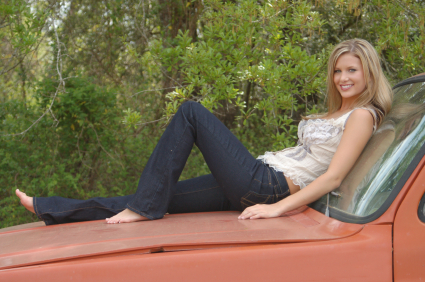 Educational Philanthropy Transcends Borders
Ford's commitment to education extends across North America, Asia and Europe. The company's educational assistance programs pay for tuition, textbooks and school supplies for college students. Other Ford initiatives provide mentors for high school students looking to gain their own competitive edge in business and industry. For more than 60 years, The Ford Motor Company Fund has propelled the company's commitment to community outreach by giving valuable financial assistance to deserving post-secondary students.
Ford Blue Oval Scholars represent a select cadre of degree candidates talented enough to land financial aid from one of America's great companies. For up-to-date information about Ford's financial assistance portfolio, student's are invited to visit www.fordscholars.org. Specific funding levels change according to availability, so Ford scholarships and grants are adjusted annually. These opportunities illustrate some of the student aid put forth by Ford Motor Company in recent years:
Three winners competed with 1800 applicants to earn Heart Behind the Oval Scholarships from Ford. High schoolers with extraordinary levels of commitment to their communities submitted essays between 1000-2000 words long explaining how they have their hearts behind community efforts. Ten semi-finalists were selected and invited to produce three-minute videos on the same theme. Completed videos were posted online, to be viewed and evaluated by the general public. Evaluations from program administrators were paired with public feedback to determine winners, who each earned $1000-$3000.
Michigan High School students participating in the Detroit Free Press High School Journalism Program are eligible for a Ford scholarship program created in 1989. The Ford Free Press Journalism Scholarship benefits one recipient each year. Applicants are Detroit high school students who are continuing-on to post-secondary journalism programs. The annual award is valued at $24,000 and is sought by submitting the following materials:
Letter of recommendation from high school teacher or counselor
High school transcripts
ACT and SAT scores
3-5 samples of journalistic work
500 word essay discussing journalism as a career choice and specific personal goals within the profession
Ford partners with the Alliance for Women in Media to administer two annual scholarships for women studying media, journalism, communications or English. Winners earn $2500 each to be applied to college expenses. In exchange, women who participate are required to supply future content for the AWM website.
Ford Motor Company/American Indian College Fund Corporate Scholars Program recognizes Native American, Alaskan and Hawaiian students who wish to earn college credentials in math, technology, business and science. Qualified applicants compete for awards worth $10,000 each, which are disbursed based on financial need and academic performance. Successful candidates attend tribal colleges and universities or mainstream institutions of higher learning. A minimum cumulative GPA standard of 3.0 is required for program participation.
Hispanic College Fund joins Ford to administer the Ford Blue Scholars Nationwide Scholarship for Hispanic students. Awards are valued between $500 and $5,000 each and are issued based on a combination of merit considerations and each candidate's financial need. To qualify, applicants must be:
U.S. citizens or Permanent Residents
Of Hispanic ancestry
Currently enrolled in accredited undergraduate or MBA programs
Enrolled Full-time
Able to maintain cumulative 3.0 GPA
Financially needy
National Association of Hispanic Journalists works with Ford to provide educational assistance through the NAHJ Ruben Salazar Scholarship Fund. Successful applicants earn $1000-$5000 to be applied to college expenses. Three scholarships are issued to Latino journalism students annually.
Ford Motor Company Global Scholars Program is made possible through collective efforts undertaken with The Washington Center. The unique initiative provides funding for international candidates, who convene in Washington D.C. to address global economic issues. Twenty-four Ford Scholars are selected annually during the program's tenure.
Society of Automotive Engineers Ford PAS Scholarships provide annual awards worth $10,000 each to graduating high school seniors who have participated in the PAS program. The Ford Partnership for Advanced Studies (PAS) program places high school students into internship and mentoring situations where they learn first-hand from business people and stand-out academics. Qualified applicants are drawn from students scoring in the 90th percentile or above in ACT and SAT scores. Under-represented students pursuing credentials in engineering, math and technical fields benefit first.
Henry Ford Learning Institute advocates for higher learning that utilizes community resources and makes advanced education a collective public undertaking. The non-profit organization puts its money where its mouth is for one Henry Ford Academy Scholarship winner each year. The winner is a stand-out performer at the Institute's "charter school" in Michigan, which offers an innovative '21st century' approach to education. The scholarship is worth $10,000, to be applied toward tuition and fees associated with a four-year undergraduate program.
Company Scholarships
Browse Scholarships
Resources
More Educational Resources