Company Provided Scholarships
The Role of Corporations in Sponsoring Educations
Large corporations often set aside company funds for a variety of scholarship programs. These companies understand that the well educated workforce of tomorrow depends on accessible education today. Companies develop scholarship programs for their employees and their families, as well as as for the general public. These programs may be need-based or merit-based, and often target specific career oriented disciplines.
Companies Reinvest Wealth
Corporations understand that to remain competitive in an ever changing global marketplace requires the steady influx of new talent. By sponsoring lucrative scholarship programs, they are able to encourage and develop the next generation of employees and executives who will lead their companies to greater successes. These scholarships can be difficult to find, but with a little research and some hard work students can find a wide variety of corporate sponsored scholarship programs designed to help them achieve their college goals.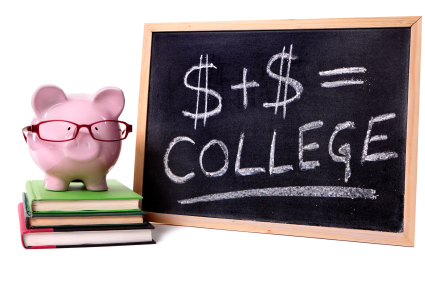 Check Out the Fortune 500
The Fortune 500 is populated with a diverse collection of successful corporations, including:
Food and soft drink manufacturers
Pharmaceutical manufacturers
IT companies
Investment and commodity brokers
Insurance underwriters
Restaurants and retail chains
Industrial firms
Many of these corporations work hard to give something back to the communities in which they prosper. One of the ways they do this is to sponsor scholarships for deserving students. These scholarship programs often target women and minorities as a way to diversify the growing workforce. Many of these scholarships will also be dedicated to students pursuing a specific career path that is closely linked to the sponsoring corporation.
A Sampling of Corporate Sponsored Scholarships
Wal-Mart
Wal-Mart is one of the most widely recognized retail chains in the United States. Through their Wal-Mart Foundation they sponsor a variety of philanthropic initiatives, including scholarships for current employees and their dependents.
The Wal-Mart Associate Scholarship is available to full or part-time Wal-Mart employees who are enrolled in an accredited community college or university. Applicants must be employed by the company for a minimum of 6 months, and must demonstrate the requisite level of financial need.
The Wal-Mart Dependent Scholarship is open to graduating high school seniors whose parents or guardians are employees of the Wal-Mart Corporation. Applicants must be enrolled, or prepared to enroll, in an accredited college or university, and must demonstrate the required level of financial need. The maximum award amount is $3200 per academic year.
Both of Wal-Mart's scholarships are renewable, as long as the recipient remains an employee of the company.
Google
Google remains at the forefront of the internet revolution. As one of the most recognized computer software and service organizations around the world, their name has become nearly synonymous with internet use. Google sponsors a number of world wide educational initiatives, and supports a variety of lucrative scholarship programs dedicated to the encouragement and support of women and minorities who are pursuing degrees in science, mathematics and technology.
These are only a few of the scholarship programs supported by Google for students pursuing degrees and career in computer technology. Further programs are available for students in the United States, Canada, and Europe.
The Coca-Cola Company
The company that brought America 'The Pause that Refreshes' supports a large number of philanthropic initiatives, including a variety of scholarships. The Coca-Cola Scholars Foundation supports the following annual scholarships for college-bound students.
The Coca-Cola Scholars Program awards 250 four-year scholarships a year to graduating high school seniors. Scholarship awards are determined by academic achievement, and applicants must undergo an interview process with Coca-Cola's National Selection Committee. 50 students per year receive a National Scholars Award of $20,000, while 200 students receive a Regional Scholars Award of $10,000.
The Coca-Cola Community College Academic Team Scholarship is administered through the Phi Theta Kappa Honor Society. 150 scholarships are awarded annually to students who have demonstrated a high level of academic achievement. 50 Gold Scholar Award winners receive $1500 scholarships, 50 Silver Scholars receive awards of $1250 and 50 Bronze Scholars receive $1000.
The Coca-Cola Leaders of Promise Scholarship is also offered in conjunction with the Phi Theta Kappa Honor Society. 180 scholarships of $1000 are awarded to community college students who take part in the society's leadership development programs.
McDonald's
The McDonald's corporation supports a number of philanthropic initiatives, including the well known Ronald McDonald House Charities. The McDonald's corporation supports a a number of regional and national scholarships for both the general public, and its college aged employees.
The McDonald's USA National Employee Scholarship Program provides one annual scholarship to an outstanding student-employee from each state, plus the District of Columbia. Awards are based on financial need and academic merit. Each scholarship is valued at $2500.
The Ronald McDonald House Charities US Scholarships provide financial assistance to college-bound students with extreme financial need. The RMHC scholarships are regionally based, and are dedicated to helping students who may not otherwise have the opportunity to attend college and achieve their educational goals. Award amounts vary depending on available funding.
The RMHC Scholars Award is open to all college aged students regardless of race, gender, sexual orientation, religion, disability or national origin.
The RHMC Asia Scholarship is open to college-bound students of Asian-Pacific heritage.
The RMHC African-American Future Achievers Award is dedicated to supporting talented college-bound students of African-American or Black Caribbean heritage.
The RMHC HACER Scholarship is available to college-bound students of Hispanic or Latino heritage.
Dell
As part of the computer revolution, Dell became well known for its innovative line of home computers. Through the Michael and Susan Dell Foundation they provide annual scholarships for deserving students who may not otherwise be able to afford a college education.
The Dell Scholars Program provides financial assistance to college-bound students who come from historically under-represented backgrounds. The annual award of $20,000 is available to students who have been enrolled in an approved college readiness program for at least two years. Eligible applicants must have graduated from an accredited high school, while earning a minimum 2.4 GPA. They must be enrolled, or planning to enroll, in a bachelor's degree program at an accredited college or university directly following their high school graduation. Awards are determined by financial need, and academic achievement.
Microsoft
A giant in the computer software industry, Microsoft is well know for its charitable contributions. Microsoft supports a number of annual scholarships for minorities and women pursuing degrees in computer sciences and related technical disciplines. The Microsoft Scholarships are divided into four categories:
General Scholarships
Women's Scholarships
Minority Scholarships
Scholarships for Students with Disabilities
All of Microsoft's scholarship programs require the submission of a resume, letter of recommendation, academic transcript and formal essay. Awards are determined by financial need, academic achievement, recommendations and essay performance. Student's are competing for full or partial scholarship awards.
This is just a brief sampling of the scholarship opportunities supported by corporations around the country. Many more programs are in place to support and encourage college-bound students. Interested students should continue their search for corporate sponsored scholarships by consulting the annual Fortune 500 listings, giving special attention to those companies closely linked to the student's own educational and career interests. Students should also consider contacting the management of the companies and firms for which they or their parents work. Often, companies will support regional scholarships for the dependents of their active employees.
Corporate sponsored scholarships are highly competitive, and students are encouraged to begin their search, and to make their application, as early as possible.
Company Scholarships
Browse Scholarships
Resources
More Educational Resources