Best Buy Scholarships
College Funding for the Geek Squad
Best Buy was founded in 1966 as a retailer of audio equipment called Sound of Music, adding video equipment and appliances in the 1980s. The company went public in 1985, and in 1989 it started placing all its inventory on the sales floor, which was a new concept at the time. Best Buy moved into Canada in 2002 and China in 2003, and now operates in thirteen countries worldwide.
One of the most interesting features of Best Buy's approach to business is its development of the Geek Squad, a 24-hour tech support service based in not only individual Best Buy stores but also free-standing service centers. Its personnel can install, troubleshoot, and repair the equipment it sells or other comparable equipment. Geek Squad was an independent business until it entered a partnership with Best Buy in 2002, and now Geek Squad servicepersons make house calls on the company's behalf.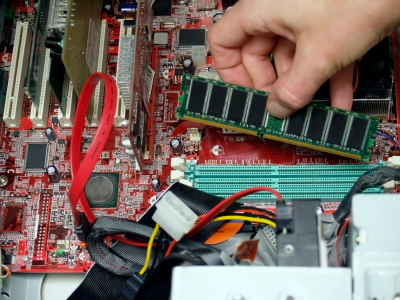 Best Buy Scholarship Program
The Best Buy Scholarship Program has been distributing financial aid since 1999, and so far has given at least $20.7 million in scholarships. Currently, 1,100 high school students receive $1,000 each, payable to the college of your choice to cover part of your school expenses for the fall of your first year.
Best Buy has hired a company called Scholarship Management Services to administer the program on its behalf, but you can apply online through the Best Buy site. The application period usually starts in December and ends in February, and the company advises applicants not to wait until the last few days because of increased traffic that slows the site down. No late applications are accepted.
Eligibility And Judging
Details about the program are available in the current copy of this document. Criteria are subject to change, but here are the eligibility rules used in 2012:
You must be in high school (grades 9 through 12), live in the United States or Puerto Rico, and home schooling is acceptable. You may not attend a school using an APO address.
Your GPA must be equivalent to at least 2.5 on a 4.0 scale.
You must have experience working or volunteering in your community.
You must have plans to enroll full-time in an accredited institution of higher education when you graduate from high school. You may choose a program that takes two or four years, a vocational or technical school, or even a web-based school.
The Best Buy scholarship is a one-time award, so if you have received one in the past you may not apply again.
Financial need and personal characteristics will not affect the status of your application, and while your academic record must be acceptable, it need not be exceptional. The evaluators are looking for students who have already entered the work force or made substantial contributions to better their communities. Your extracurricular activities and school leadership also receive some weight.
The online application requires you to register with Best Buy, and here is a list of the information you will need to provide on your application:
You must make notes on your volunteer service, your work history, and your extracurricular activities at school.
You must include a high school transcript.
You must give Best Buy contact information for your school (address, telephone number, and principal's name).
Finally, Best Buy will expect you to sign a release authorizing the company to use your name for publicity purposes.
Other Best Buy Philanthropic Programs
Geek Squad Summer Academy is an event sponsored by Best Buy, which works with local nonprofits in various communities to create an interactive digital environment where children between the ages of ten and 18 can enjoy themselves while they learn responsible internet use, write programs of their own, or use imaging and music software. The maximum fee for admission is $35, but otherwise the local nonprofits are allowed to set the amount.
You can help organize an event in your community by finding a nonprofit with which to collaborate and submitting a joint proposal to the academy.
The goal of much of Best Buy's philanthropy is to increase the number of people who have access to the digital world, which is a challenge in some areas. Best Buy seeks out underserved communities, and has developed a new program called Best Buy Teen Tech Centers, which got underway in 2012.
These after-school centers provide the same kind of interactive environment found at Geek Squad Summer Academy events, and Best Buy is represented locally by both retail and Geek Squad employees. One center opened in a Minneapolis library, and access will also be made available online. To facilitate the online portion of the program, Best Buy is receiving assistance from the established Intel Computer Clubhouse Network, which has been delivering similar services to teenagers for 20 years.
Company Scholarships
Browse Scholarships
Resources
More Educational Resources