Apple Scholarships
Company of Creative Reinvention
The longstanding computer rivalry between Apple and Microsoft represents the cutting edge competitiveness that is common in today's forward technology industries. Since the mid-1970s when co-founders Steve Jobs and Steve Wozniak dragged their first primitive Apple computer out of their garage workshop, Apple has been pushing the envelope on innovation – often with creative, minimalist gadgets that appeal to computer geeks and modern users of all kinds.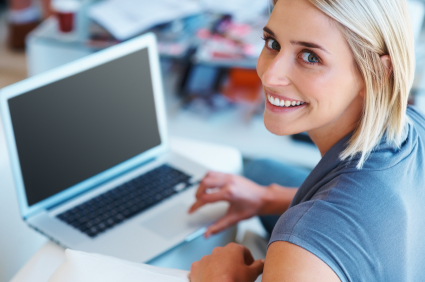 From Start-up to Space Age
Only a decade or so ago, Apple computers existed on the fringe of the PC world. Microsoft soundly dominated the field of personal computing; with friendly GUIs and a rapidly evolving operating system (OS) that seemed a worthy companion for the globalizing business world. Today, the sleek, clean Apple product line sells itself. Not only have the company's computers evolved in design characteristics and more consistent operating systems, but sales have skyrocketed on other Apple products as well. Artfully conceptualized Apple stores are standing room only; known for johnny-on-the-spot sales crews that know the Apple product line inside and out. And the legendary iPod has permanently altered the portable audio world.
STEM Revolution
Forward-thinking industries require steady streams of talented innovators, so high need fields attract a lot of attention among corporate student aid benefactors. To ensure ongoing access to skilled human resources, employers are willing to educate the future workforce. For college students who need financing that goes beyond Federal Pell Grants and Direct Student Loans, corporate sponsorships bridge the higher education affordability gap.
Technology fields are rich with opportunity for college funding. Science, technology, engineering and mathematics; STEM subjects, draw scholarship dollars from public and private funding sources that are committed to advancing the tech sector. High achievers gain access to grants and scholarships supporting STEM disciplines, but minorities and other under-represented groups also earn STEM awards. These academic disciplines represent the diverse career opportunities that are available to STEM scholarship seekers:
Materials Science
Chemistry
Physics
Computer science and entertainment technology are giant retail sectors across the world, so companies like Apple can afford to give back to the educational system that consistently churns out the scientists and designers that move technology forward. To maximize your financial aid take, tap career-specific scholarships and grants that are available within your major, and look to industry leaders like Apple for the deepest pockets of student aid.
Apple Corporate Ethos Falls Heavy on Education
Twenty-first century Apple is on the list of Fortune 500 companies and has taken a solid stance on corporate responsibility, especially within the areas of education and vocational support. In fact, Apple has made a fortune by staying in tune with the needs and priorities of college students: portable and affordable music, portable and enviable computers designed for academia, all the entertainment bells and whistles, peripherals and software that turns a PC into a one-stop multimedia studio, and affordability that syncs with college student budgets.
Scholarships and college help go a long way, but Apple's commitment to education does not stop there. The company goes out of its way to recognize other players in the field of education; like administrators and exceptional teachers. Corporate dedication to education is evident in the Apple Distinguished Educator Program. The ADE recognizes and rewards outstanding educators from K-12 schools and college campuses, whose commitments to the Apple educational ethos have expanded technical opportunities and for their students.
Hundreds of collaborating educators search for new ways to integrate Apple technology into classroom learning environments, at the same time engaging children with the latest technological innovations.
Apple Scholars "Think Different"
Accomplished student developers are eligible for competitive WWDC Student Scholarships that allow them to attend Apple's Worldwide Developers Conference . More than one-hundred qualified applicants receive complimentary access to the event.
The Apple Scholars program recognizes the academic and creative abilities of outstanding high school seniors by giving them tuition grants, free Apple Nano iPods and laptop computers to take to college. The scholarships are competitive among tech-minded high school students, who use Apple inspiration to create innovative technology 'concept' pieces.
Winning projects include useful Dashboard widget development , classroom podcasts, cutting-edge digital imaging concepts for the classroom, and high-level video projects. Each winner utilizes Apple software and devices.
In addition to direct student aid, Apple also extends education discounts for students and learning institutions at the K-12 and university levels. Special pricing on Apple computers and software reduces costs for college students and cash-strapped educators.
Company Scholarships
Browse Scholarships
Resources
More Educational Resources